Employing a Locally-Led Approach to Social Development in Argentina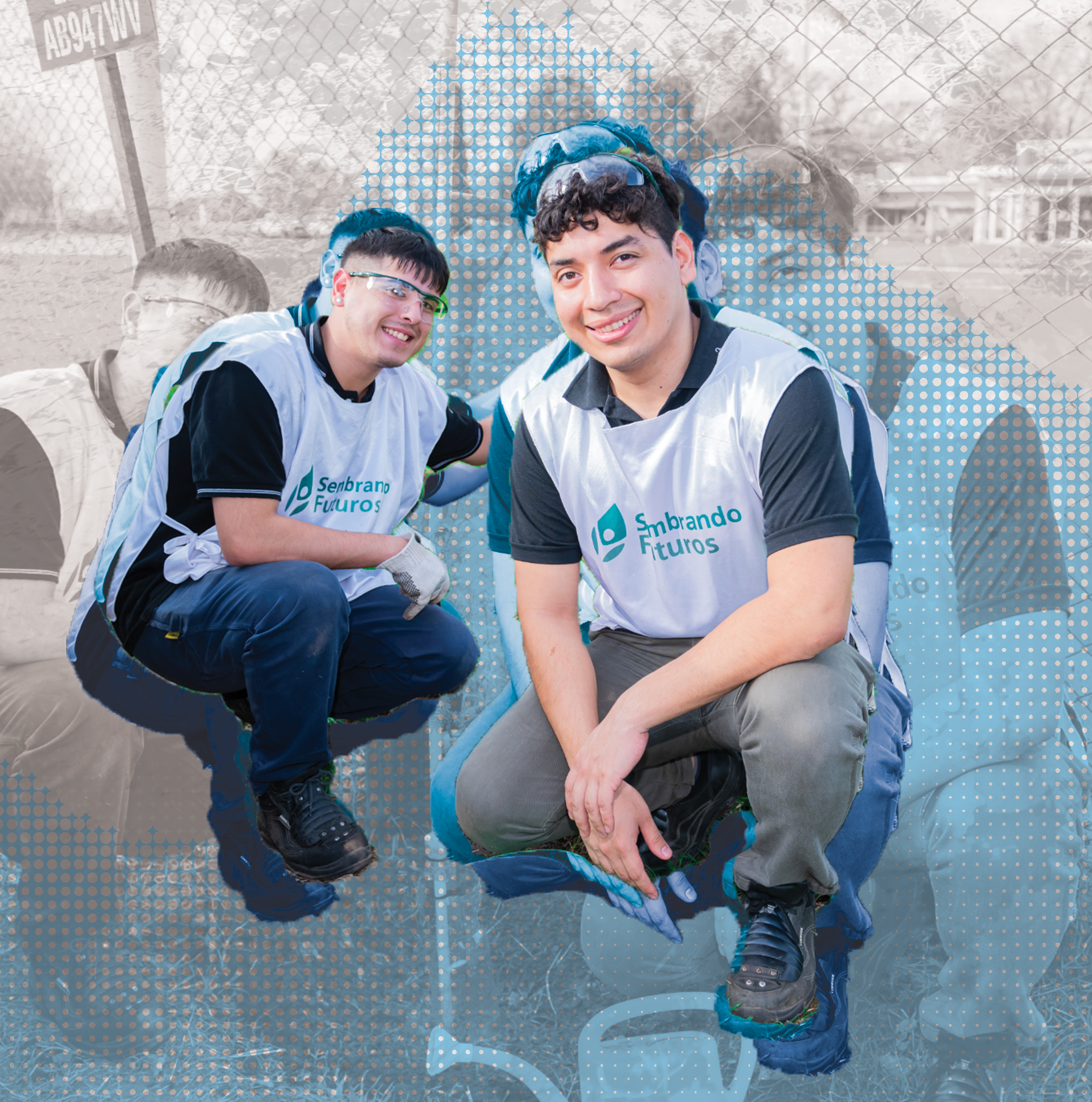 Development is something we do with, not for, people at Global Communities. This guiding principle resonates throughout our work worldwide, including at Global Communities Argentina. Situated in the southernmost part of the Americas, Argentina is currently grappling with a socioeconomic and political crisis, reflected in some alarming statistics.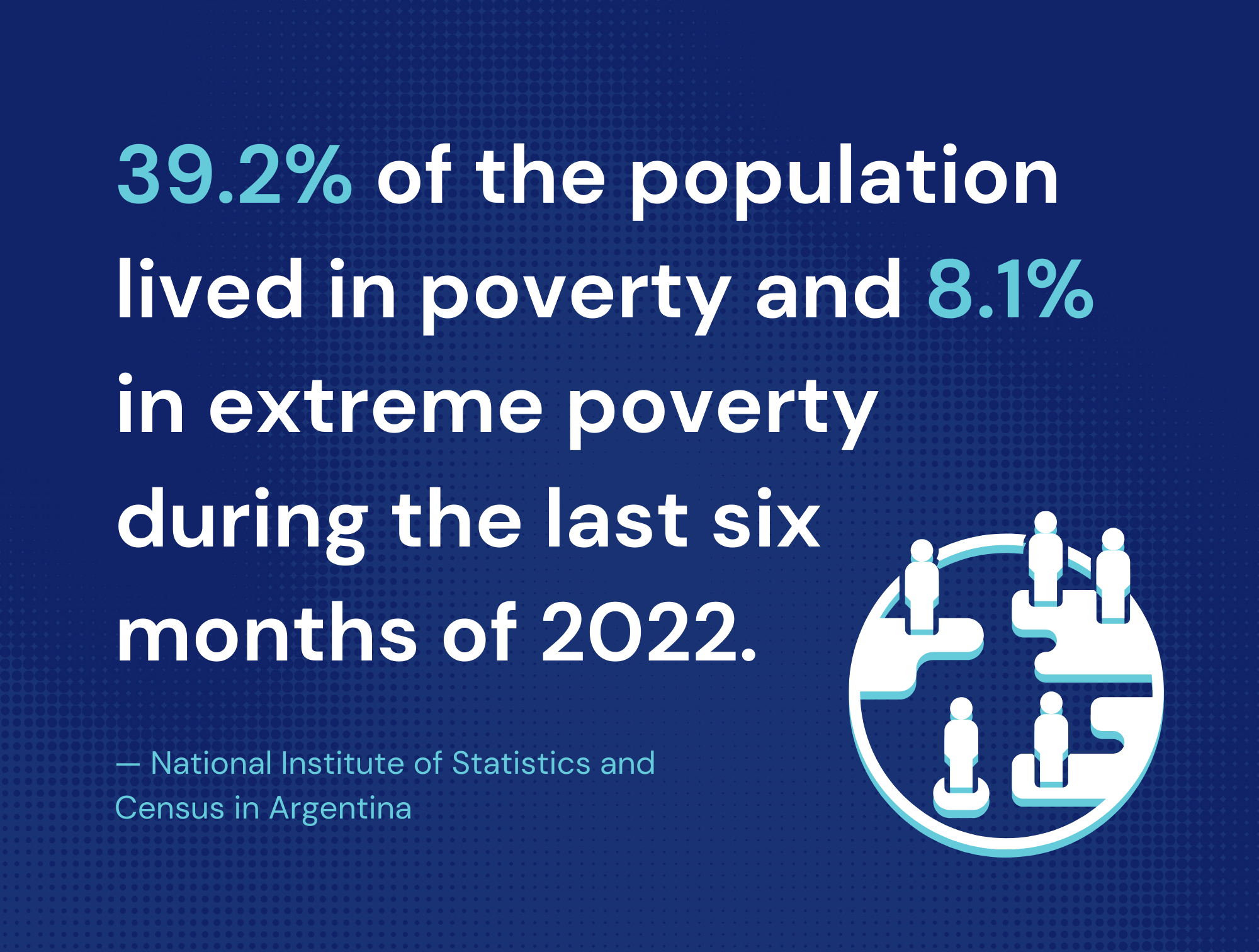 The core problem lies in the scarcity of employment opportunities, coupled with the socioeconomic crisis's impact on the public education system. Issues related to drug trafficking and climate change are also on the rise.
To address the reality on the ground, our partner in Argentina, the John Deere Foundation, joined forces with Global Communities in 2018 to expand the Sowing Futures (Sembrando Futuros) Community Social Development Program, initially introduced in Brazil in 2014. Sowing Futures aims to improve the socioeconomic conditions of vulnerable communities near John Deere factories, focusing on engaging young people and collaborating with local institutions on social development projects.
Global Communities has taken a locally-led and participatory approach with Sowing Futures, because we recognize that those most impacted by the challenges and inequities at play in Argentina are best positioned to identify solutions that will work for their neighborhoods and communities. In addition to employing staff members who reside in the areas where we work, the program places community leaders associated with civil and territorial organizations at the forefront of its planning efforts and activities. Our role is to provide technical assistance and support for skills development while John Deere participates in the on-site execution of program activities through corporate volunteers. At all levels, the local government supports initiatives emerging from the program through various partnerships.
Through PACE, our signature Participatory Action for Community Enhancement (PACE) methodology for community development, youth engagement and institutional strengthening, we help communities in Granadero Baigorria and Las Rosas to identify and engage the right collaborators – including government, civil society and private sector actors – to mobilize resources and address self-determined priorities via community development committees.
Additionally, the program uses the Appreciative Review of Capacities (ARC) index to support the formalization of local organizations through self-assessment and growth plans. ARC is an organizational development process designed by Global Communities for civil society organizations to measure and improve their ability to fulfill their mission, manage quality projects and services and achieve long-term sustainability. This approach not only develops the leadership potential and skills of community members but strengthens the organizational capacity of local institutions to manage community development and promote civic participation.
Sowing Futures also offers three support programs for local secondary schools, focusing on topics related to workforce entry and other career-related guidance for students.
Read on to learn how Sowing Futures has positively impacted 159,859 people and counting in Argentina through community-driven initiatives that focus on enhancing access to supplemental meals, providing quality education, fostering climate resilience, creating safe spaces for community cohesion, facilitating income generation and employment opportunities, as well as offering impactful mentoring programs.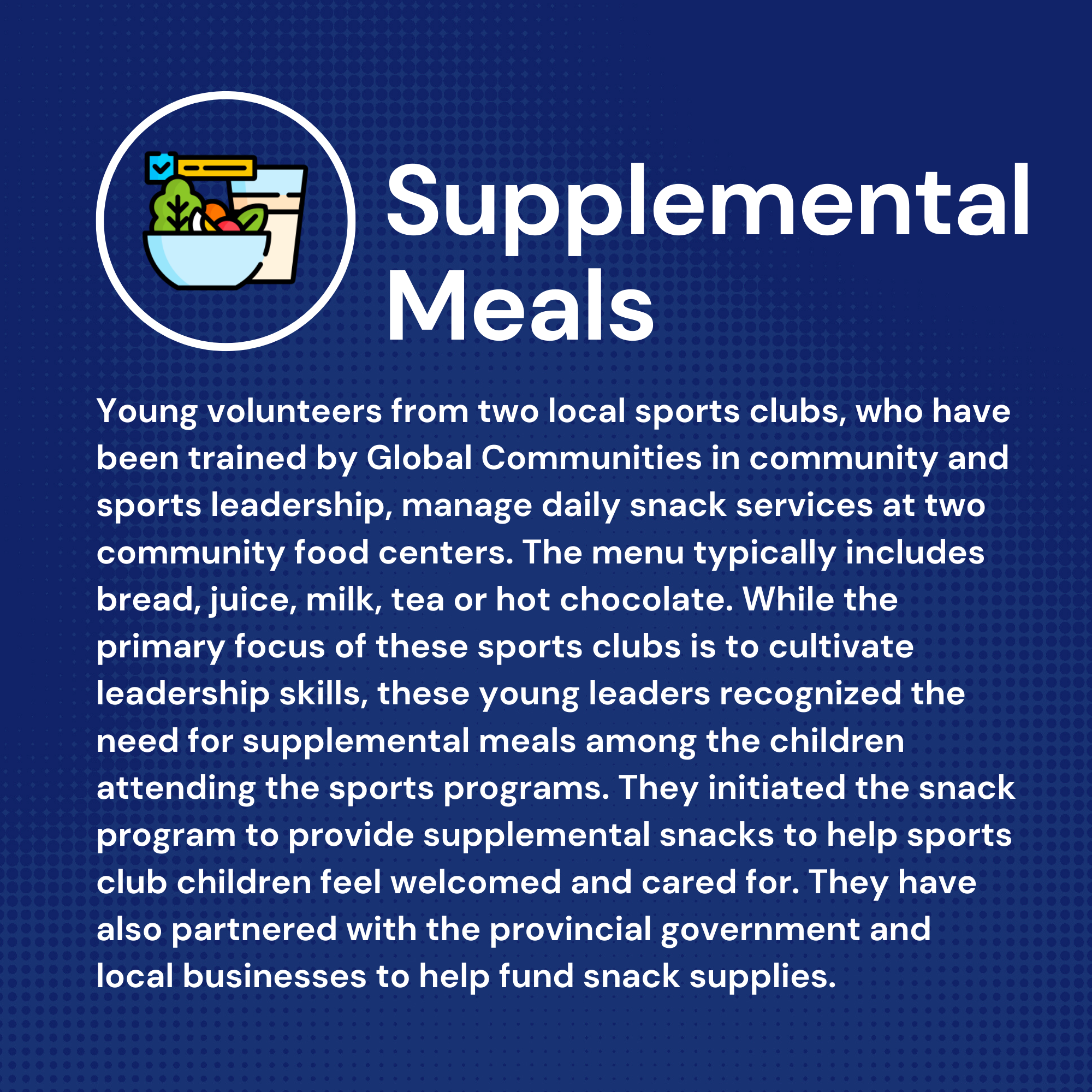 When December arrives, schools in Argentina close their doors and sports clubs finish their practices, leaving many students and athletes uncertain about where they will get their next meal during the hot summer months.
The volunteers of Club Williams Kemmis in Las Rosas know this, so they plan to be present throughout the summer, providing a new afternoon snack for the 100 children who attend over the holidays. While the canteens work year-round, from December 2022 to February 2023, when schools were closed, they managed to support local children with 3,455 food portions. Volunteers dedicated 290 hours to deliver the snacks and manage donations amounting to 203,180 Argentine pesos ($580). These contributions were in addition to a subsidy of 600,000 Argentine pesos ($1,714) provided by the provincial government.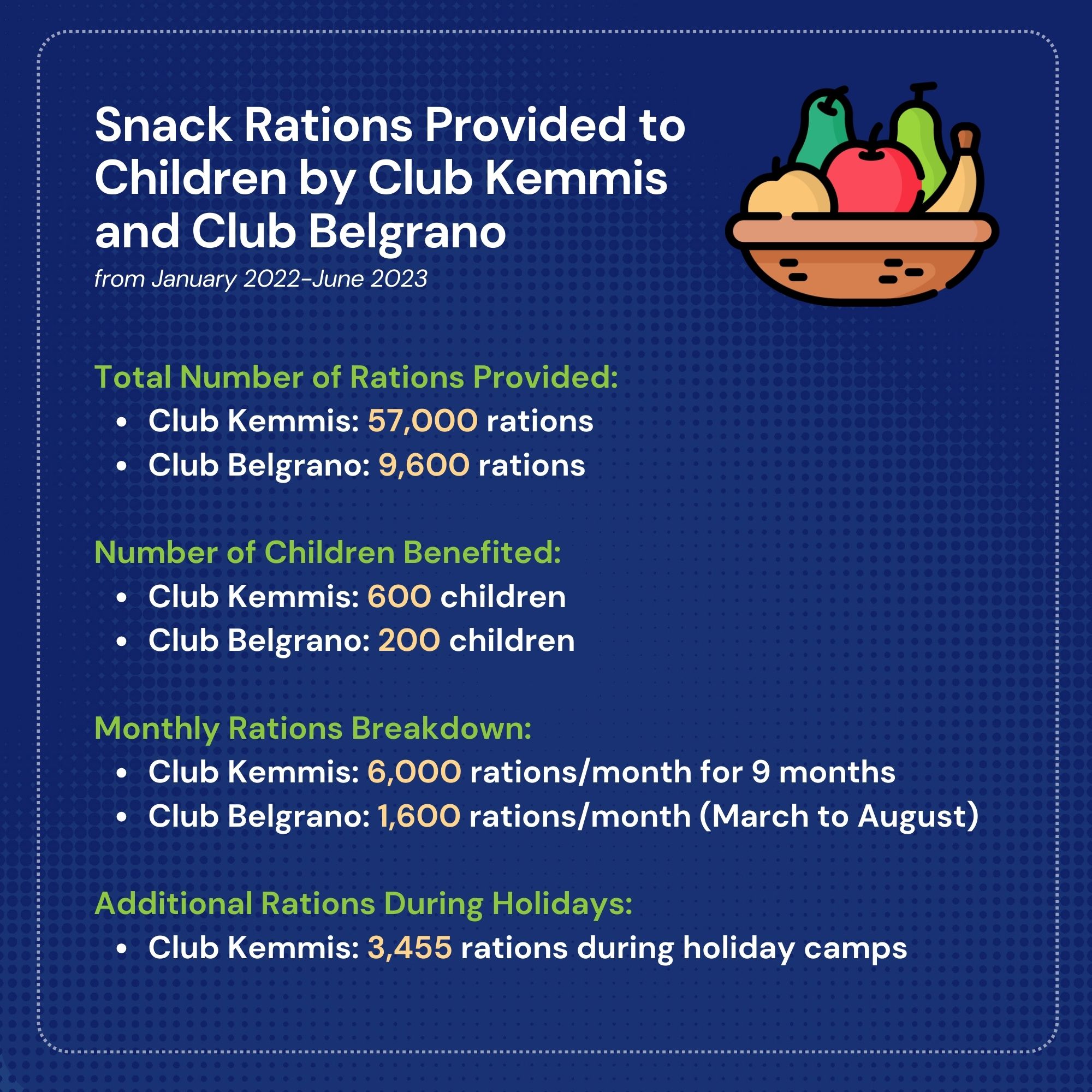 The kids show us so much love, and it does me good to see their faces light up when they get here and see the snack waiting for them."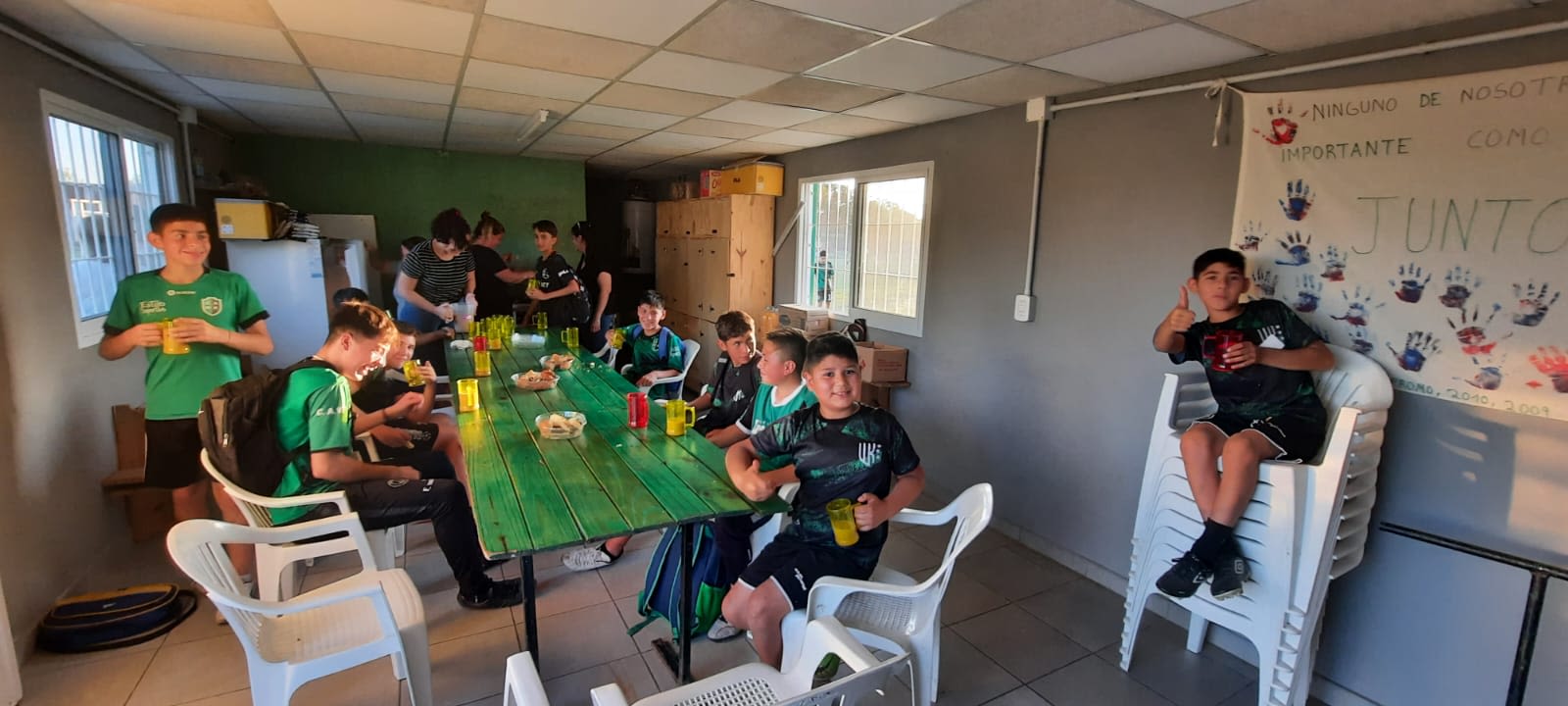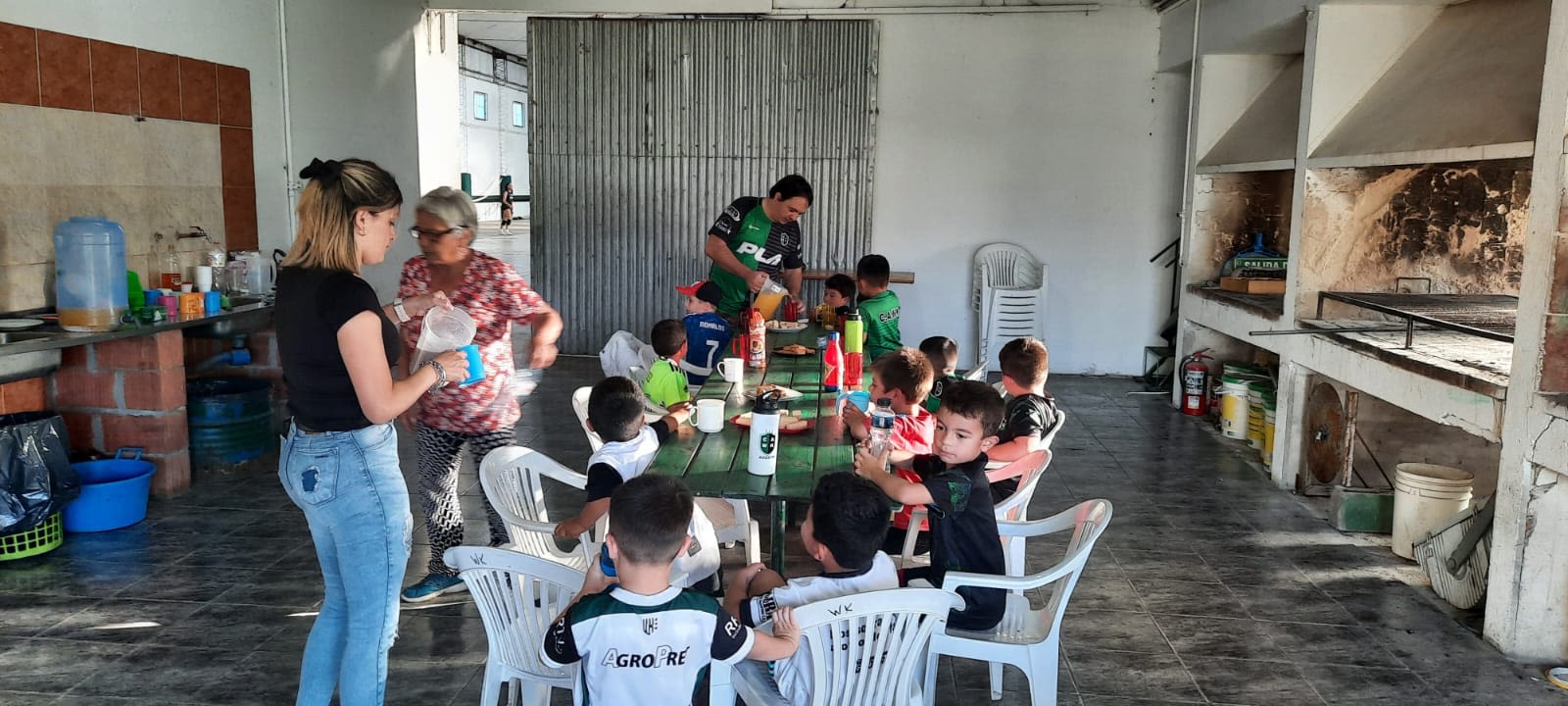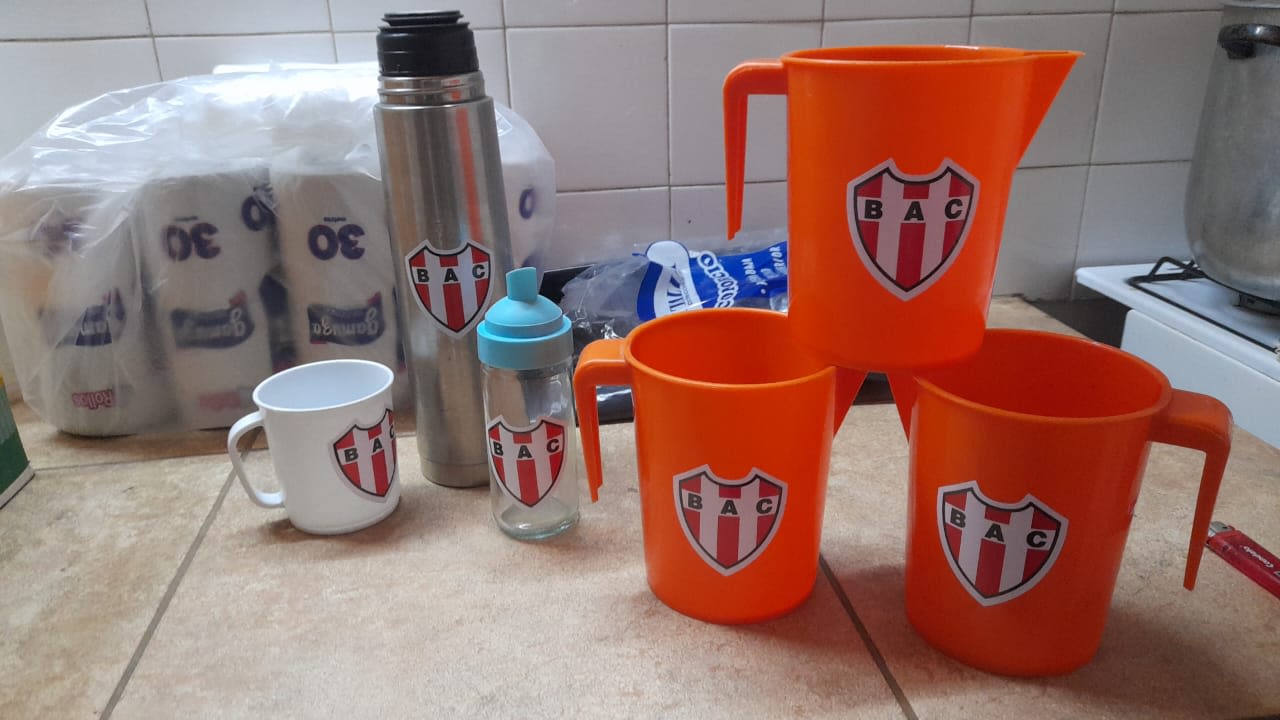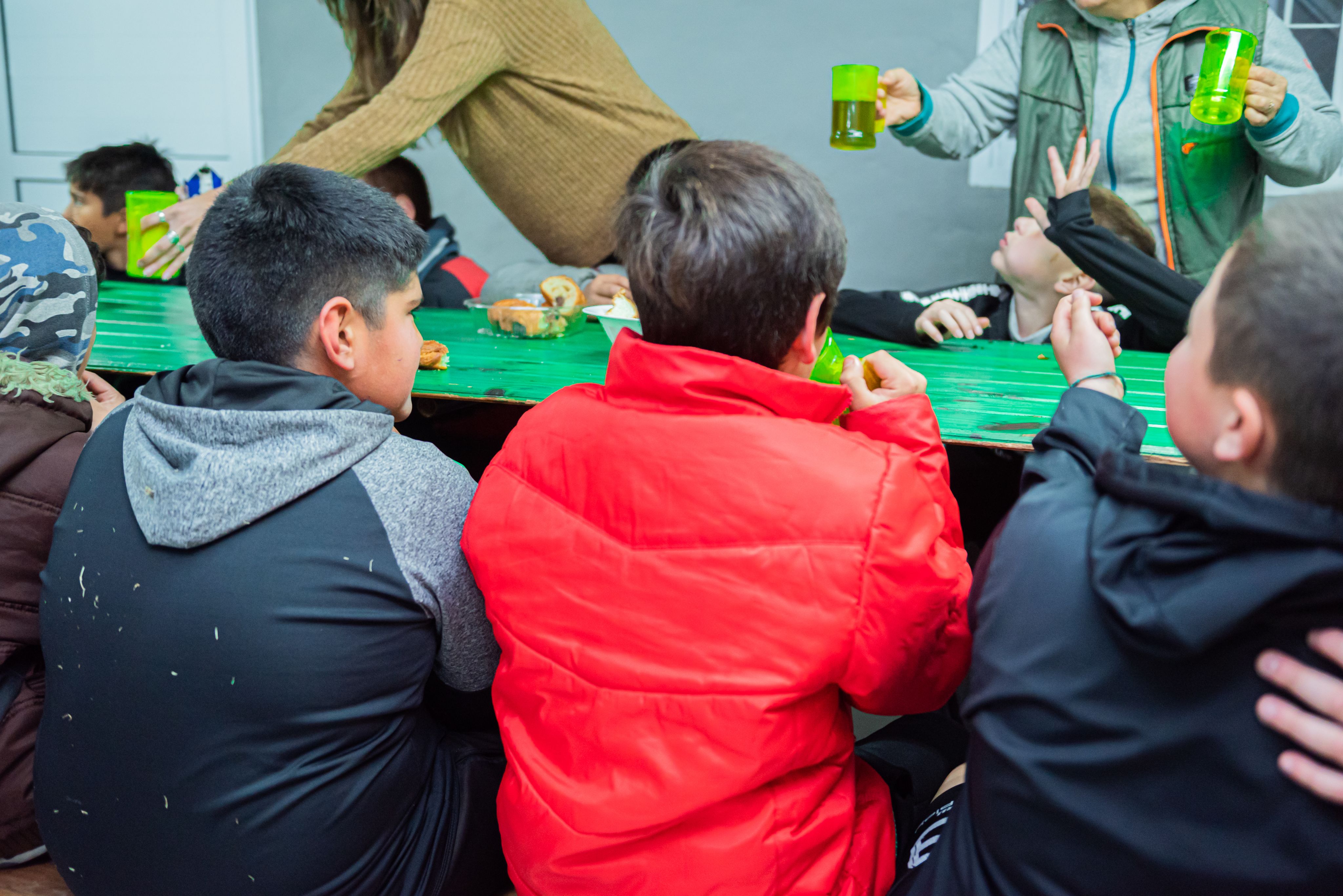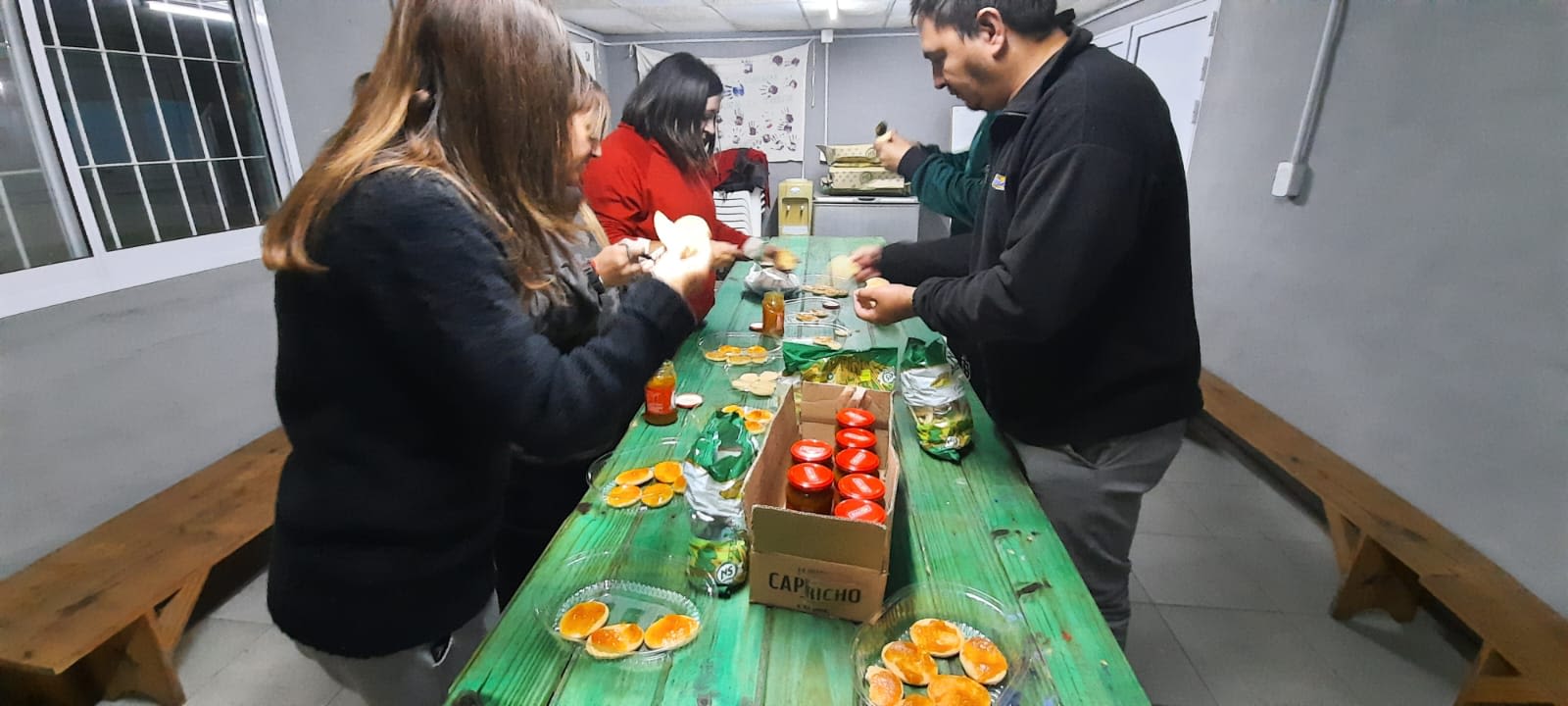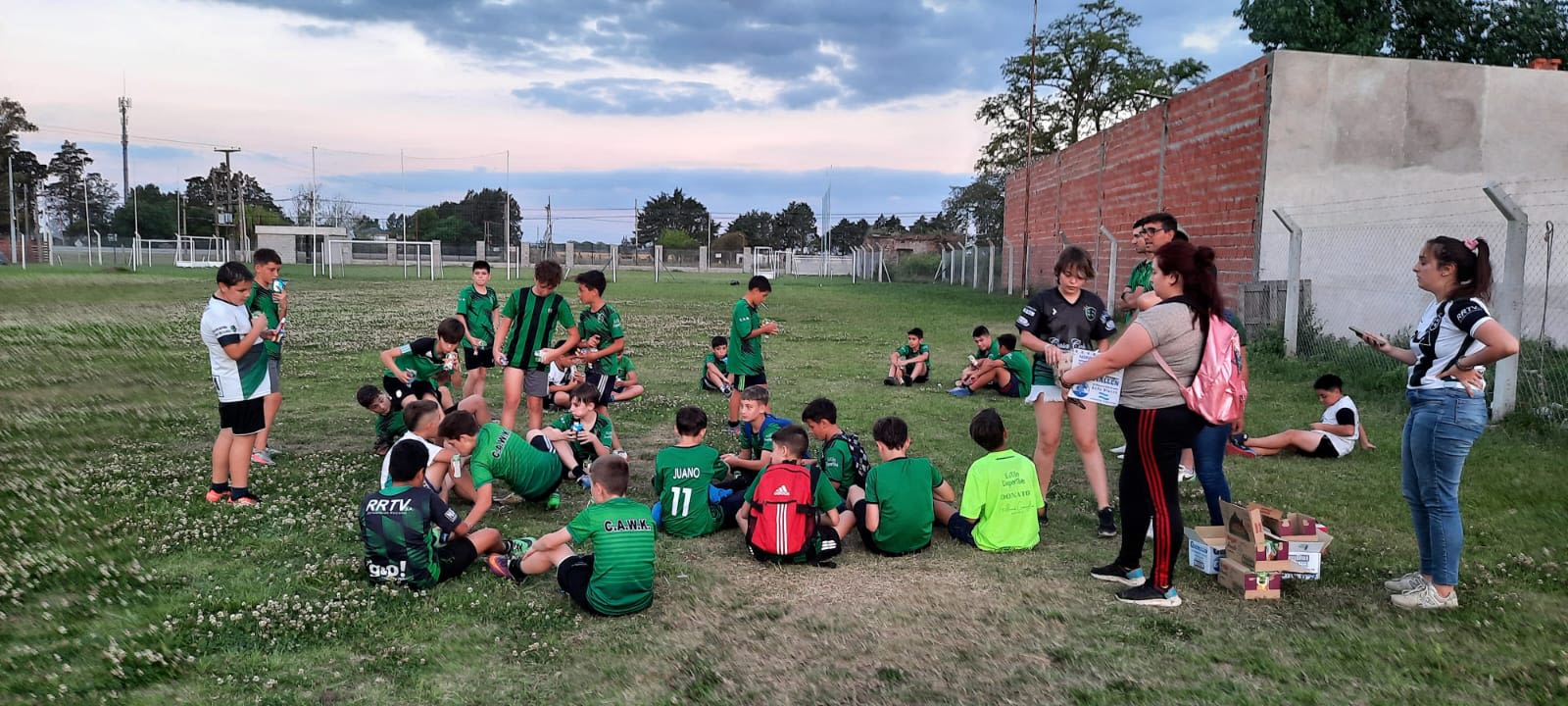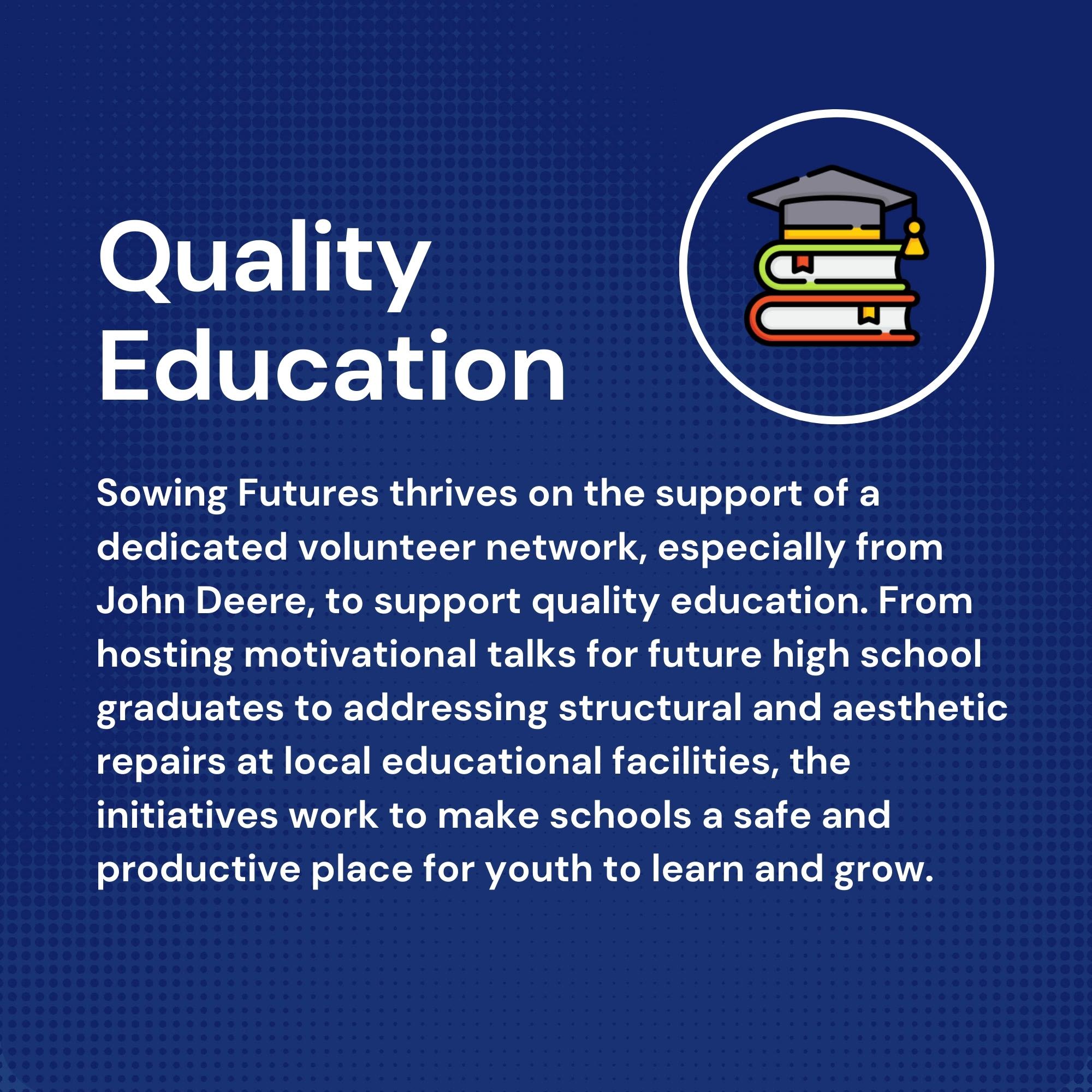 Through its Careers project, Sowing Futures partners with John Deere volunteers to impart critical workforce-entry knowledge to high school students, strengthening the education system's capacity to cater to students' real-world needs in seven public schools.
Volunteer engagements through Sowing Futures extend beyond the classroom. In Granadero Baigorria, two primary schools took the initiative to address structural and aesthetic repairs in collaboration with the Global Communities Argentina technical team. After presenting their plans to the Provincial Ministry of Education, the schools mobilized the community for volunteer work and fundraising. John Deere volunteers played a pivotal role here, participating in both fundraising and the actual repair work, thus making schools safer and more conducive to learning.
In a related initiative, Sowing Futures launched a project in 2022 focused on elementary schools. Starting with Public School 550 in Granadero Baigorria, the community successfully raised 176,000 Argentinean Pesos (or $648 USD) to install new sports facilities. A special workday saw a remarkable level of volunteer participation, involving not just parents and teachers, but also 15 John Deere volunteers who helped paint lines on sports courts and fields.
For me, it is a very special day. It comforts me to be here in person. Thanks to Sowing Futures and John Deere for giving us this opportunity to collaborate with the school and the children."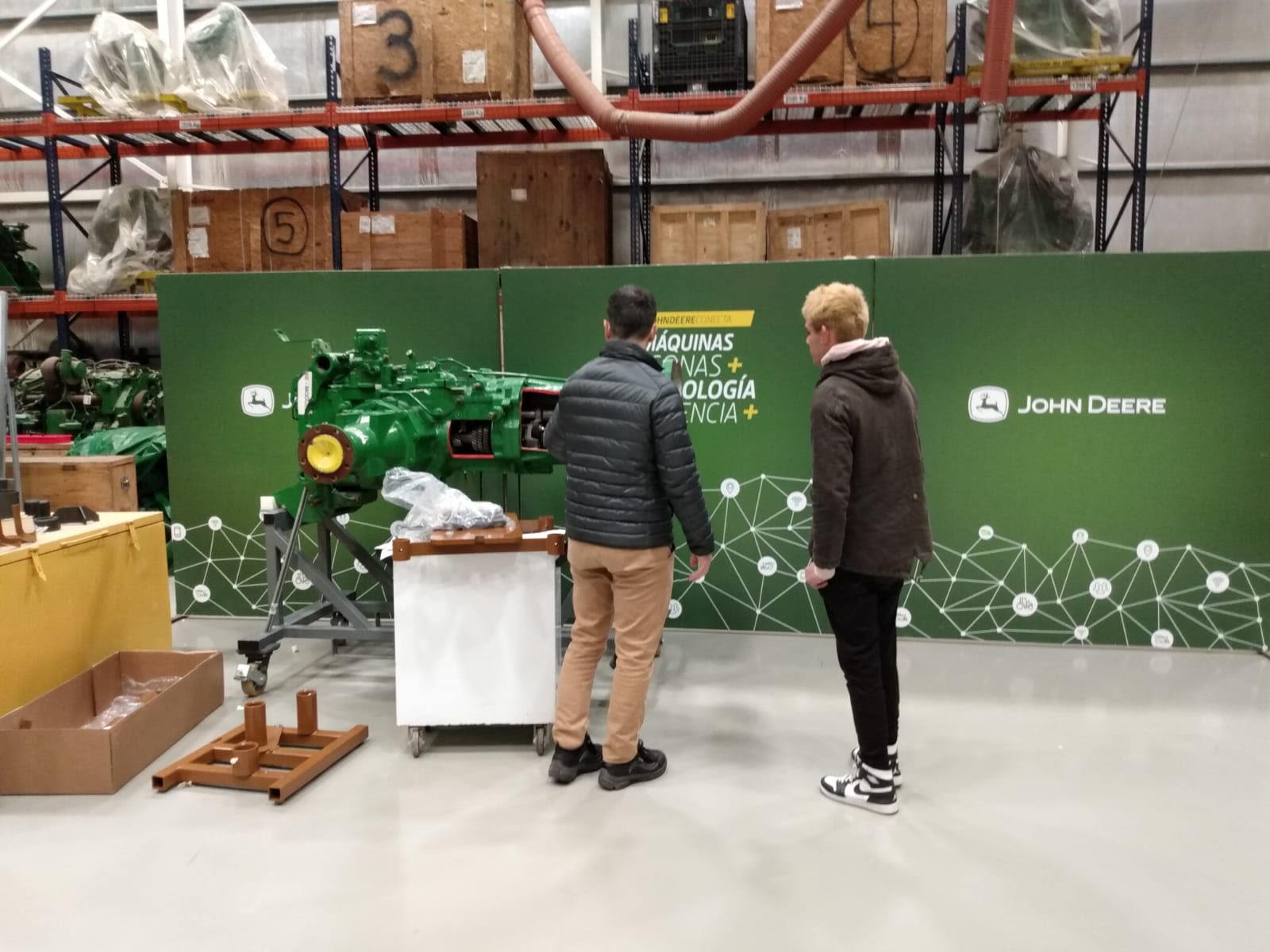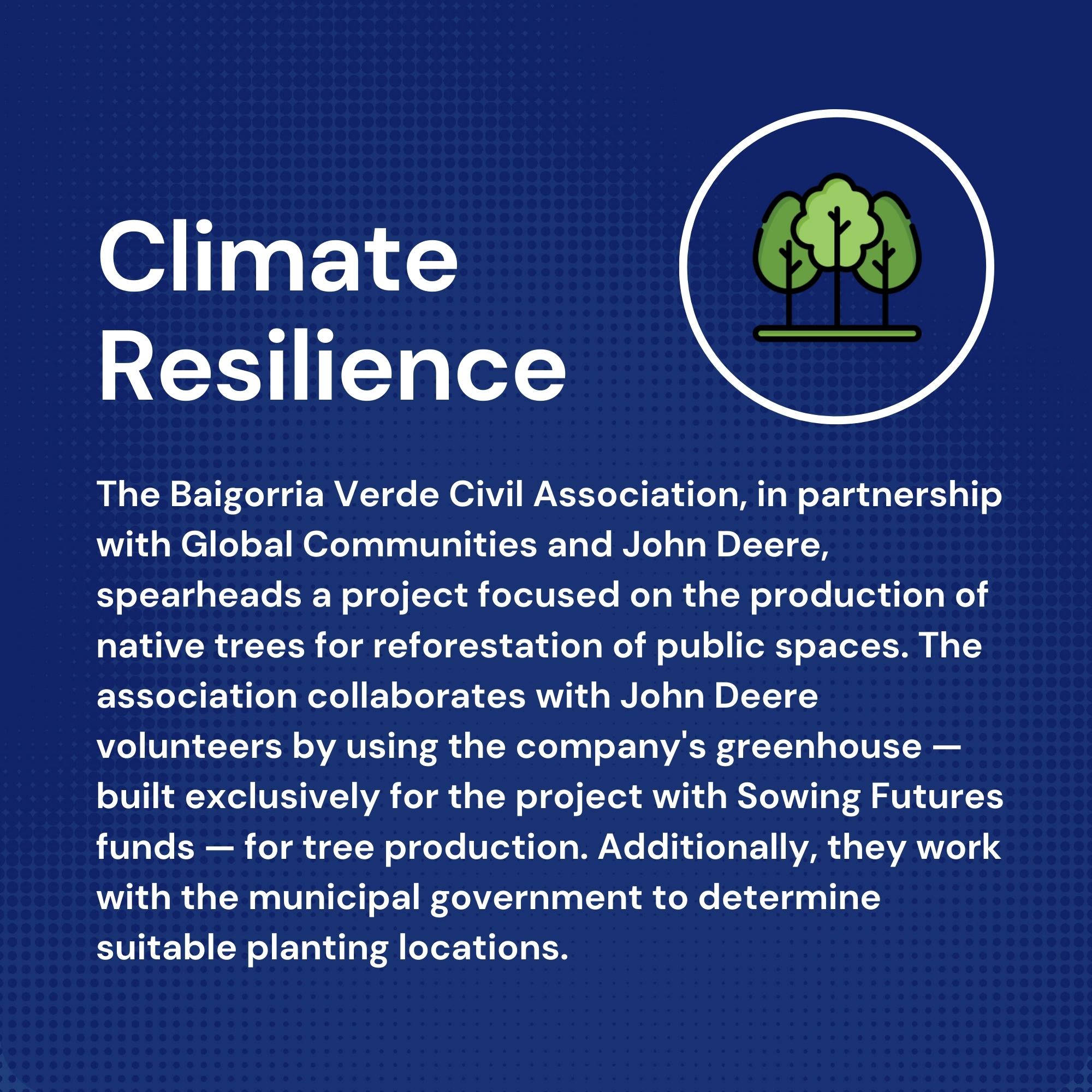 Gabriela Venturi, an English instructor at the Universidad Nacional de Rosario, founded Baigorria Verde to combat the negative environmental impacts of urban development in Granadero Baigorria.
"We needed to be proactive to demonstrate the importance of tree cover and green spaces and respectful coexistence with nature," said Gabriela, noting the changes she and neighbors were seeing in the city as more real estate construction took shape.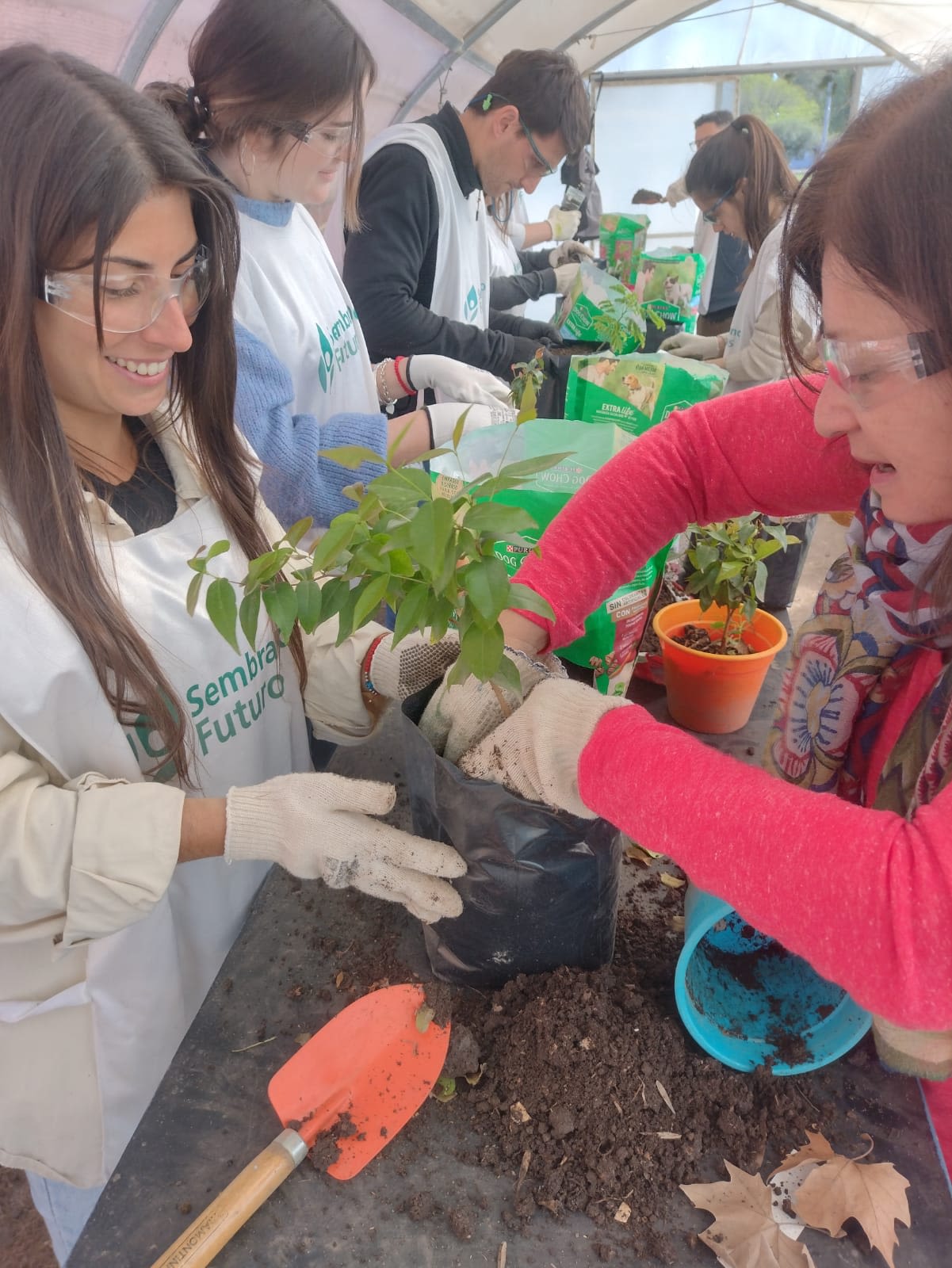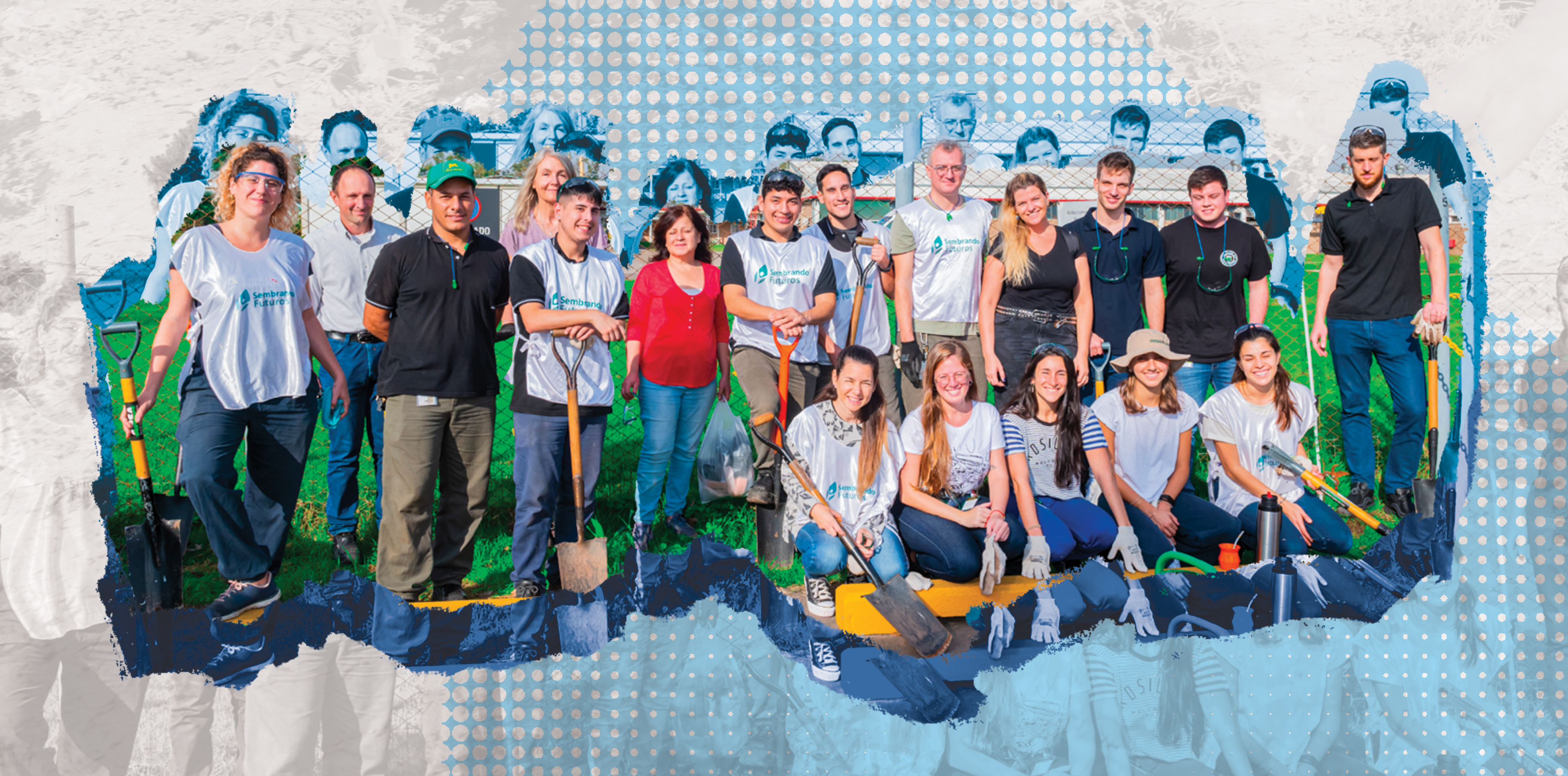 With the support of Sowing Futures, Baigorria Verde launched the "Plantar" (To Plant) project in 2022, which aims to increase the presence of native tree species in public green spaces. Sebastián, a John Deere employee, became a passionate volunteer.
For his first volunteer workday with the Plantar project, Sebastián helped plant trees in a local park three blocks from his home. He said the experience brought back fond memories of playing in a similar setting as a young boy.
"I realized that this act of afforestation that I was a part of was going to be something that future generations in my city were going to enjoy," said Sebastián, adding the pride he felt in imagining his own children and grandchildren playing in the shade of a green space he helped create with his community.
Last summer, Plantar volunteers faced the daunting effects of extreme heat in the greenhouse located on the grounds of the John Deere plant in Granadero Baigorria. To mitigate these challenges, they collaborated with the company's engineering department to construct and install a new overhead structure, providing shade to the plants and reducing the temperature. Additionally, environmental activists from Plantar implemented recycling bins within the greenhouse, showcasing the growing sense of ownership and internal resource mobilization within the company.
When temperatures dropped towards the end of March, the project organized a series of special training sessions on the tree production process. Ecologists showed company volunteers how to condition seeds to promote germination, monitor their sprouting and support the initial growth of the saplings. They also learned how to safely transplant the trees once they were ready for relocation.
Baigorria Verde's efforts have led to the planting of 37 trees since the project started in 2022 and 95 more are ready to take root as the Plantar project continues to grow and breathe new life into the city.
I really enjoy caring for the environment. I think it's an essential part of life."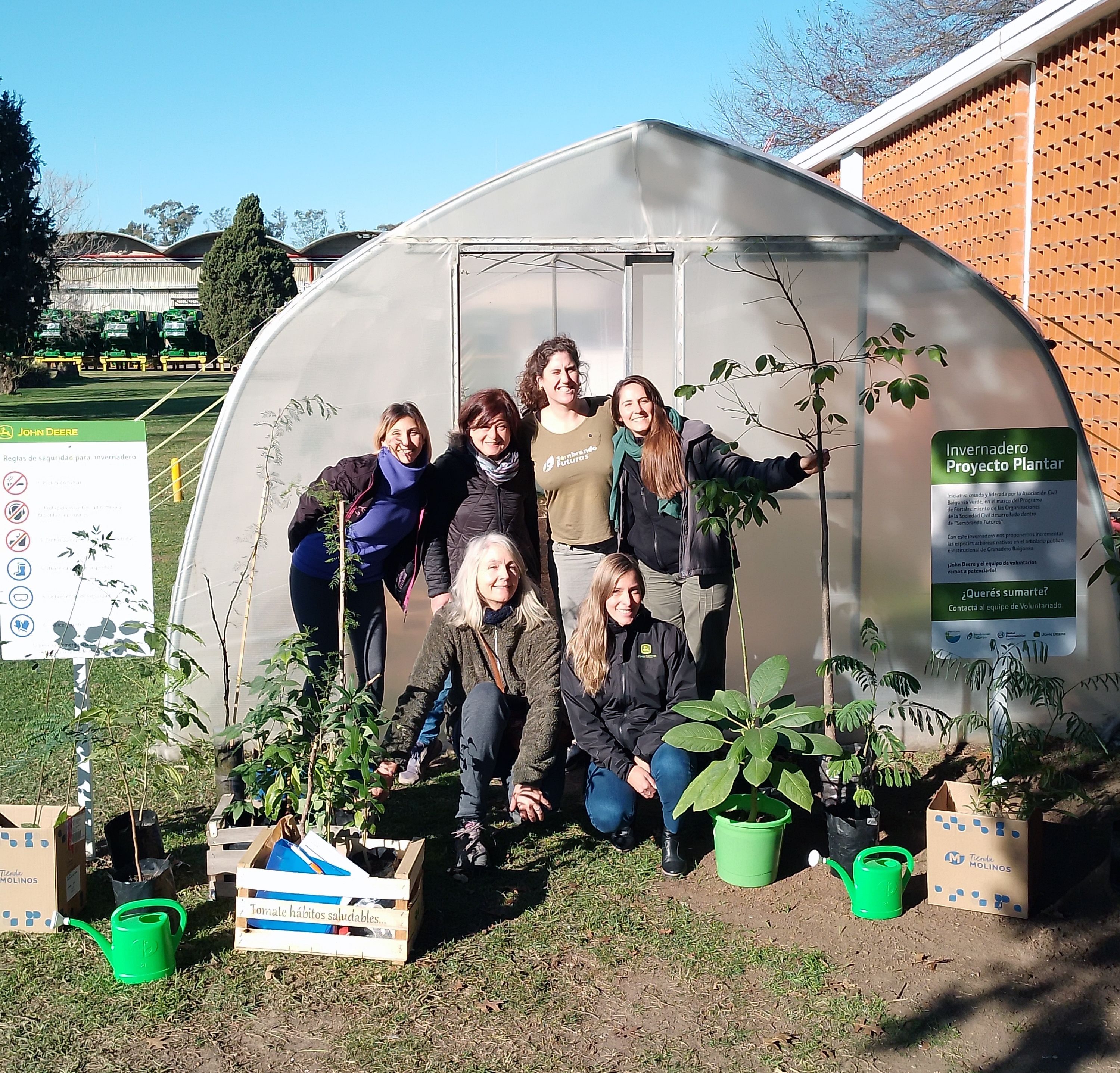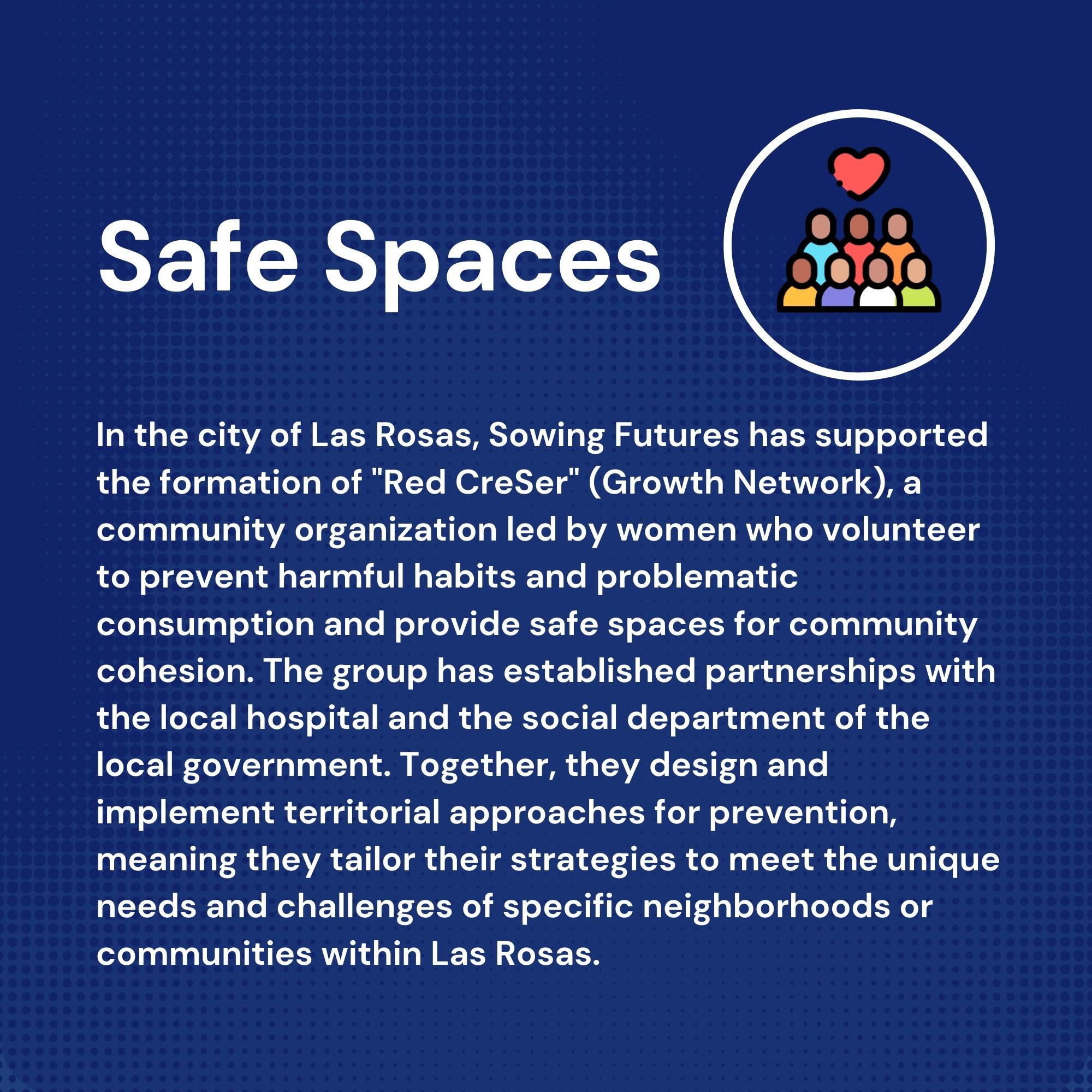 Red CreSer first began addressing problematic consumption during the height of the COVID-19 pandemic. To kick off a series of talks on the subject, they organized a discussion about addiction to technology, specifically the compulsive or uncontrolled use of gaming consoles, tablets and smartphones.
"In surveys we conducted, 50% of the respondents reported using social media excessively," said Luciana, a Red CreSer volunteer.
This finding, coupled with the pandemic's isolation, she explained, made tackling problems like excessive technology consumption a good starting point for the nonprofit before moving on to more delicate topics such as drug and alcohol abuse.
The first speaker in the series was Roberto Igarza, a doctor in Social Communication and specialist in digital consumption. His presentation garnered an audience of more than 100 people.
"For a town like Las Rosas, having this level of participation is significant, but when we held the second talk, the number of attendees surpassed our expectations," said Luciana, noting that the second event drew a crowd of more than 300.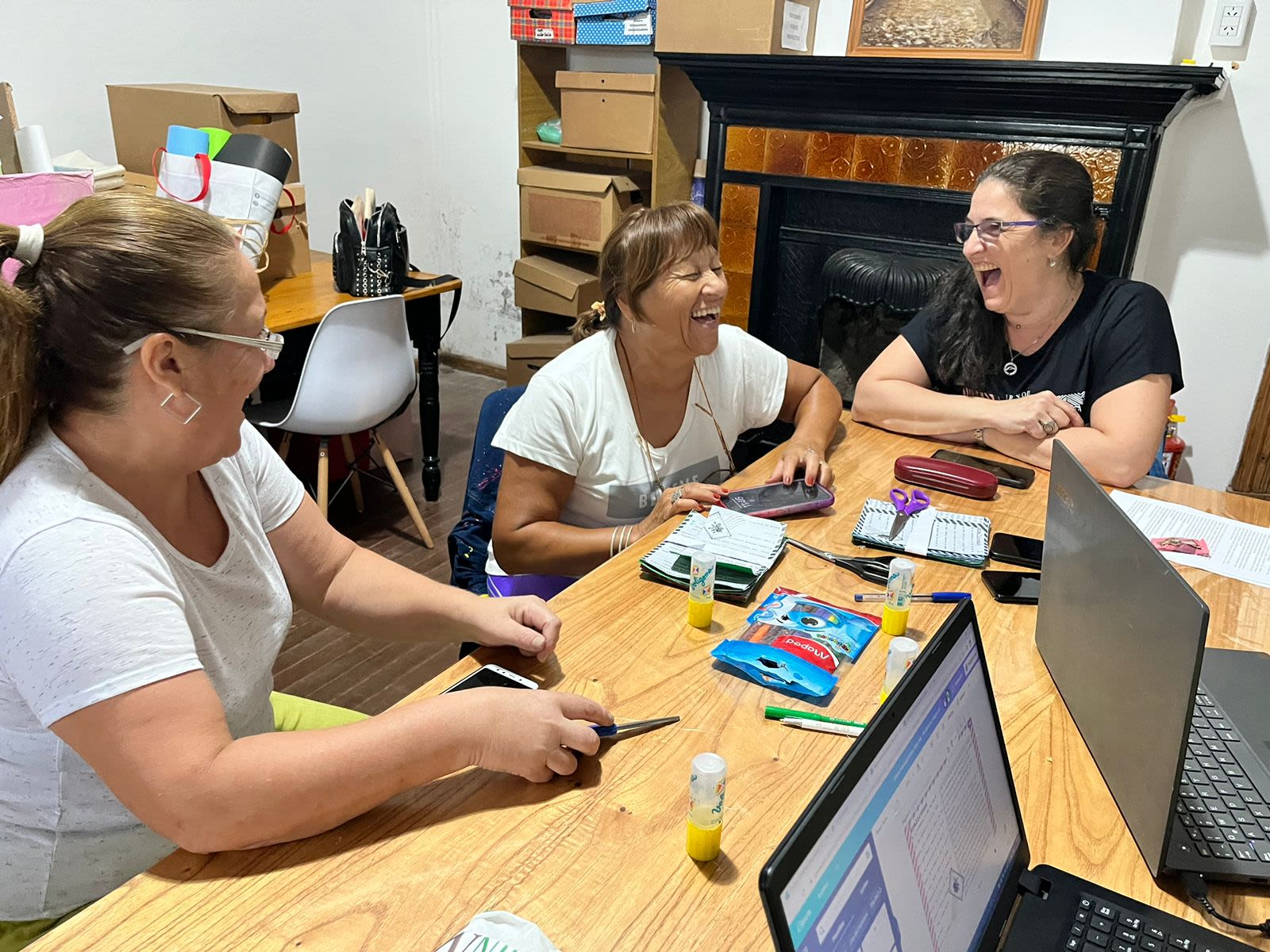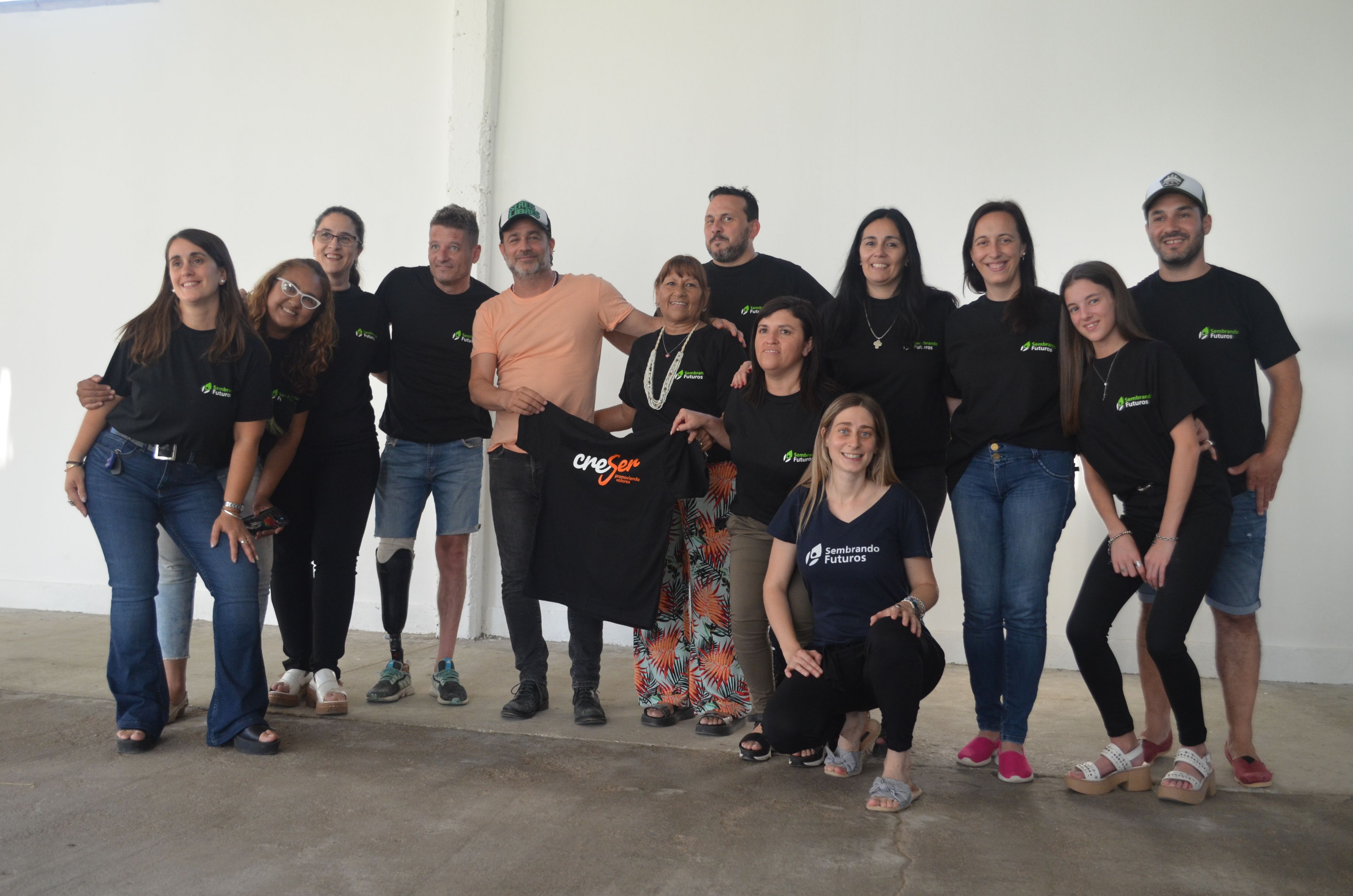 At the end of the in-person cycle of talks, numerous people sent messages expressing interest in joining the Red CreSer meetings, some even coming from other towns.
In 2022, Red CreSer focused on renewing partnerships with the social department of the municipal government and with the Mental Health Services department of the local hospital. Through these collaborations, Red CreSer has been able to support the training of schoolteachers, recreation coordinators, coaches and board members from local youth sports clubs with information on how to address the mental and physical health needs of their students and athletes, specifically those struggling with violence and substance abuse.
It's extremely important to connect with those who serve young people and adolescents in our community. Since we focus on prevention, [Red CreSer] felt it was important to address this issue as it relates to violence and relationships."
Jorgelina, another Red CreSer volunteer added, "It seemed to me that they now have more confidence in us, that they want to establish communion with us, and that they no longer talk about working alone but together. This year, we are going to achieve great things."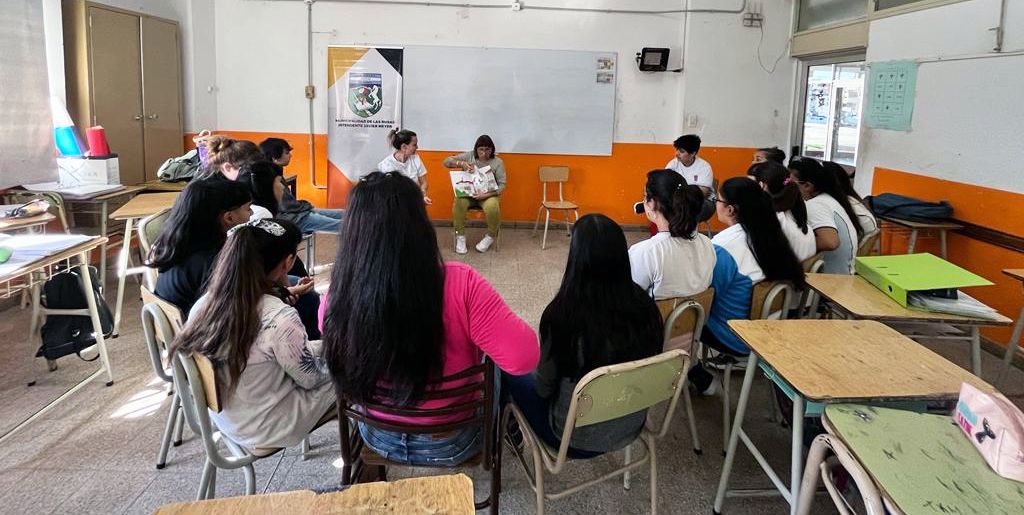 In addition to launching an alcohol abuse prevention campaign in four high schools in Las Rosas, Red CreSer helped organize three intensive workshops for 47 recreation teachers and sports club board members. Participants reflected on how to prevent violence in social settings, discussed potential triggers and went over the steps for evaluating if an incident or situation should be reported to local authorities. They also learned a series of team-building activities to replicate with the nearly 1,200 youth club members they serve.
"We see violence happening at every level of the community, and we came here to ask questions and affirm that we can treat one another better, do things differently, work on resolving conflicts and move things in a different direction," said Gisele Paglieta, a psychologist at the local hospital who helped facilitate the workshops alongside other Mental Health Services staff. "We were able to address these issues through a number of different activities."
Carolina Vagnoni, a member of the board of directors of the Almafuerte sports club, said the activities were well-received by participants and a great foundation to build upon as they continue partnering with Red CreSer.
"[The recreation teachers] wholeheartedly participated in the trainings, inspiring more and more of their peers to join in," she said. "They canceled their practices because they didn't want to miss the workshops."
Students from Dante High School, one of the locations where Red CreSer volunteers their services, even presented a proposal before the provincial legislature to officially acknowledge the organization for its valuable contributions to the community.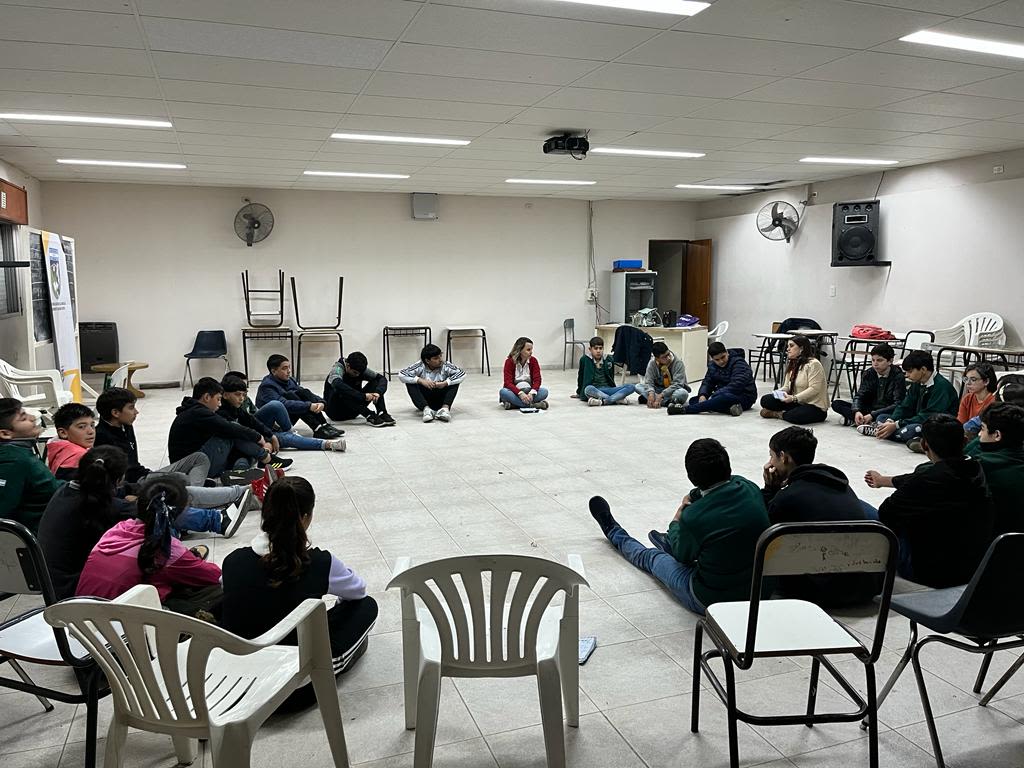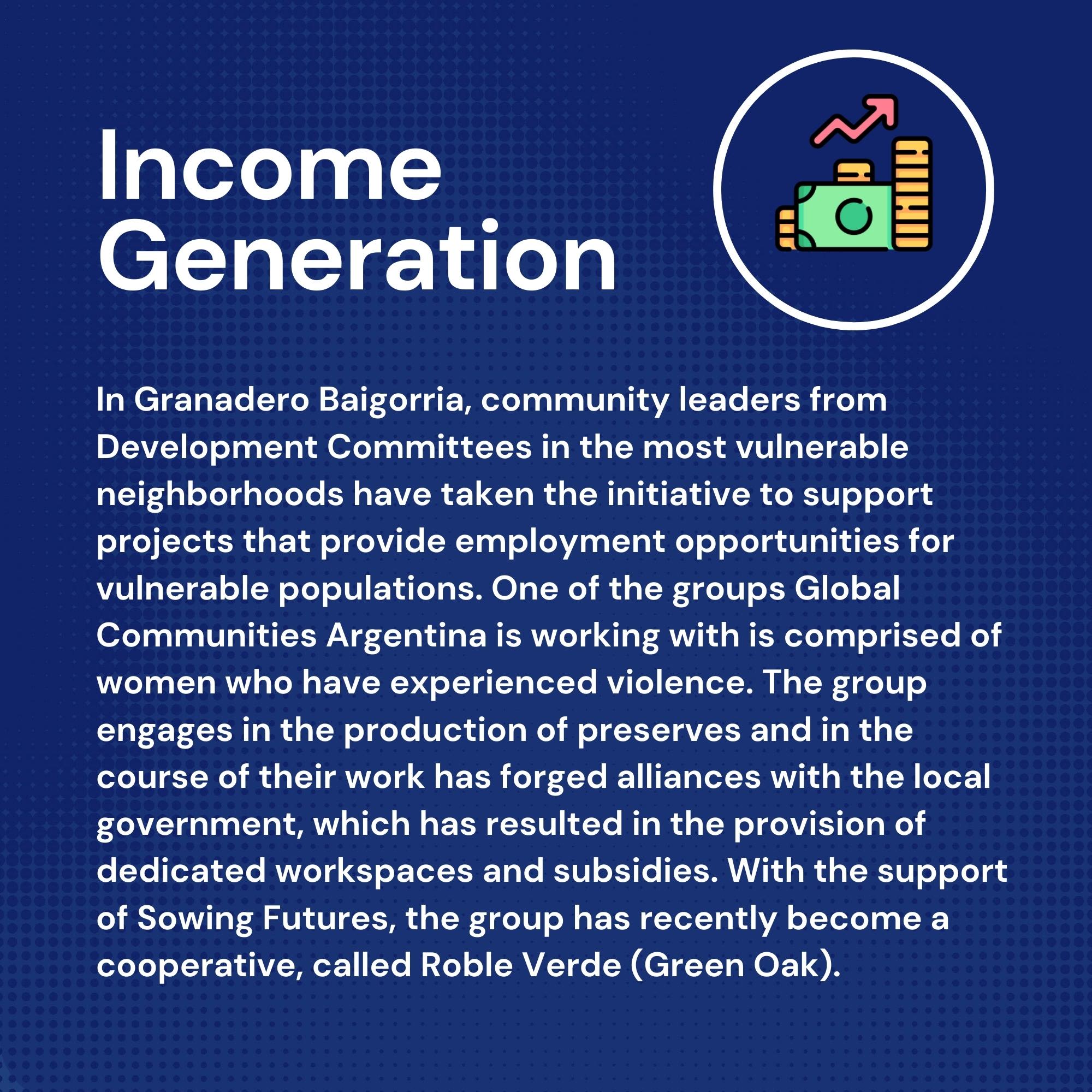 "You are not alone. We are not alone."
This is what women and gender-nonconforming individuals feel and express every Saturday when they get together to learn recipes for making chutney and jams in the commercial kitchen that Sowing Futures and the local government created for them. The space was established by Global Communities and the municipality's Gender Office to help participants work on developing both culinary and life skills that will set them up for success in earning their own incomes. The initiative also works on helping them regain confidence in themselves as they navigate the challenges that come with leaving homes where they have been victims of violence.
The first time the group gathered in the kitchen was on June 3, which observes what is known in Argentina as Ni Una Menos ("No Woman Left Behind"), a national movement against femicide, or gender-based violence, that began in the Sante Fe province in 2015. The Observatorio de la Violencia de Género project, which monitors media reports on gender-based violence, recorded a total of 2,257 femicides in Argentina between 2015 and 2023, which is equal to one femicide occurring every 31 hours. Sixty-four percent of the crimes took place in the victim's home and were committed by their partner or ex-partner. Furthermore, in one out of every five cases, the women had filed police reports or had active protection orders in place. Since murders of transgender women are not even covered by the media, those statistics do not reflect the full scale of the problem.
With this context in mind, Sowing Futures and the city government launched this initiative for economic and personal development to provide a safe space for those who have experienced gender-based and intimate partner violence to find stability and receive psychosocial support. Thanks to public-private partnerships, a licensed psychologist visits the group on a bi-weekly basis to discuss the challenges they are facing. The Gender Office provides institutional support as well to ensure sustainability of the program.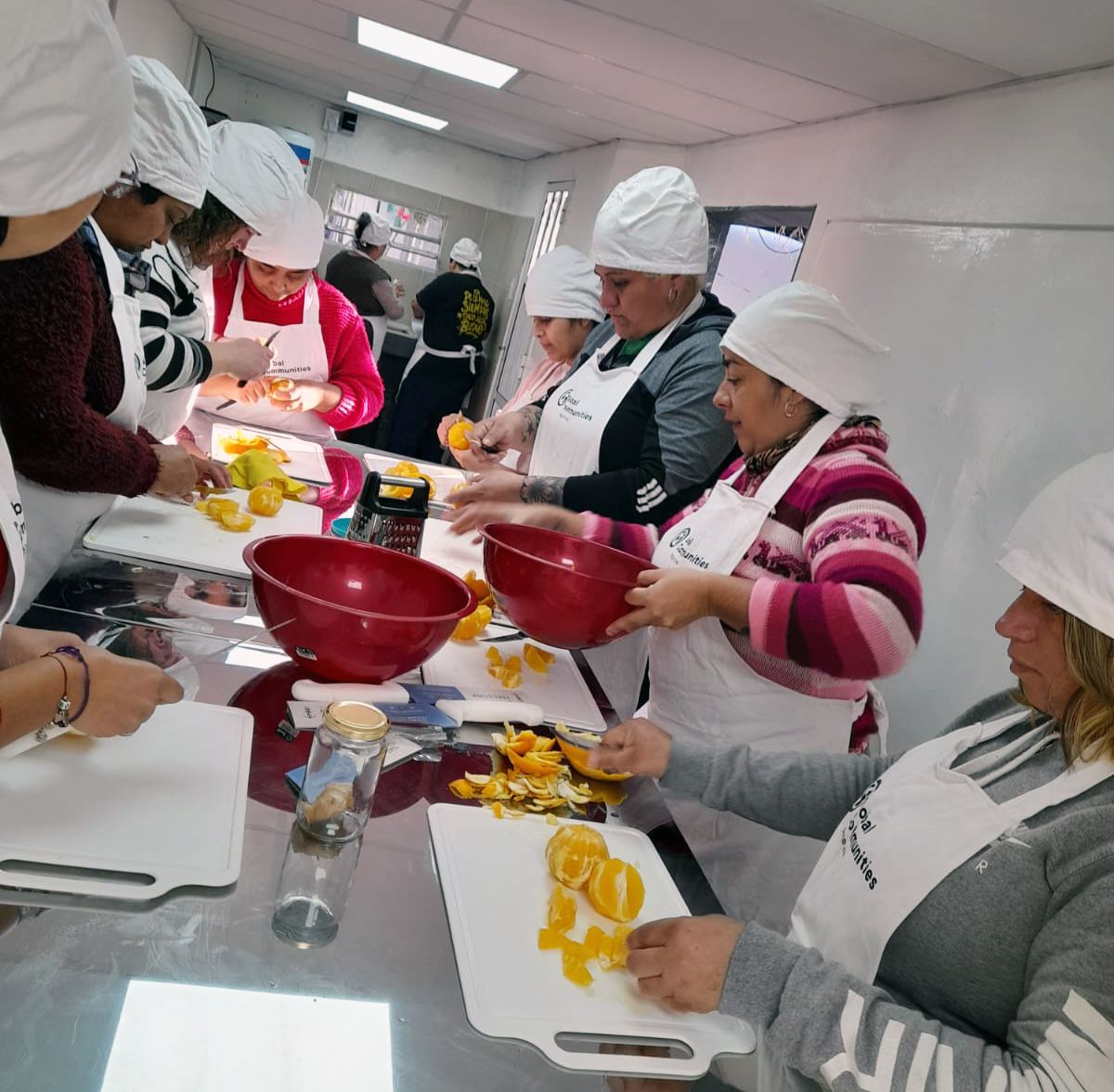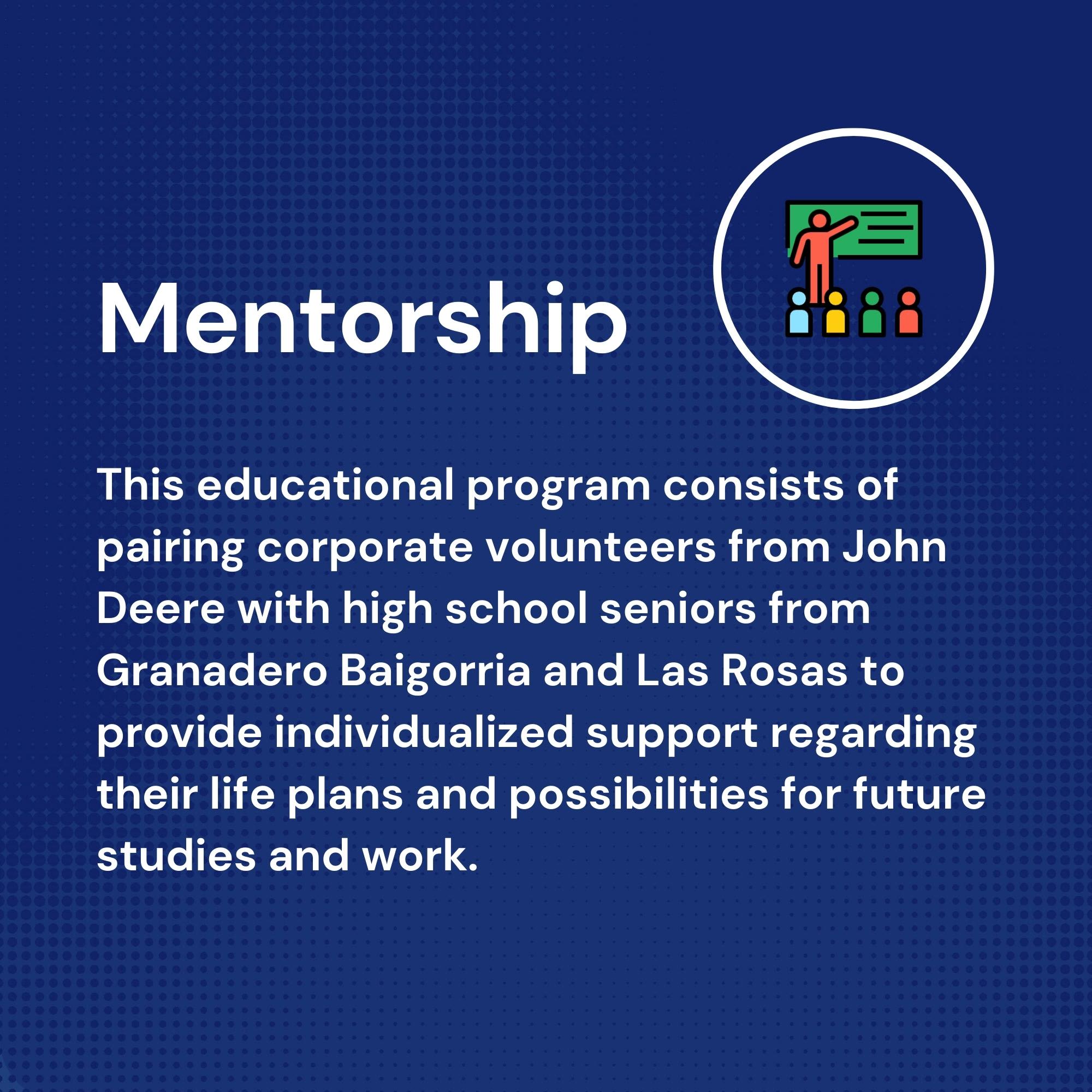 At a listening session facilitated by Global Communities, John Deere and Pla volunteers shared that the young people they are mentoring have differing goals. For example, in Las Rosas, as a very small city, many students are interested in professional training to help them emigrate, while in Granadero Baigorria, young people are more concerned about understanding what the recommended course of study and day-to-day work are like for certain professions.
The common thread running throughout this initiative, though, is that the 42 mentor-mentee pairs are forming a strong bond, where the young people feel supported, and the volunteers feel happy to be guiding their mentees toward the futures they want for themselves.
"Sometimes at work, I feel like I 'm going crazy, and then I go to meet with my mentee, and it changes my whole day," said Gonzalo Navarro, a product engineer at Pla by John Deere.
Some of the ways in which the pairs have interacted included hosting the students at the company's facilities for mentors to share their professional journey and what a typical workday looks like for them. They also organized a networking event for students to meet face-to-face with John Deere employees and other professionals from the broader community who are working in fields the mentees have expressed interest in pursuing.
"The visit to John Deere completely exceeded my expectations. I had a great experience where I learned a lot, and now I know more details to help me choose a career path," said Evelin, one of the student participants.
Volunteers also visited schools in both cities as a part of a workshop series designed to expose students to different career pathways. Students participated in informational sessions with industrial engineers, public accountants, business management specialists, film producers and environmental engineers, among other professionals.
"I realized that sometimes we have everything at our fingertips, but we don't really investigate or have everything clear. This program completely turned things around for me, in a positive way," said Antonella, a student paired with Hugo, a John Deere volunteer who works in post-sales. "It gave me more confidence. ... Now I know that I'm going to study musical composition at the National University of Rosario, which is a very good university. I'm not interested in being famous or successful. As long as I can do what I love, I think that's enough."
During the mentorship initiative's closing ceremony, students and mentors were asked to create a drawing that symbolized their experience together. Antonella drew herself in a rocket traveling through the stars, with a loose thread connecting her to Earth, where Hugo is located. Next to the drawing, it reads: "Back to Earth: It's important to have your feet on the ground but never forget about the stars. That's what Hugo taught me."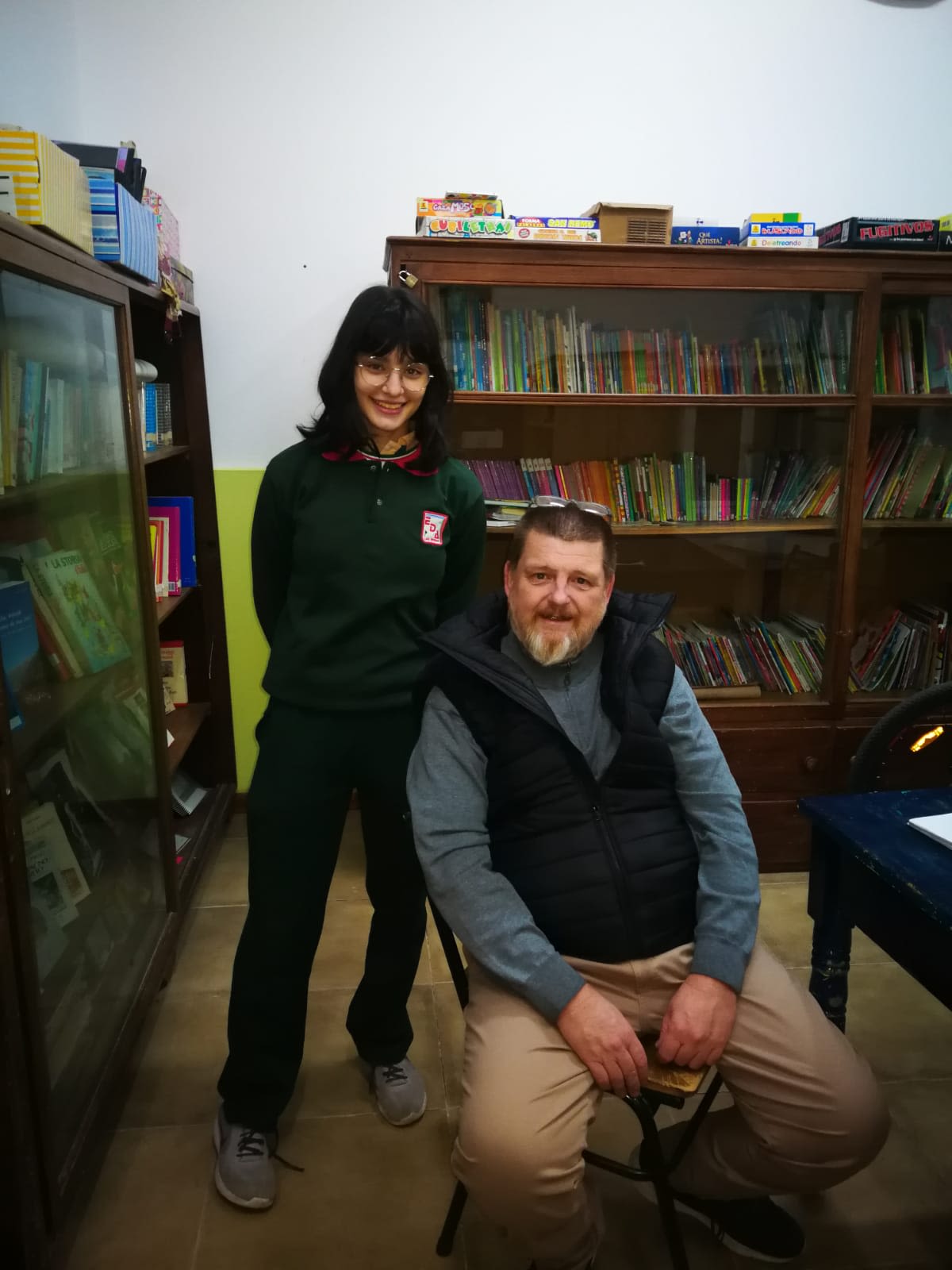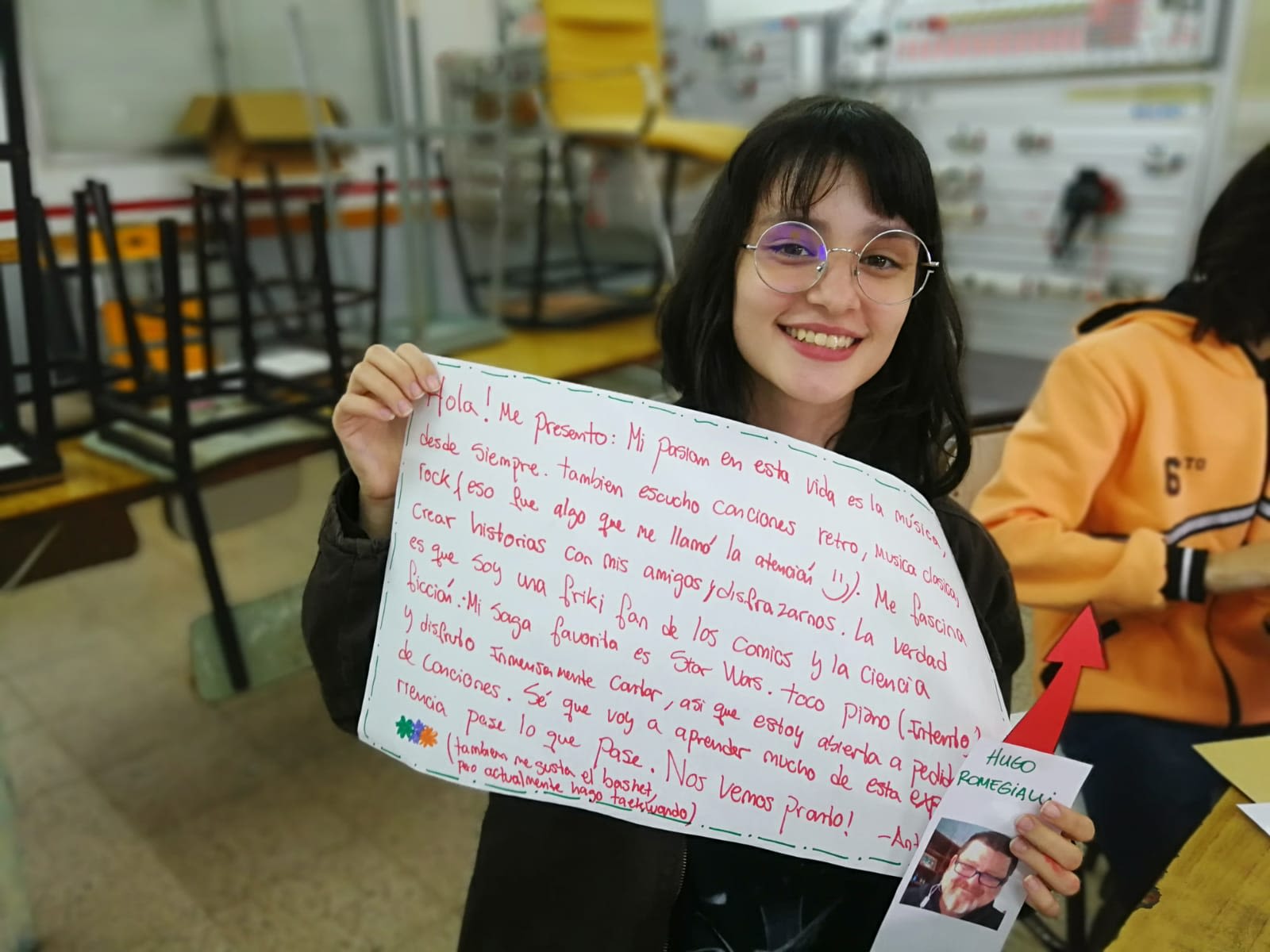 Since 2018, Sowing Futures has cultivated and nurtured relationships, strengthening community leaders, volunteers and local organizations, and bringing them together to create a better future for youth and their families. Together with John Deere Argentina employees, Sowing Futures participants have emerged as pioneers, offering participatory, transparent and sustainable solutions to their local challenges. They now form part of a local social development network, forging alliances among community, civil, government and private organizations to collectively support the development of their communities and address the country's significant challenges from the grassroots level.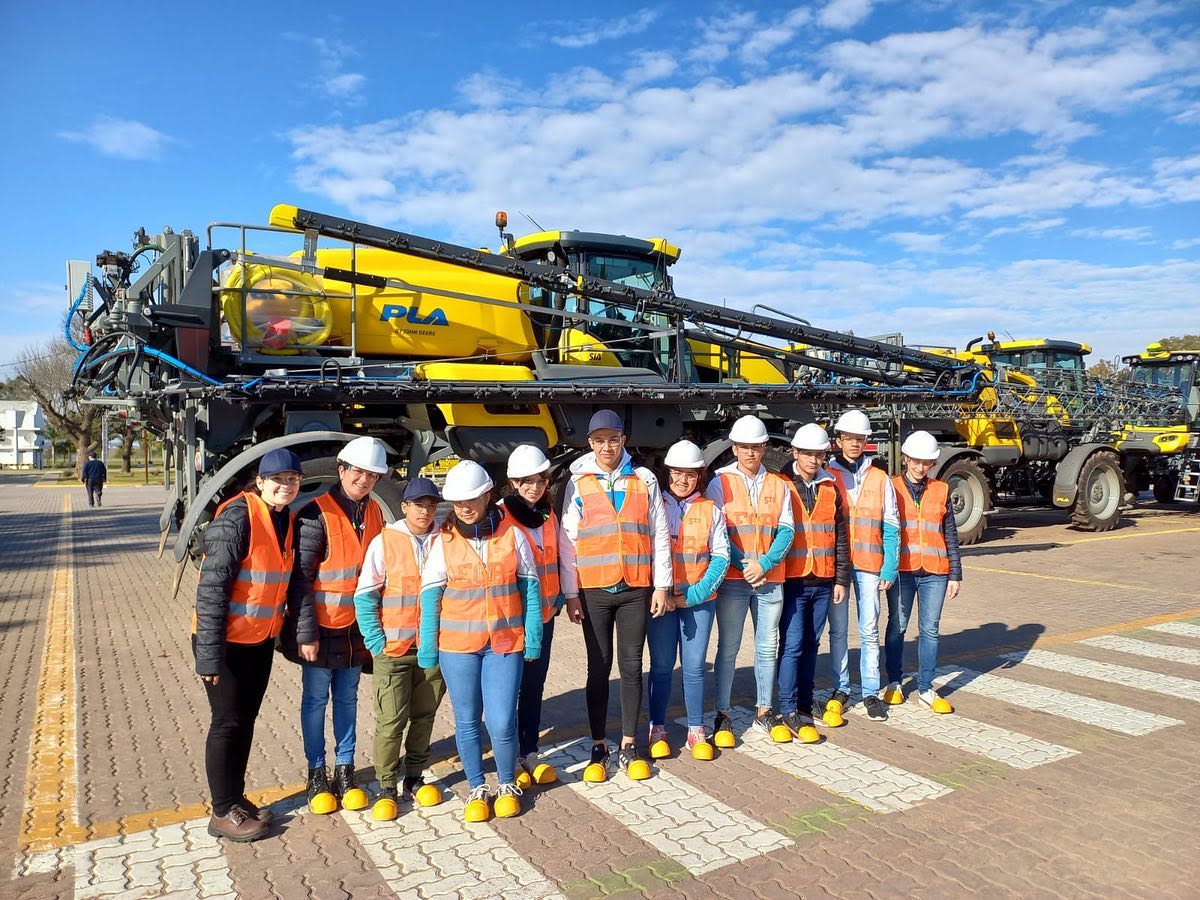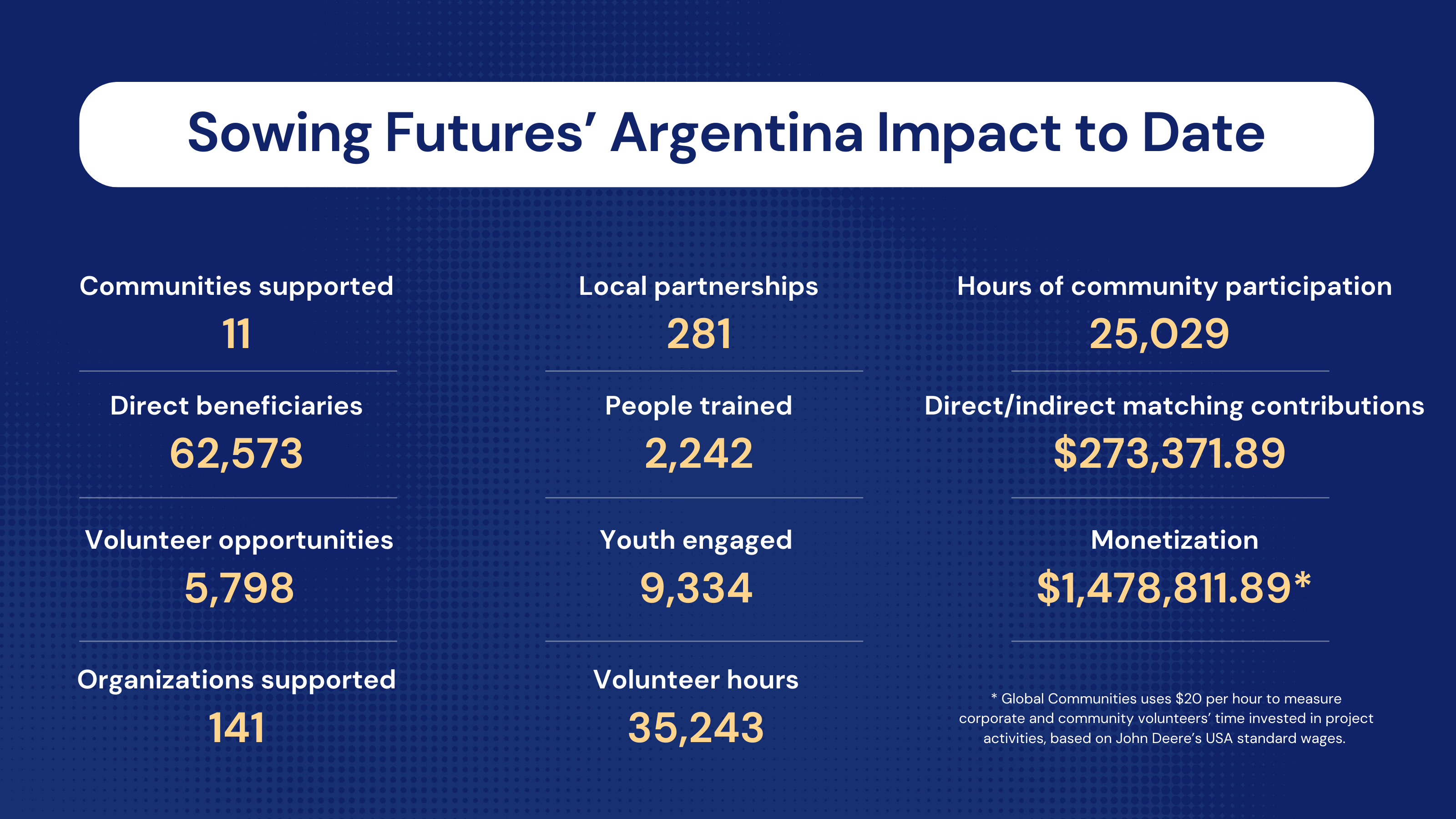 At a time when disasters and disruptions are becoming more common and catastrophic, Global Communities, together with our local partners, equips communities with the training, tools and resources they need to recover from crises and build long-term resilience in the face of constant change.
From prevention and adaptation to positive transformation, we focus on solutions that center local voices and expand opportunities for growth, leadership and advancement.