How Financial Innovation is Fostering Renewable Energy in Iraq
Iraq is the sixth largest oil producer globally. However, despite the country's drilling capacity, citizens are faced with daily power outages and forced to pay high fuel costs.
Additionally, Iraq's power grid is not structured to meet energy demands. The grid loses 40 to 50% of the power it produces, causing frequent outages. On average, Iraqi households and businesses receive six hours of power from the national power grid per day.
Power outages aren't just inconvenient, they're dangerous. In July and August, temperatures in Iraq average 95 degrees Fahrenheit and regularly exceed 112 degrees. When power outages occur, air conditioning units are unable to run, which significantly increases the threat of heat stress and related illnesses even while indoors. Although some individuals and businesses run private gas- or diesel-powered generators during outages, they are often noisy and expensive.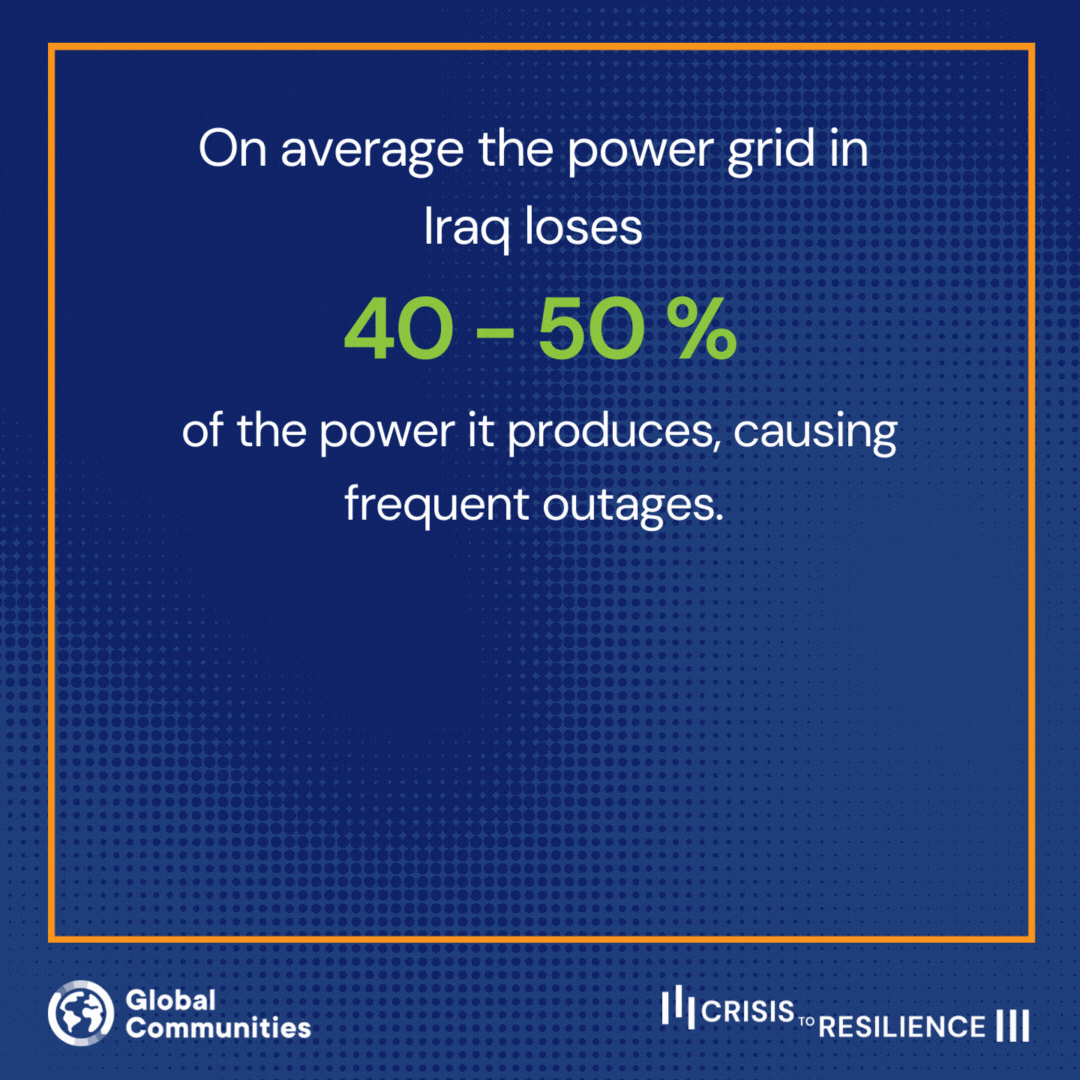 In addition to being costly, generators are tough on the environment. Diesel exhaust alone contains more than 40 toxic air pollutants that are inhaled and sent into the atmosphere. Fossil fuels, like diesel, account for 75% of global greenhouse gas emissions and 90% of all carbon dioxide emissions, both of which have a major impact on climate change. However, there is a solution to providing reliable power daily that reduces strain on the national power grid and removes the need for generators: solar energy.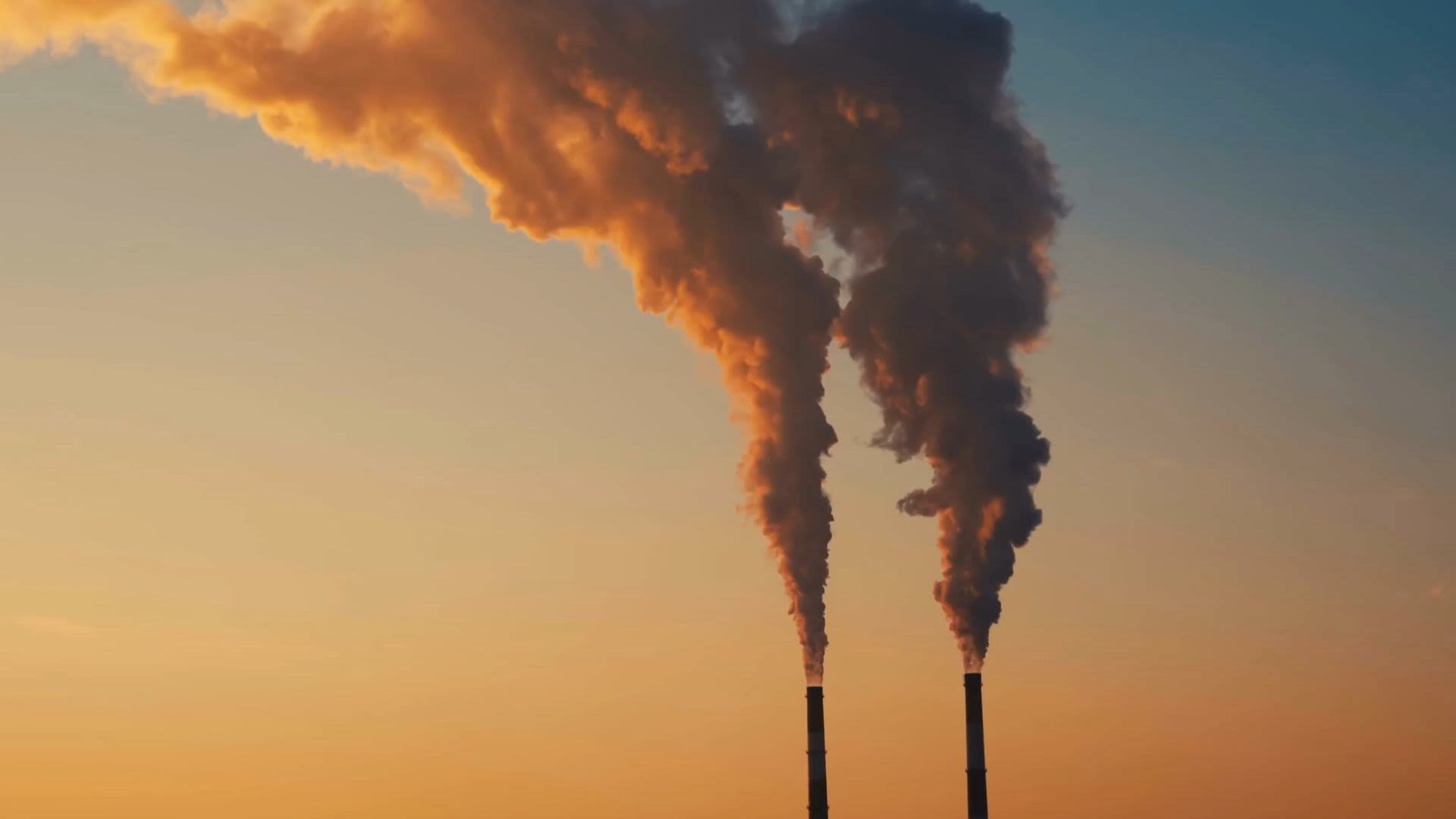 Solar energy is not always accessible for business owners who are interested in a green solution due to the high initial investment for purchasing solar panels. According to KESK, the first greentech company in Iraq, the lack of adequate electricity supply is a major hindrance to productivity for 73% of small and medium-sized enterprise businesses (SMEs) in Iraq. For these businesses, when renewable energy solutions are purchased, a return on investment can be seen in three and a half years.

To help support businesses in accessing reliable energy, the Vitas Group (Vitas) is launching a financing initiative. Vitas is a for profit micro and small business lending arm of Global Communities that has a triple bottom line mission of financial inclusion, social and environmental impact. In seeking to create greater public awareness among business owners on how renewable energy can support their business needs, Vitas began looking into financing green energy loans.
In 2020, the International Organization for Migration (IOM) researched solar market needs in Iraq and found the serviceable size of the solar market could generate $20 billion. Despite this research, financial institutions were hesitant to support renewable energy projects. In response to IOM's research, Vitas Iraq decided to launch a test product to determine the long-term viability of a solar financing option for businesses in Iraq.
Everyone is interested in solar energy and the need is there for air conditioning, solar panel systems and refrigeration in businesses. However, financing a solar product can be challenging."
Before Vitas launched a pilot solar loan program, they conducted their own market research to gauge the impacts of weather and power outages on local businesses. Vitas surveyed 85 business owners to confirm there was interest in solar energy and that businesses were willing to take loans to finance solar products.
The majority of survey respondents were thrilled to know that such a product solution could be introduced in the market. Financing solar products fulfills a need in the difficult time Iraq is facing."
With the market for solar power made clear, Vitas enlisted the help of the Vitas Lab to create an innovative solution. In 2020, Vitas launched the Vitas Lab as an innovation financing center focused on testing new ideas, creating new products, identifying new partnerships and driving responsible financial innovation. The Vitas Lab applies a design thinking approach to products and services at every step through conducting research, generating ideas, prototyping and testing. Specific focus is given to projects that have a social impact related to the environment, gender equity or financial inclusion.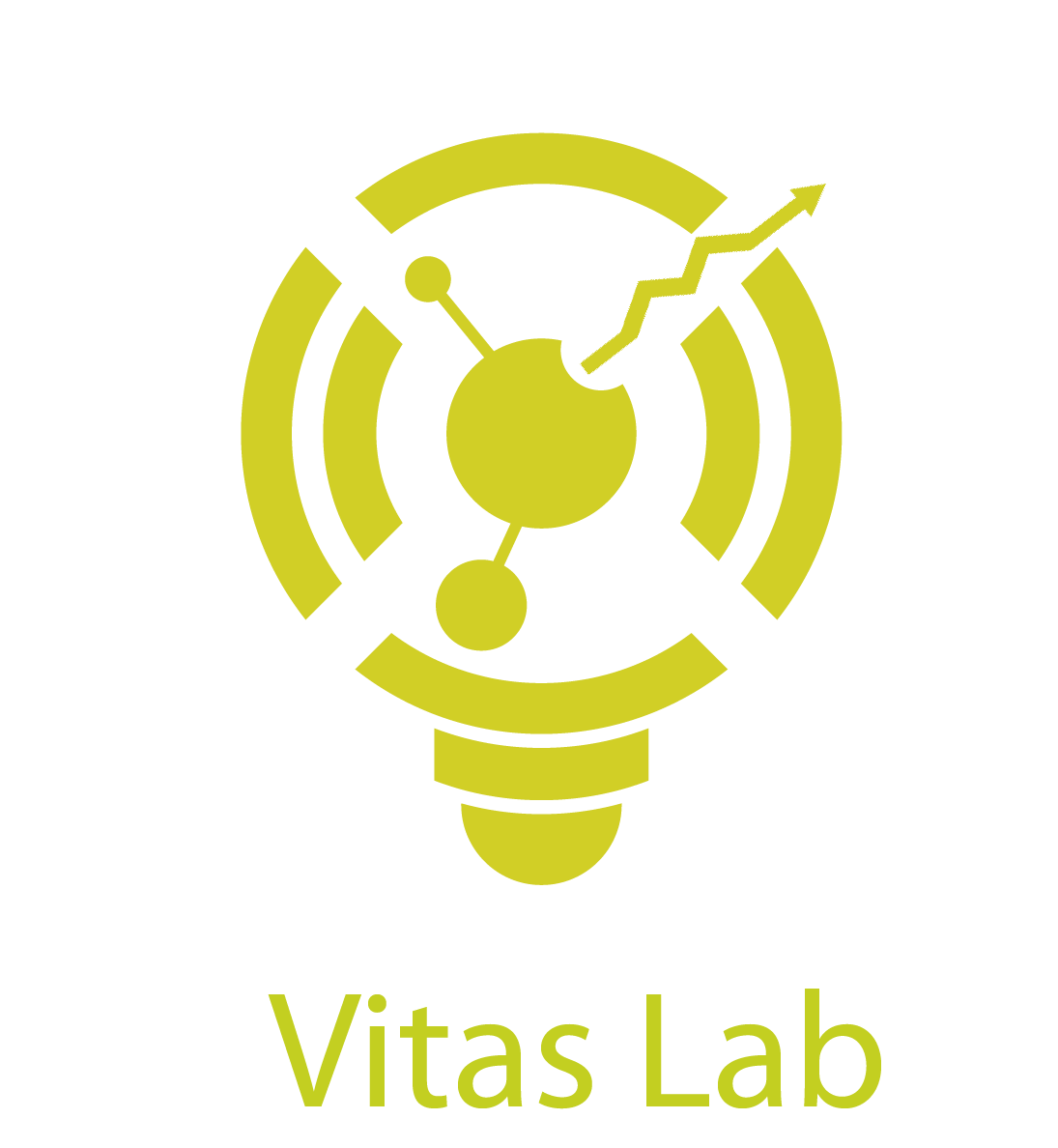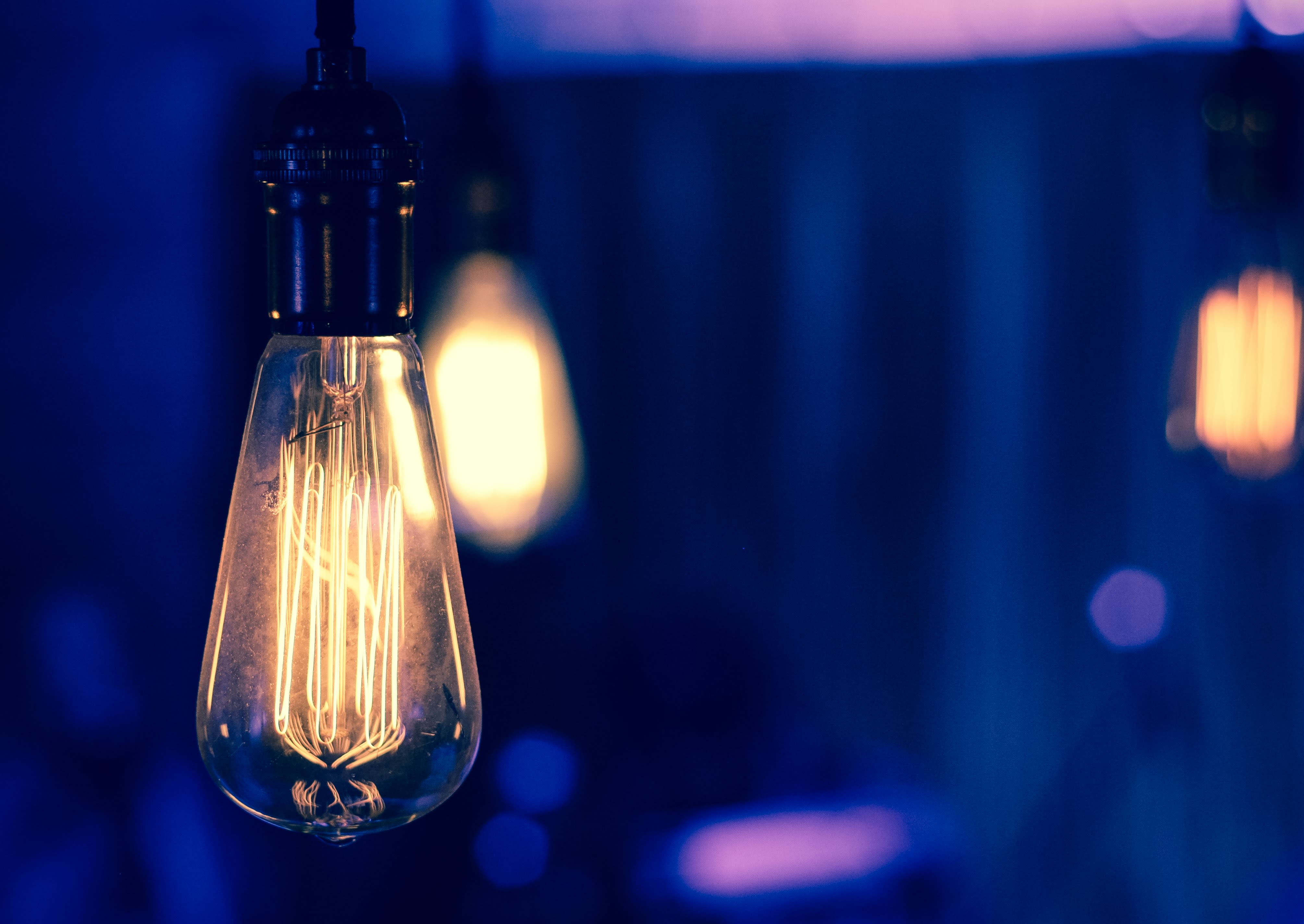 Financing solar-powered solutions met the Vitas Lab's initiative of creating innovative programs to address common pain points. Additionally, this project allowed the Vitas Lab to make a social impact through helping businesses access eco-friendly energy solutions.
However, one challenge remained before Vitas could launch their solar loan program — a partnership. In May 2022, Vitas connected with KESK through a mutual business connection. KESK had searched for an outside lending institution to provide a financing option for business owners who were interested in its solar products but could not afford the initial cost or price of maintenance. When Vitas and KESK learned about each other, they found their values and business goals aligned.
The partnership between KESK and Vitas is a great fit, as it combines KESK's expertise in delivering solar energy solutions with Vitas' experience in providing microfinance services to SMEs in Iraq. Together, we are able to support the growth of the solar energy sector in Iraq and promote sustainable development."
KESK was founded in 2018 by Basima, an Iraqi green-tech entrepreneur. The company offers diverse applications of green solutions, customized engineering, after sale support and digitized monitoring and evaluation of solar system performance. Run off Internet of Things (IoT) technology, KESK's solar products measure and report the amount of energy saved in real time.
KESK is a great partner for this project because of their focus on the environment and technological integration, which is something the Vitas Lab looks for in each project."
Basima founded KESK as a direct result of her passion for the environment and experience growing up in Iraq.
Growing up experiencing wars and climate change threats created a burning desire inside me to contribute to creating a prosperous future for my country. But I wasn't sure how. One day I was sitting in my room and the power went off, the generator would not work, and I could no longer take it. I realized that the only choice is to rely on sustainable green solutions, which must be accessible, trusted and profitable. Hence, KESK was born."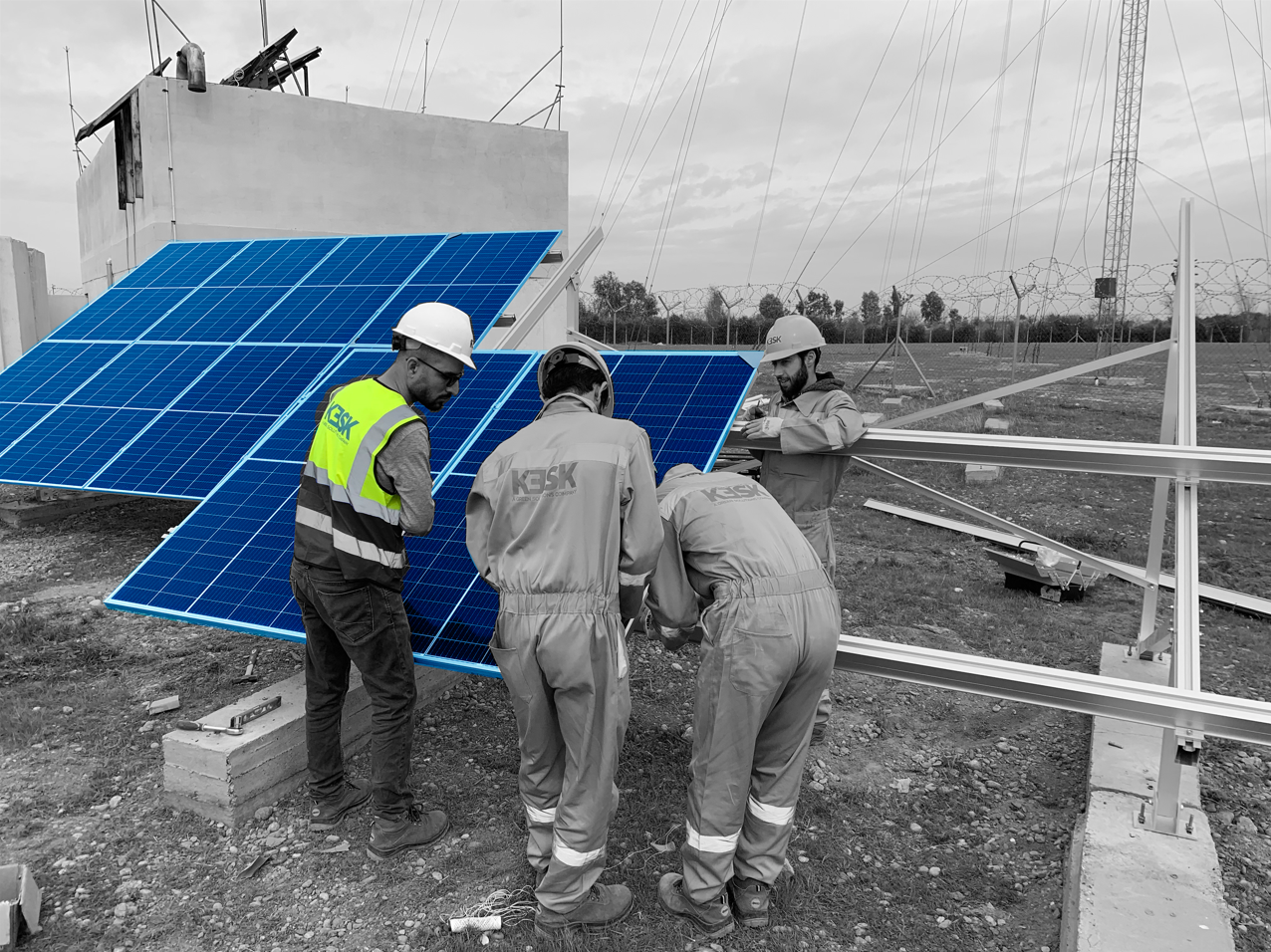 KESK's all-star engineering, operations and business development teams delivered over 1,000 units of photovoltaic power across 20 solar energy projects in Federal Iraq and the Kurdistan Region in 2022. The company strives to have a long-term positive impact on Iraq's environmental and economic future by putting less stress on the national grid and providing business owners with affordable ways to access green energy. Basima said she is proud to make 'the green way' the easy way for local businesses.
To prove the viability of the green loan program and their innovative partnership to IOM, the Vitas Lab tested a solar loan project. For the test project, the Vitas Lab provided a local business with financing to receive a solar-powered AC unit from KESK in May 2022. The business was monitored from August to November 2022 and saw an increase in revenue during that time.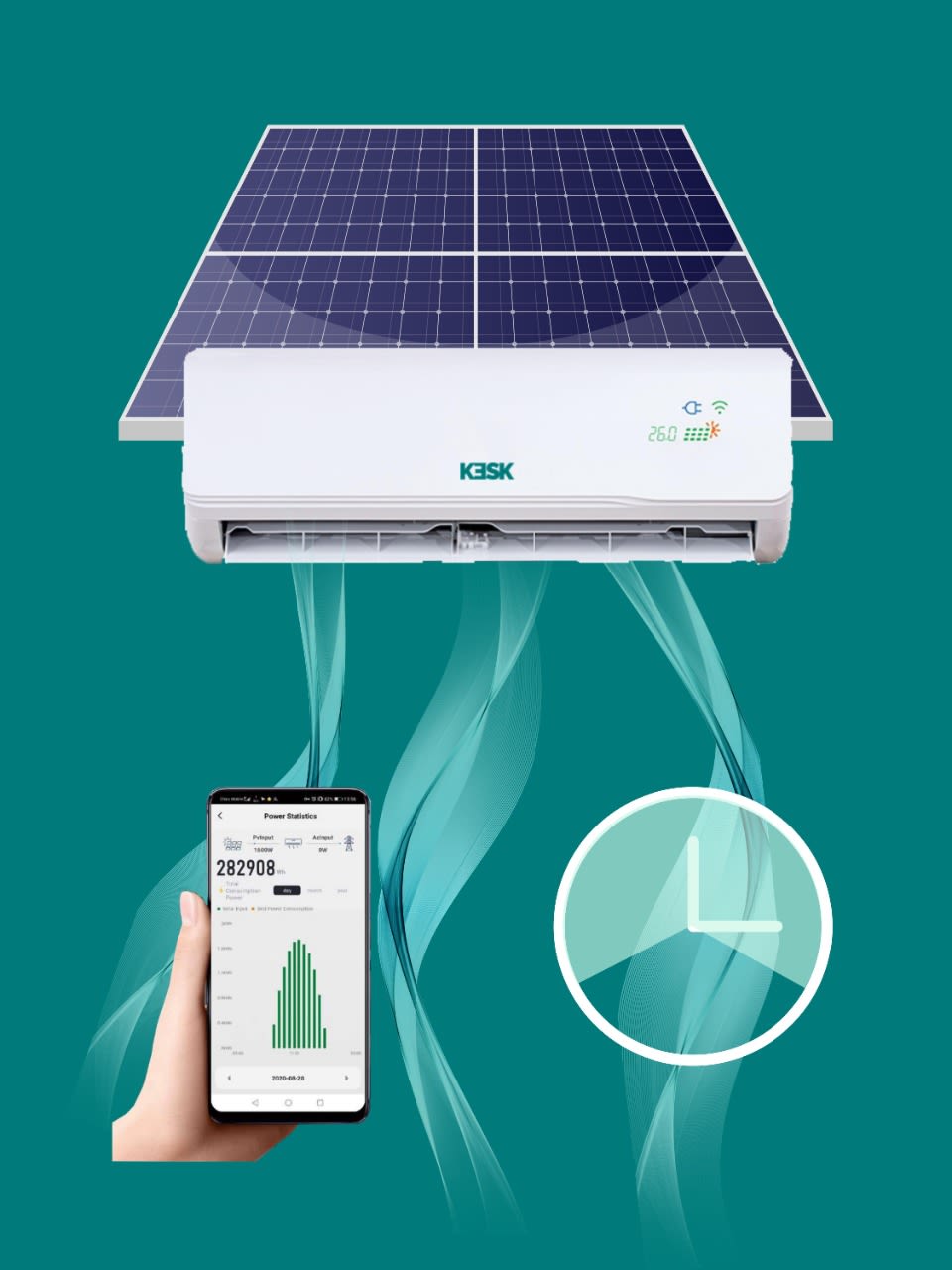 As a result of the Lab's proven business case, this pilot will be extended to 100 businesses receiving IOM grant-funded loans from Vitas Iraq for KESK solar products over a one-year period. By providing financial support to micro-, small and medium-sized enterprise business owners to access affordable power, this program will:·
Create public awareness and promote the use of renewable energy in Iraq;
Respond to the need for solar products among businesses and their demand for financing;
Encourage wider adoption of solar products, which will reduce gas emissions that contribute to climate change and reduce stress on Iraq's national power grid; and
Contribute to job creation through the sale, distribution, installation and servicing of solar energy products.
Vitas has always worked to develop new products and services to serve the community and to provide the best products in the market. These loans support Iraqi businesses through offering installment plans rather than having to pay the full amount up front."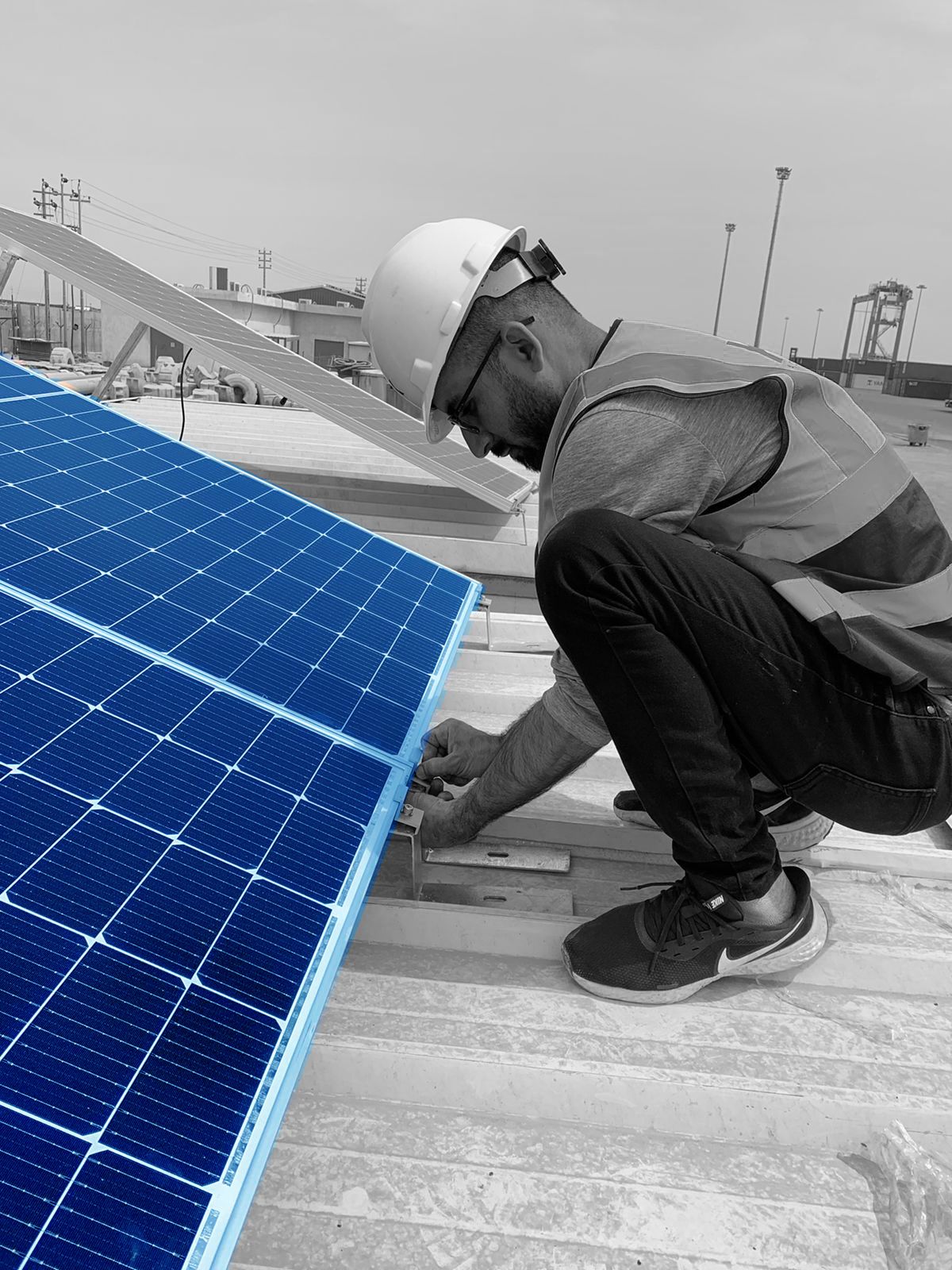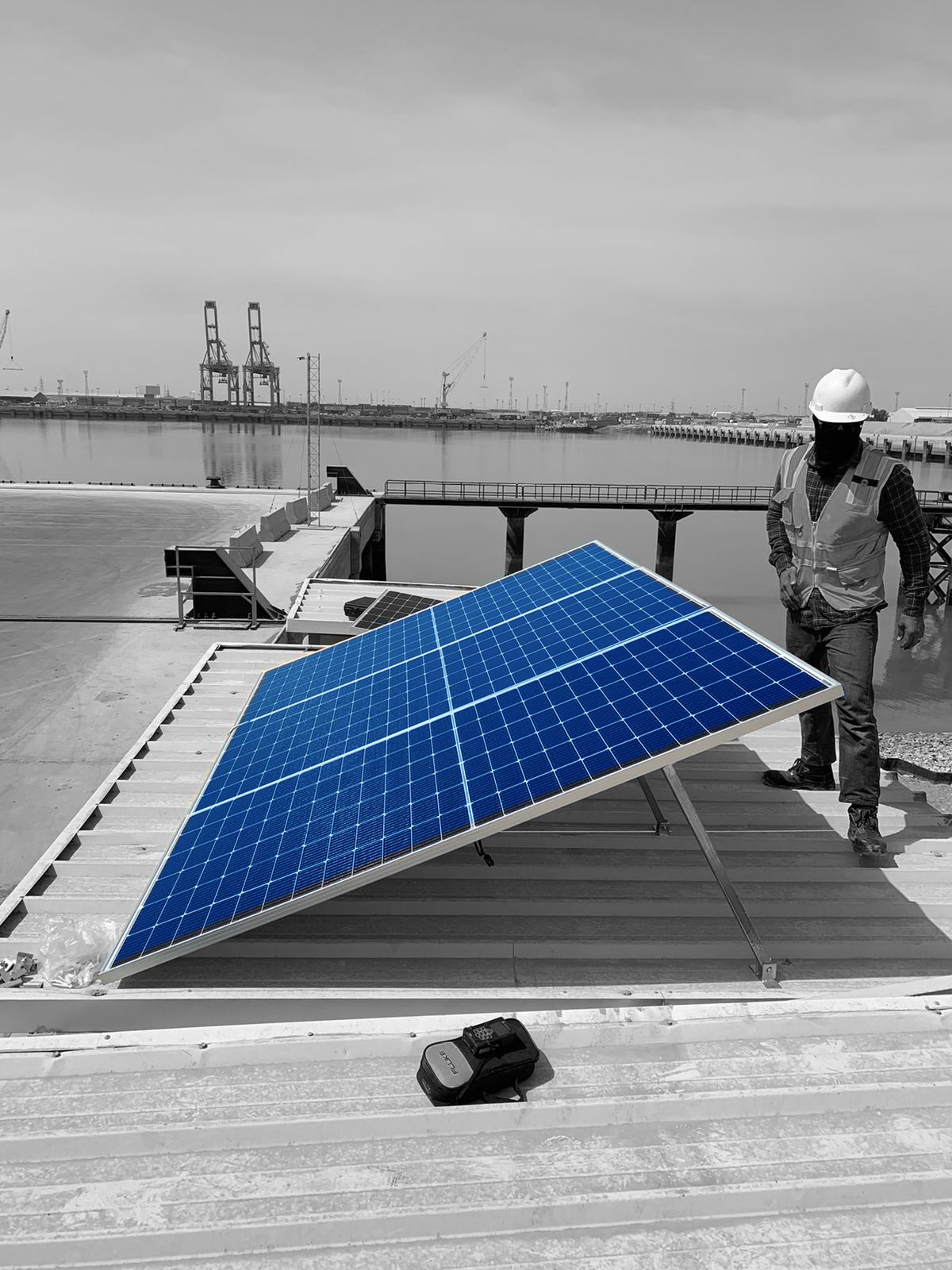 At a time when disasters and disruptions are becoming more common and catastrophic, Global Communities, together with our local partners, equips communities with the training, tools and resources they need to recover from crises and build long-term resilience in the face of constant change.
From prevention and adaptation to positive transformation, we focus on solutions that center local voices and expand opportunities for growth, leadership and advancement.