Adapting Aid to Address the Climate Crisis in Ethiopia
The Horn of Africa is experiencing one of the longest droughts on record. Global Communities is working at the intersection of sustainable development, humanitarian assistance and peacebuilding to build long-term resilience in the face of constant change.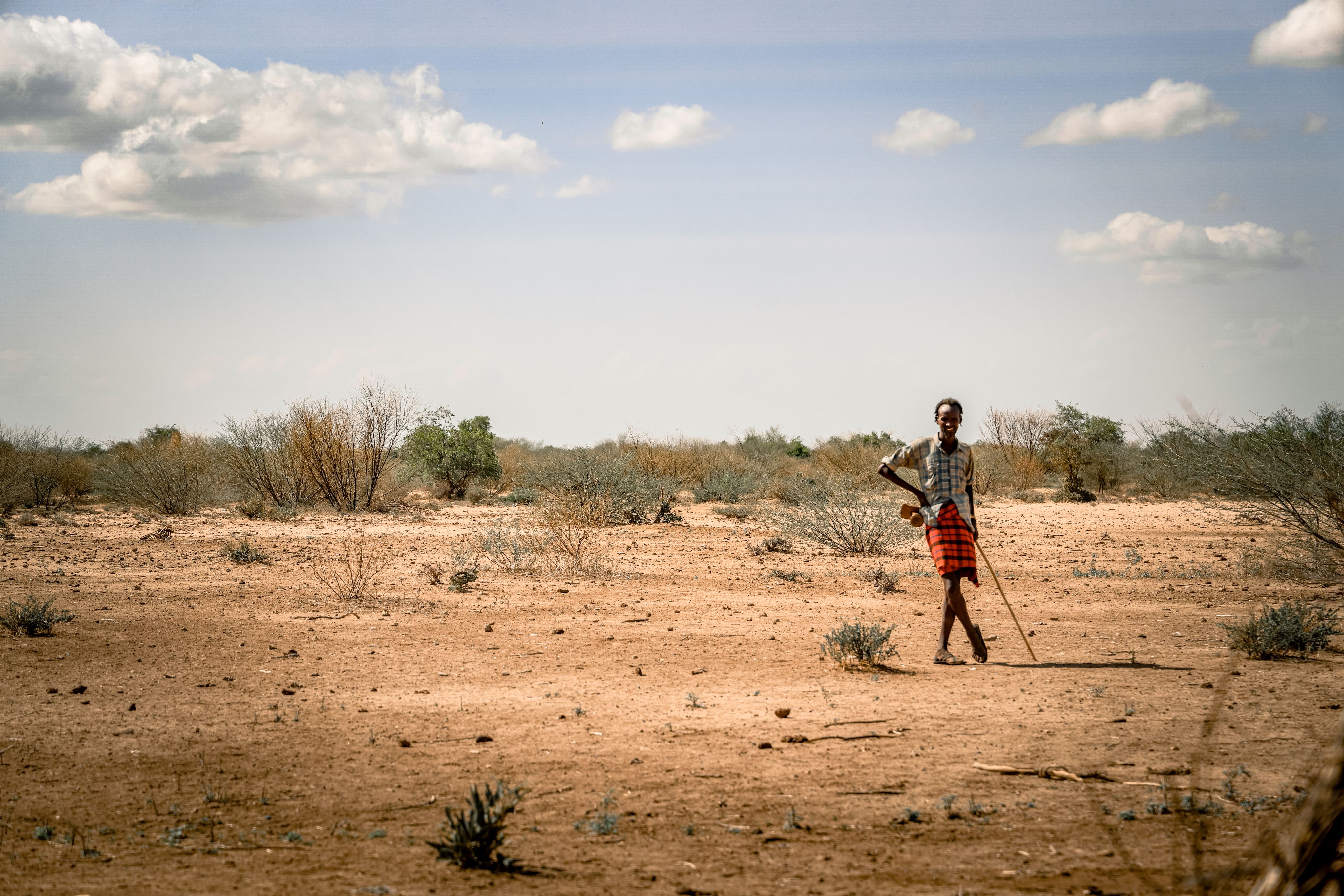 Upon arriving in Jinka, a bustling market town in the South Omo zone of Ethiopia, one might be surprised to see long stretches of green grassland surrounding the airport and city. But drive just two hours south toward the border of Kenya and the lush pasture gives way to a harsh, cracked and arid landscape that only becomes more hostile every day.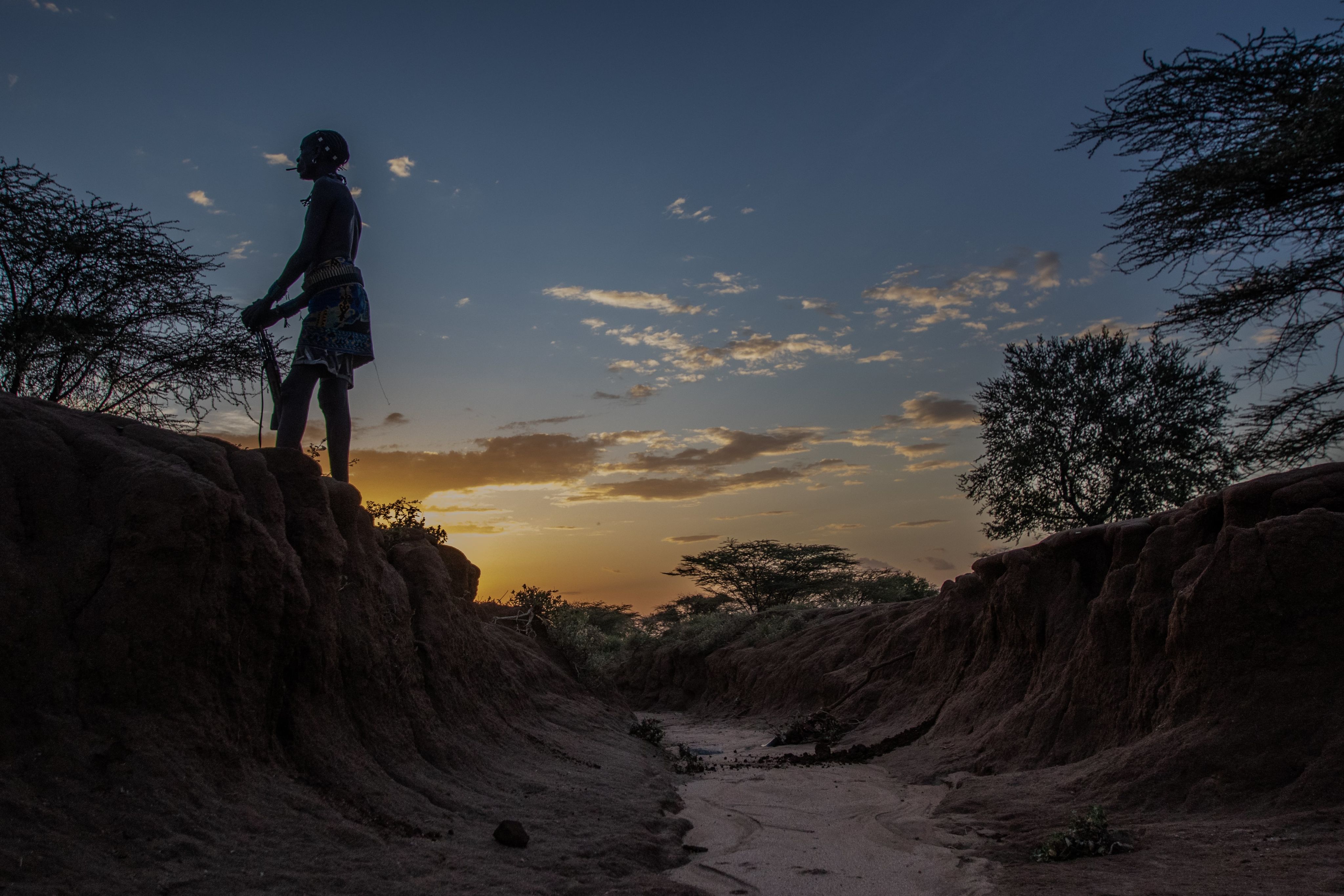 The Horn of Africa is in the midst of one of the longest droughts on record, creating a compounding food crisis for individuals whose livelihoods depend on crops and rangelands to feed their families and livestock. Today, as many as 25 million people are at risk of hunger and disease. Ethiopia is facing a greater frequency and intensity of disasters due to long-term environmental degradation and shifting global weather patterns, which are continually aggravated by the effects of climate change.
"It pains me to be the bearer of bad news. In Ethiopia, Kenya, and Somalia, we are on the brink of an unprecedented humanitarian catastrophe."
– Guleid Artan, Director of the Intergovernmental Authority on Development
World Meteorological Organization's Climate Center for East Africa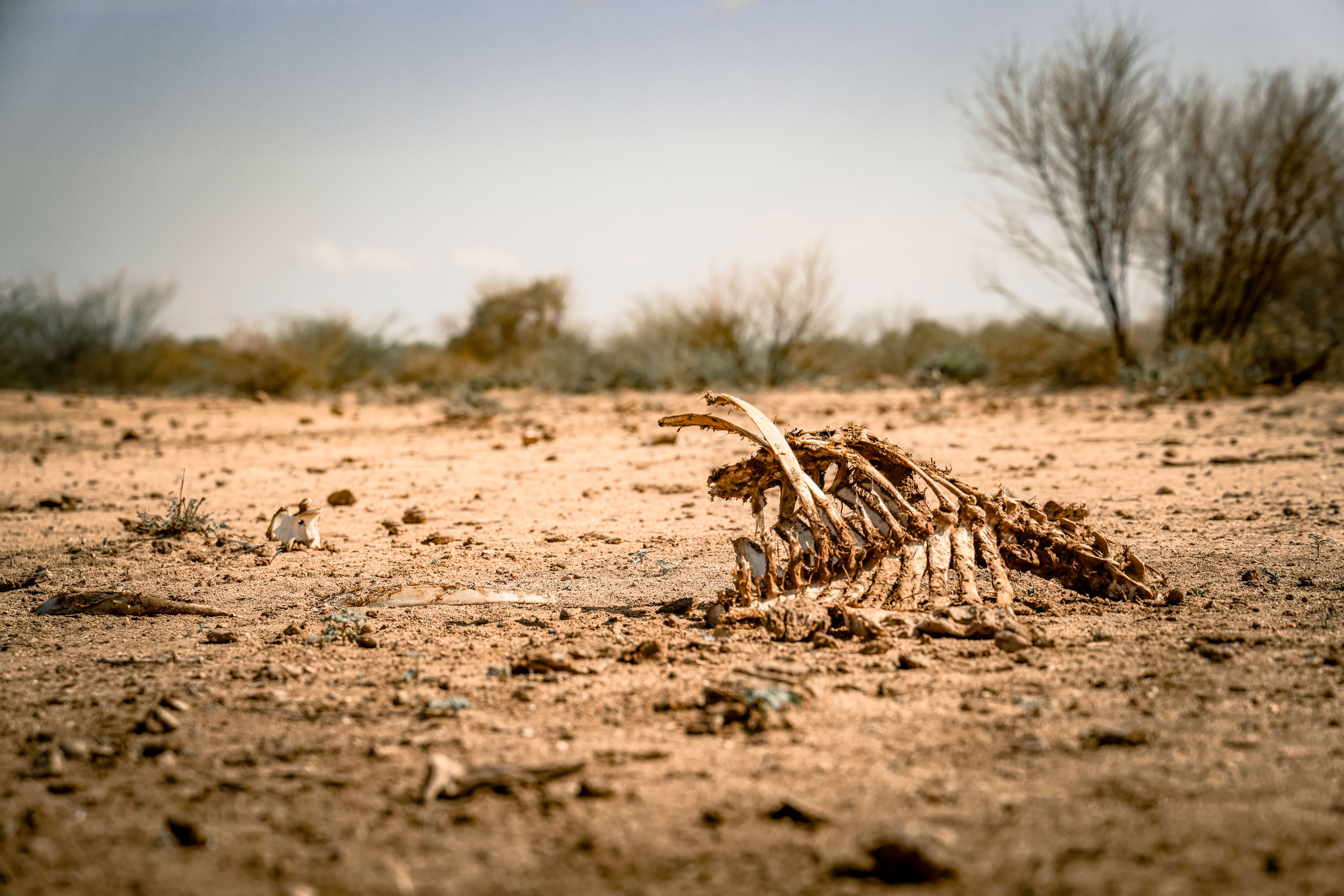 Coming off five consecutive failed rainy seasons, Ethiopia and its neighboring countries are bracing for yet another period without the globe's most precious resource: water.
For pastoralists in South Oromia, who migrate their animal herds in search of fresh grass and water, severely dry weather patterns have upended normal pasture growth patterns and led to substantially increased costs of scouting for grasslands and supplemental feed when no grazeable land can be found. Hundreds of thousands of livestock have died from lack of food and water, leaving communities food insecure, malnourished and vulnerable.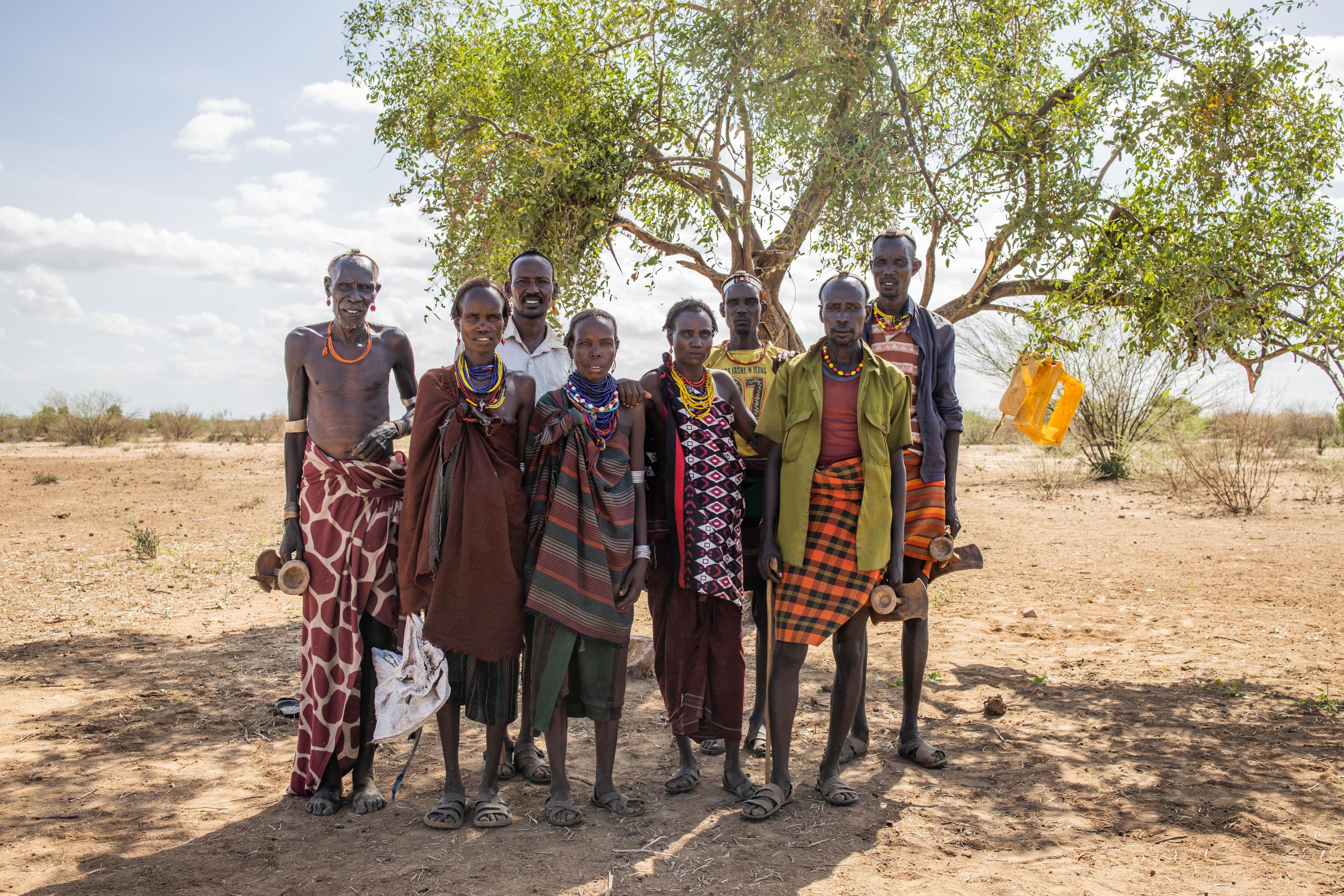 "The drought impact is expanding, increasing the number of people to be assisted and livestock to be supported. At present and since late 2021, 4 million livestock have perished, and more than 30 million livestock are emaciated and at risk."
– Statistic credit: UNOCHA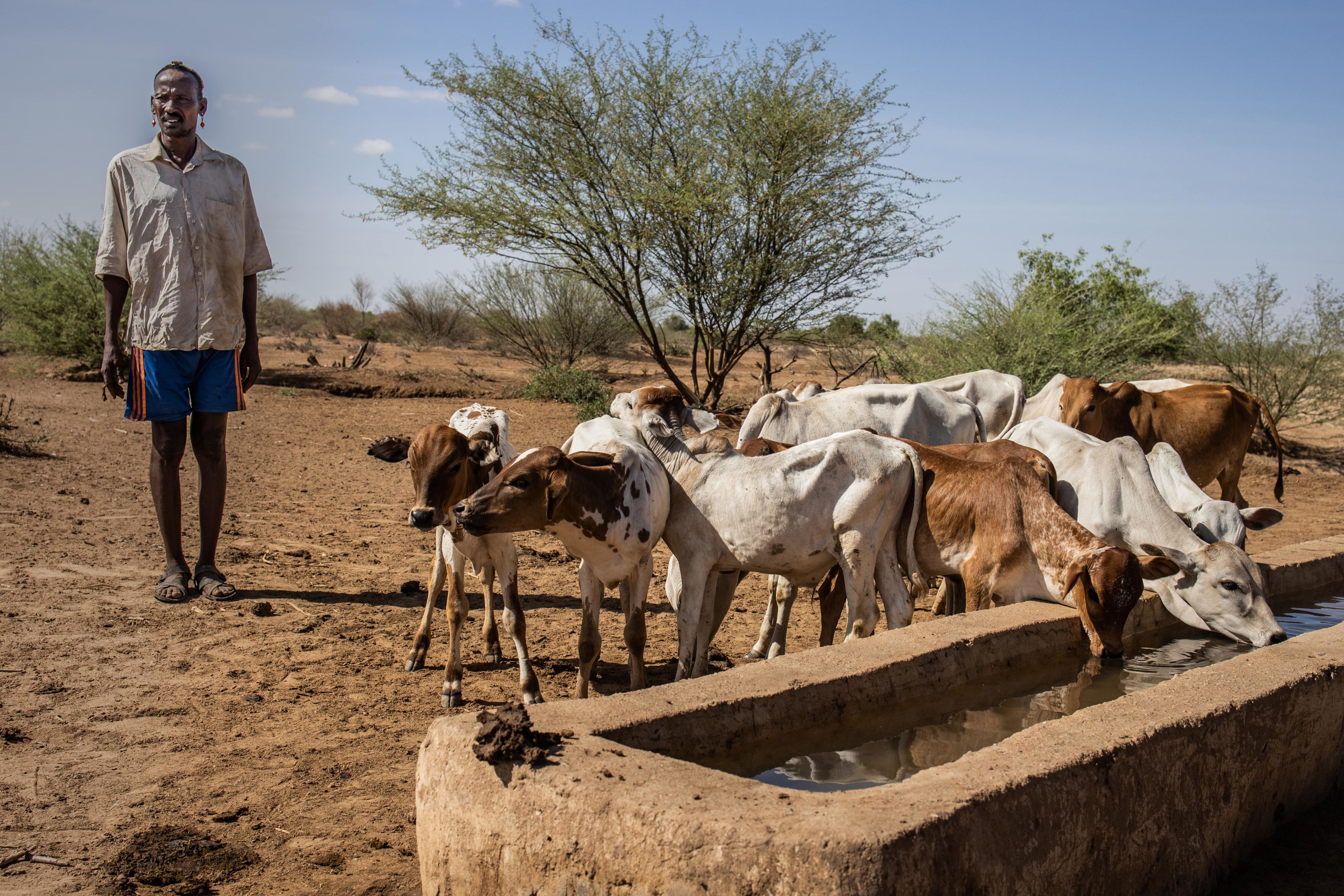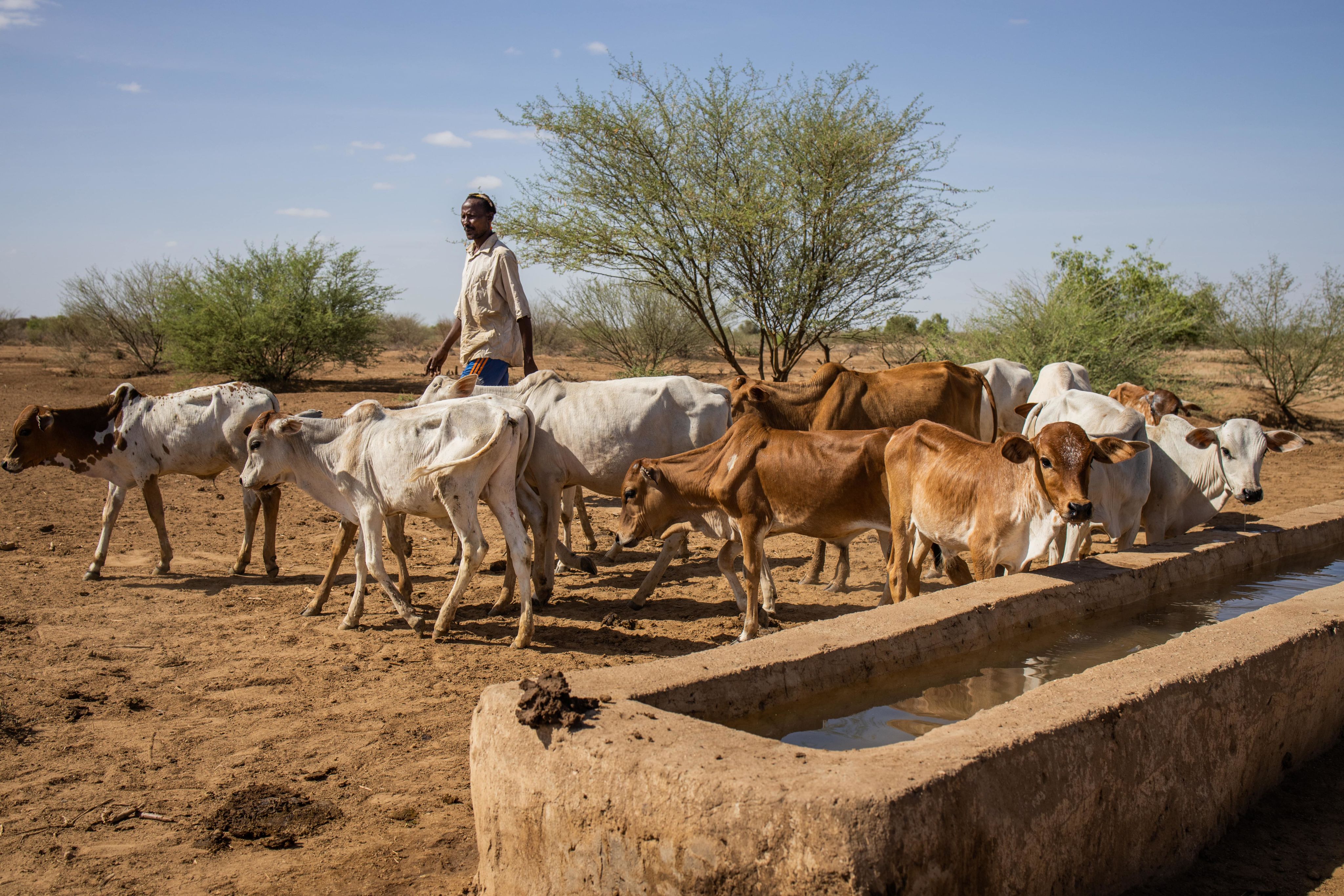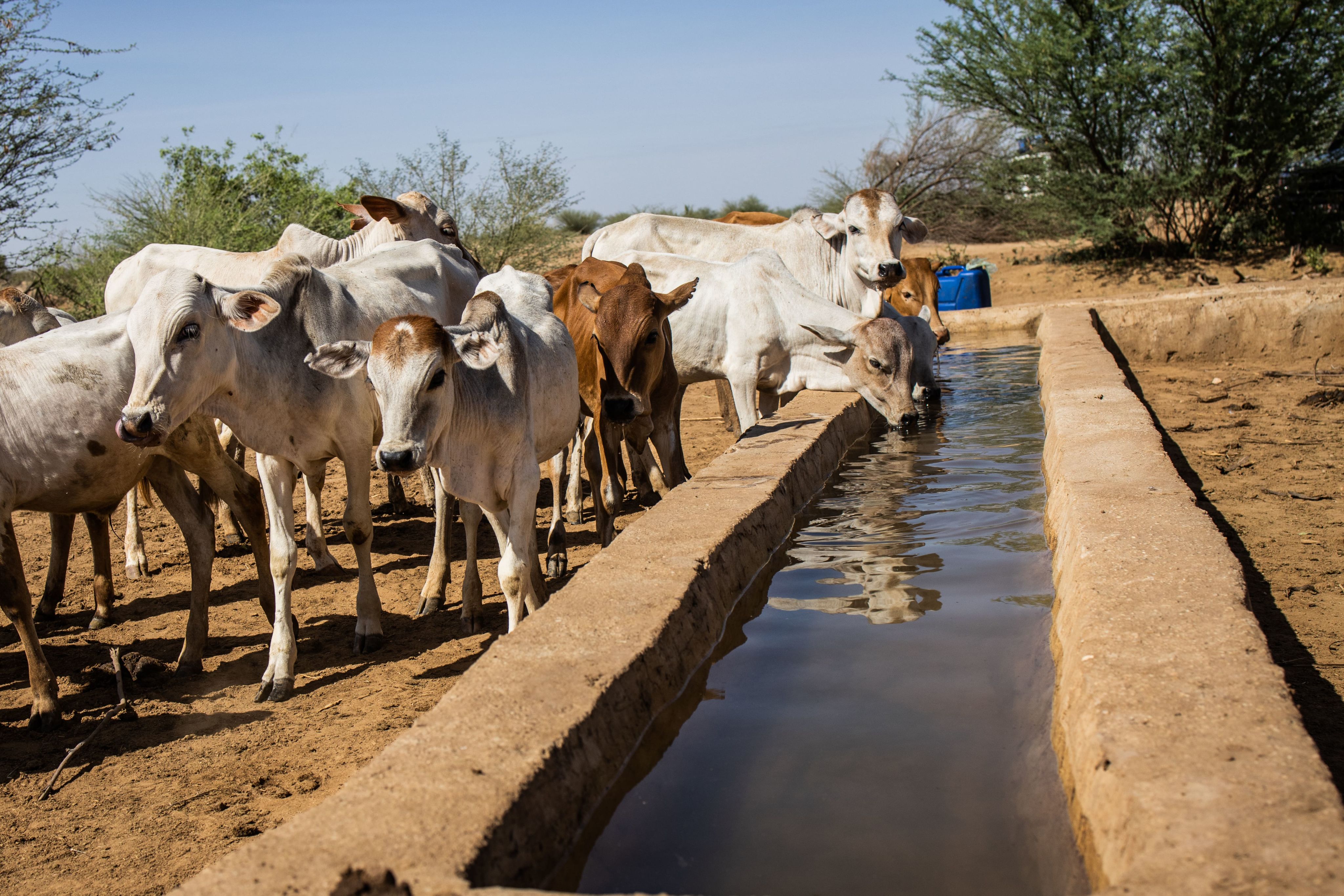 Over the past several decades, conflicts and other crises have become more and more protracted, and the increasing impact of climate change has threatened shared resources, decimated livelihoods and intensified inequalities. Crises are layered on top of one another, and contexts are increasingly fragile.
There are immediate and potentially life-threatening needs to meet, but lasting solutions are also necessary to address the root causes giving rise to those needs.
In 2019, there were over one billion people living in countries impacted by long-term humanitarian crises, including conflict, displacement and weather-related disasters.
Development and peacebuilding organizations agree — it is essential for humanitarian and development actions to converge around ways to prevent, prepare for and respond to crises, especially for the most vulnerable and at-risk populations.
Partners and funding agencies like the United States Agency for International Development (USAID) have long-recognized the value in capitalizing on collaboration and complementary approaches at the intersection of humanitarian assistance, development and peacebuilding to strengthen capacities, address unmet short- and long-term needs and achieve enduring sustainability.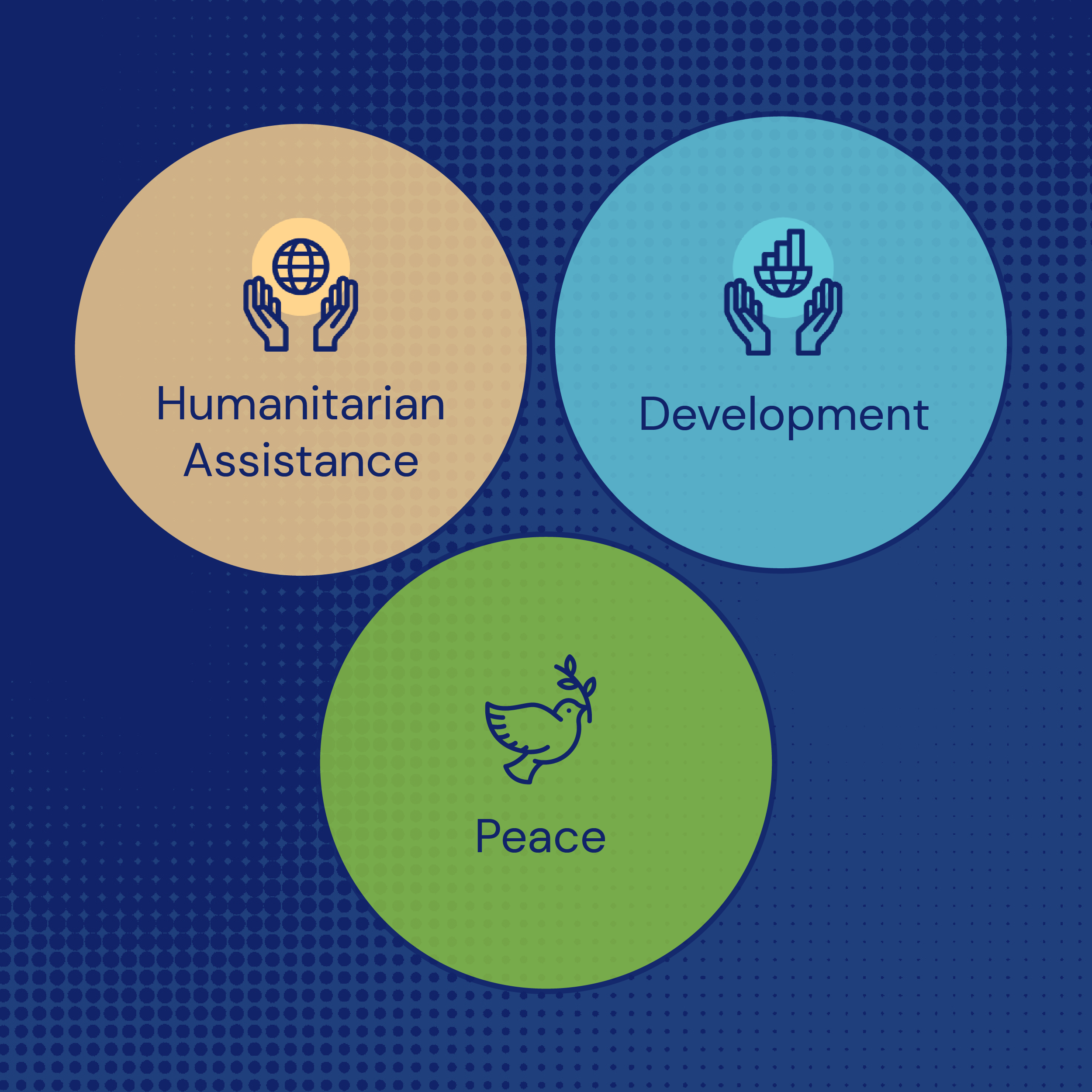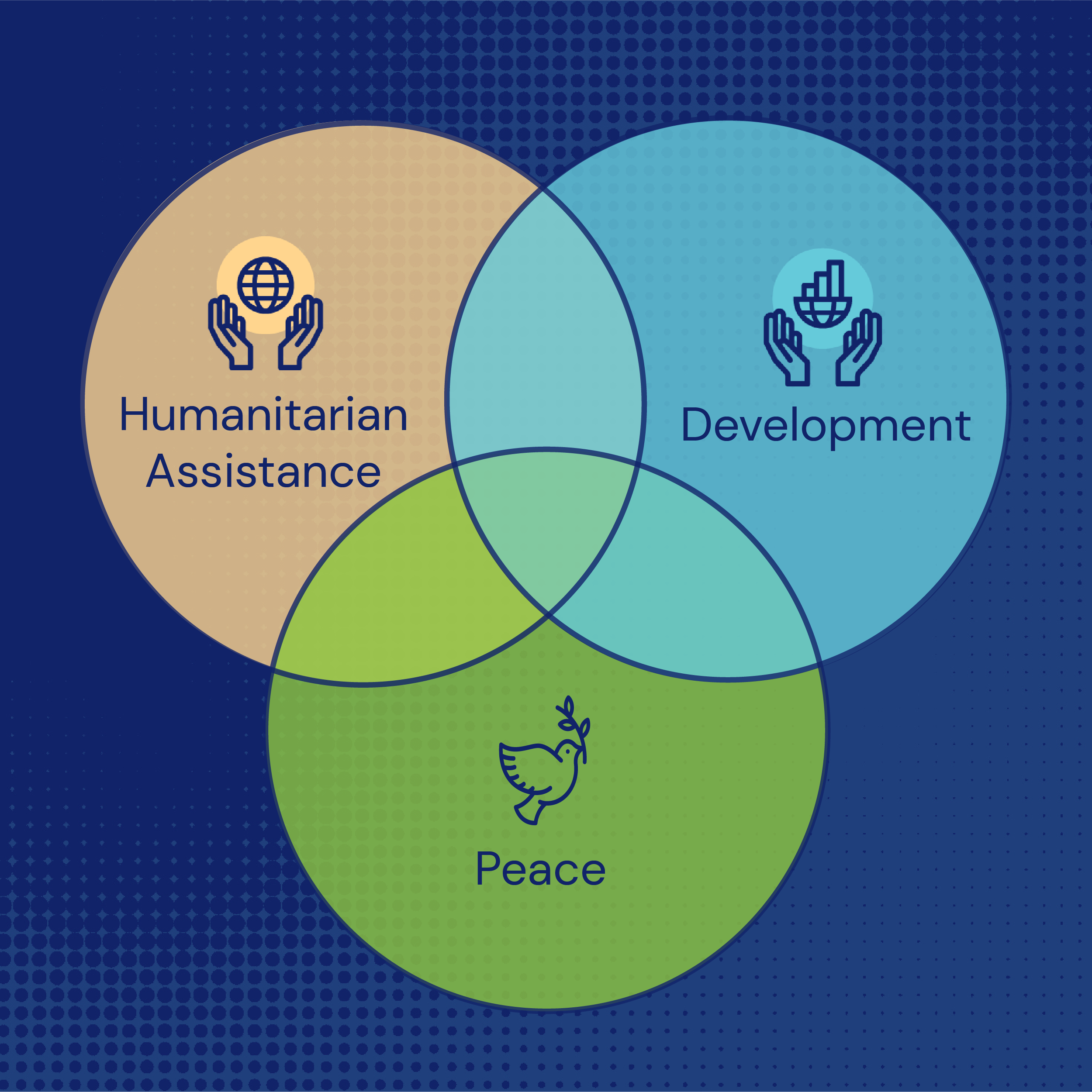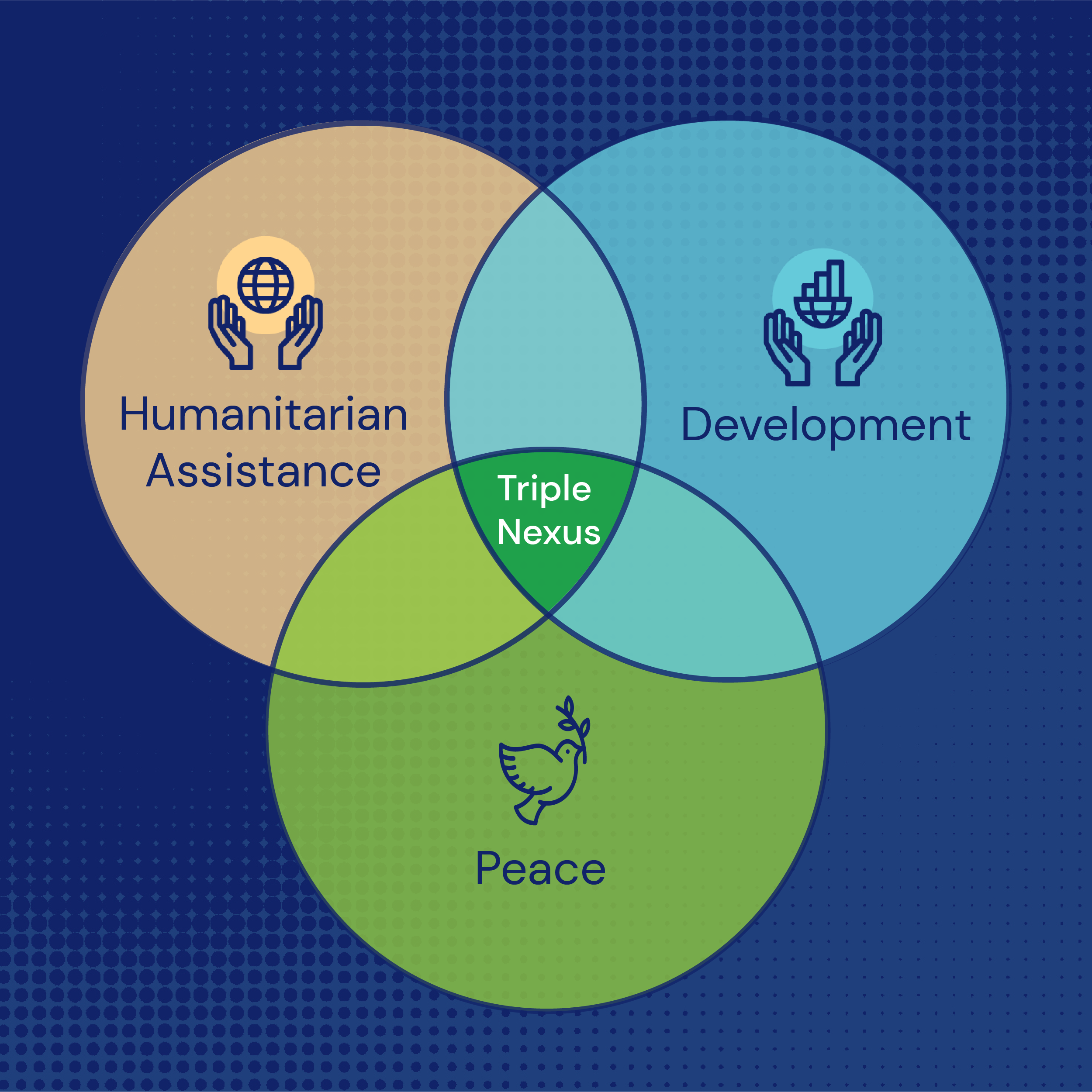 What is the Triple Nexus?
Critical linkages exist between development, humanitarian assistance and peacebuilding. There is not only a need but a demand for cross-sectoral collaboration, coordination and expertise to reach sustainable development goals and build resilience in tenuous and ever-changing contexts. The triple nexus approach applied by Global Communities addresses the immediate impact of shocks and stressors, long-term drivers of crisis and fragility, and peace aspects to reduce individual and community risks and vulnerabilities.
The humanitarian-development process is not linear, and the delivery of lifesaving aid must account for the fact that communities do not transition from crisis to resilience but may exist simultaneously in each state or interchange from one to the other. This is where the nexus takes shape.
This is where the nexus takes shape.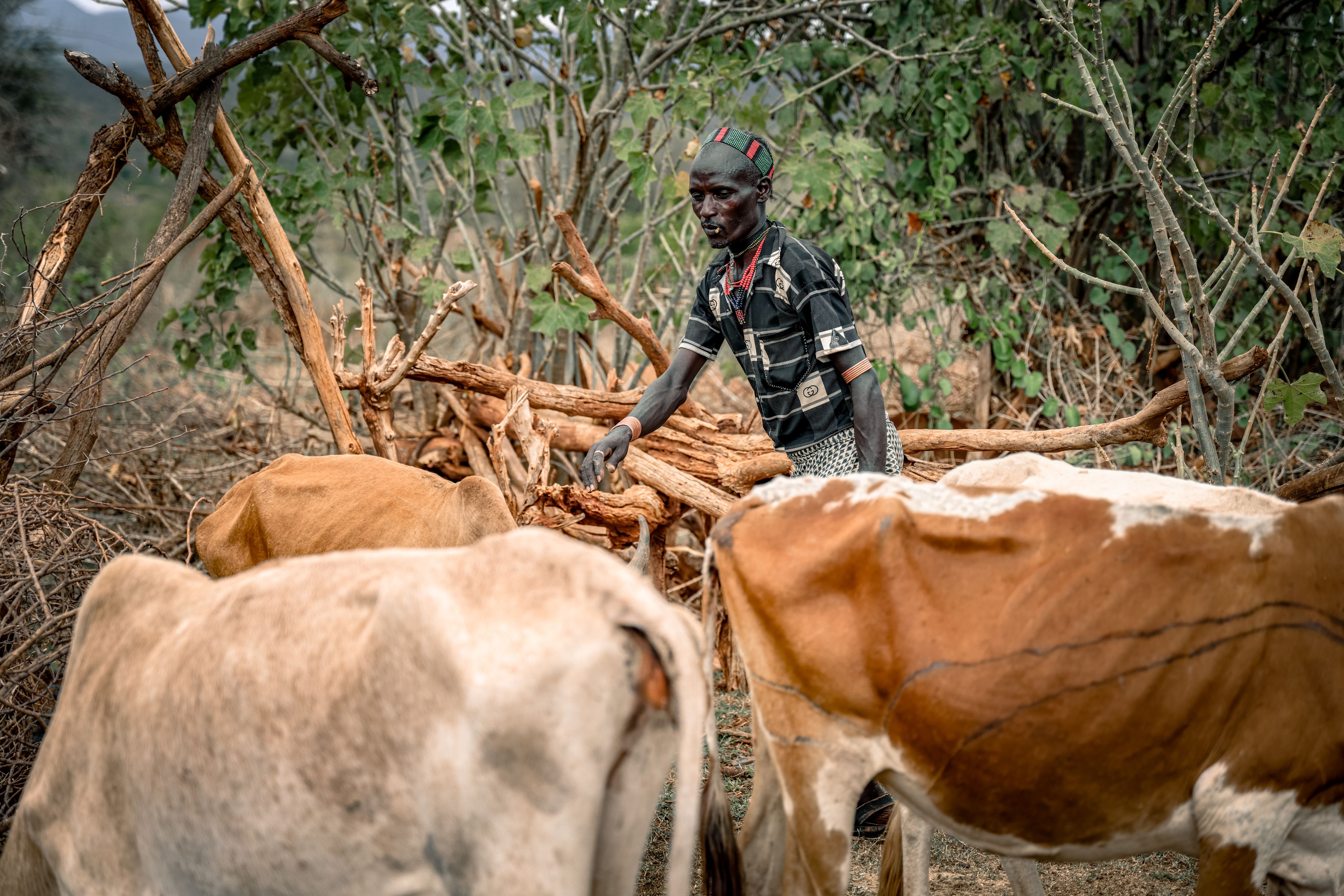 Context-Specific
Programming at the nexus is context-specific. Do-no-harm and conflict-sensitive principles are the foundation of this approach and are applied throughout the design, planning and implementation processes. As an organization committed to saving lives, advancing equity and ensuring strong futures for all, humanity is central to Global Communities' comprehensive response to crisis.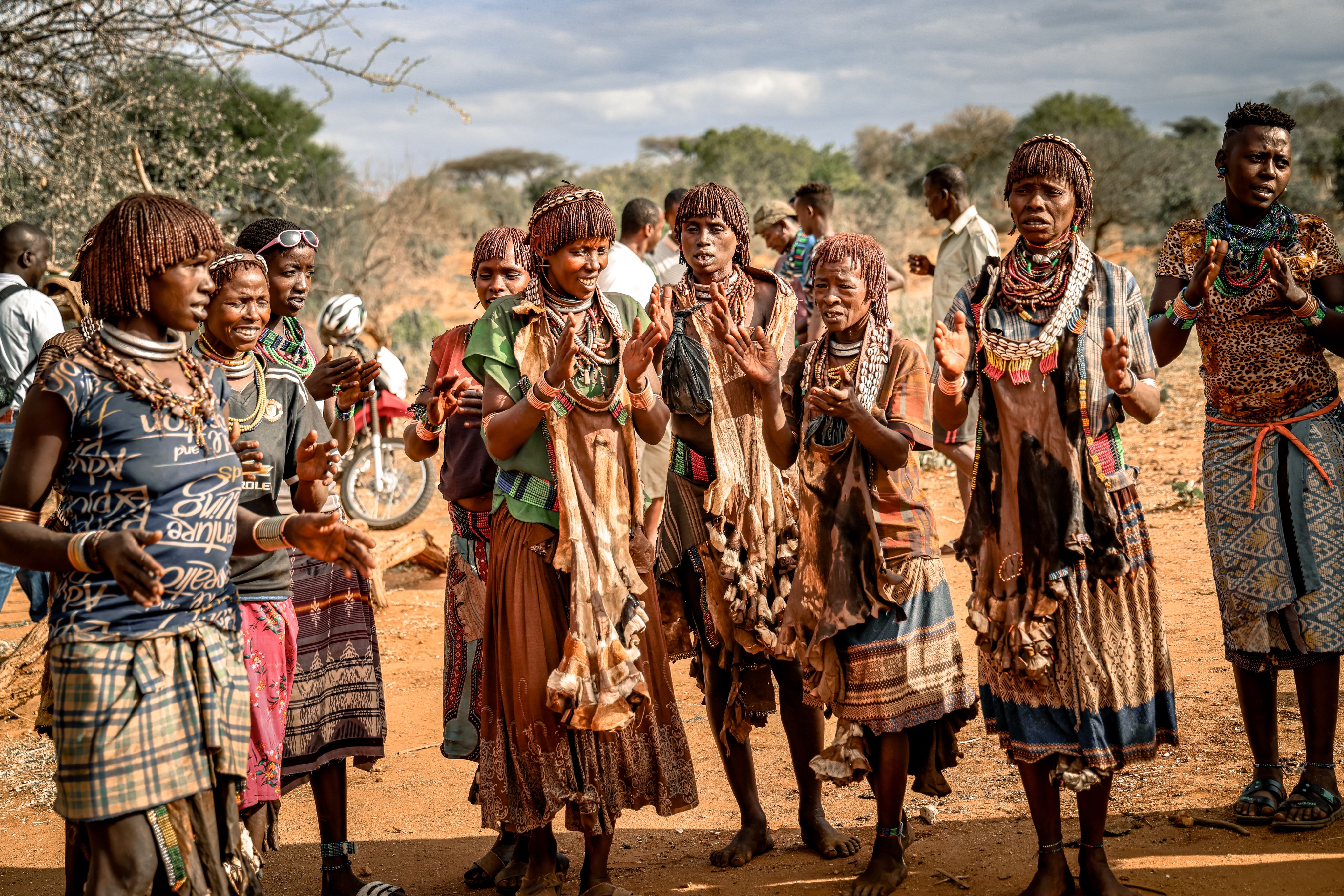 Shock-Responsive
The triple nexus approach promotes shock-responsive programming and data-driven adaptive management. The world is unpredictable and planning for a high degree of flexibility allows projects to modify plans quickly, eliminate ineffective strategies and apply new methodologies for greater impact.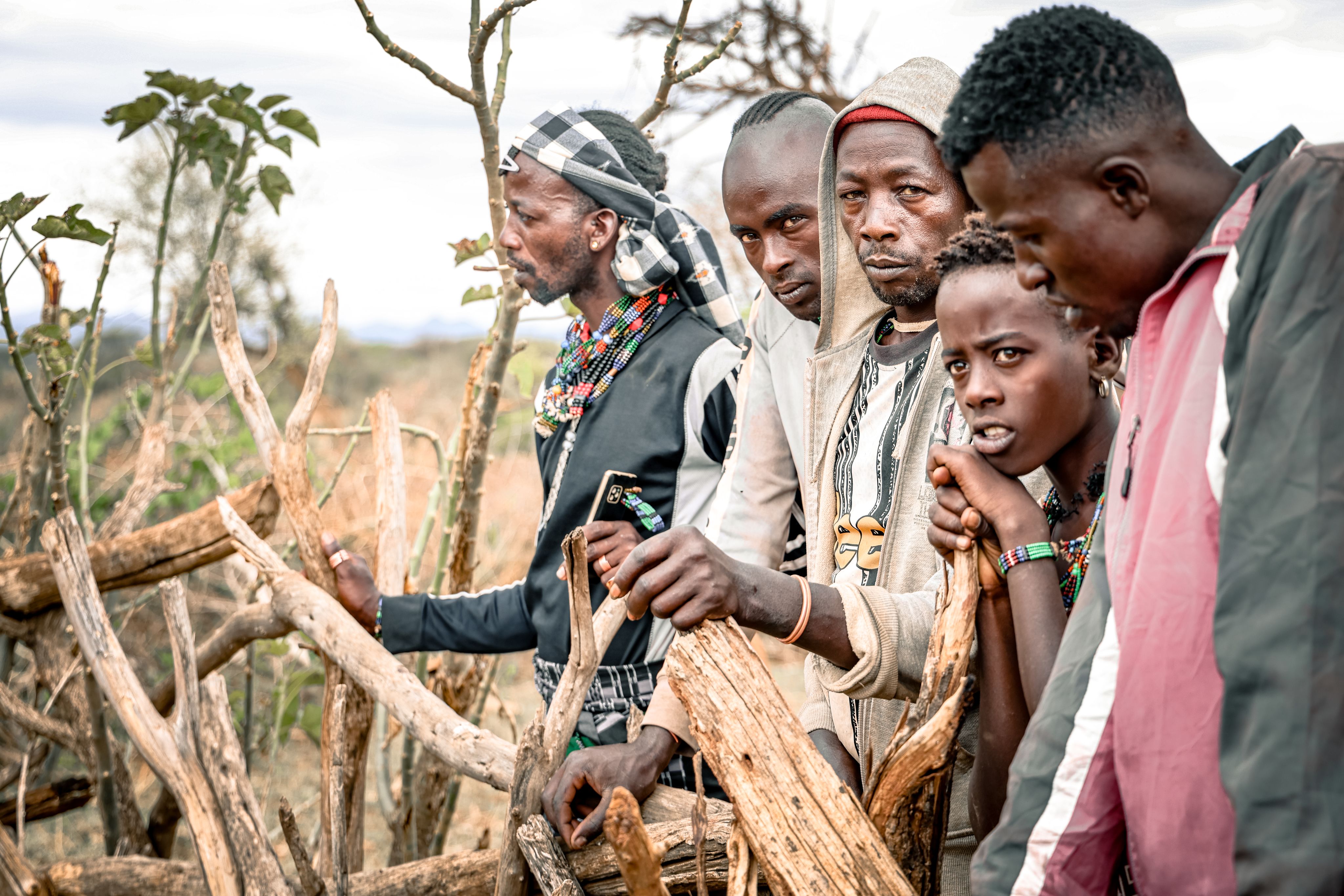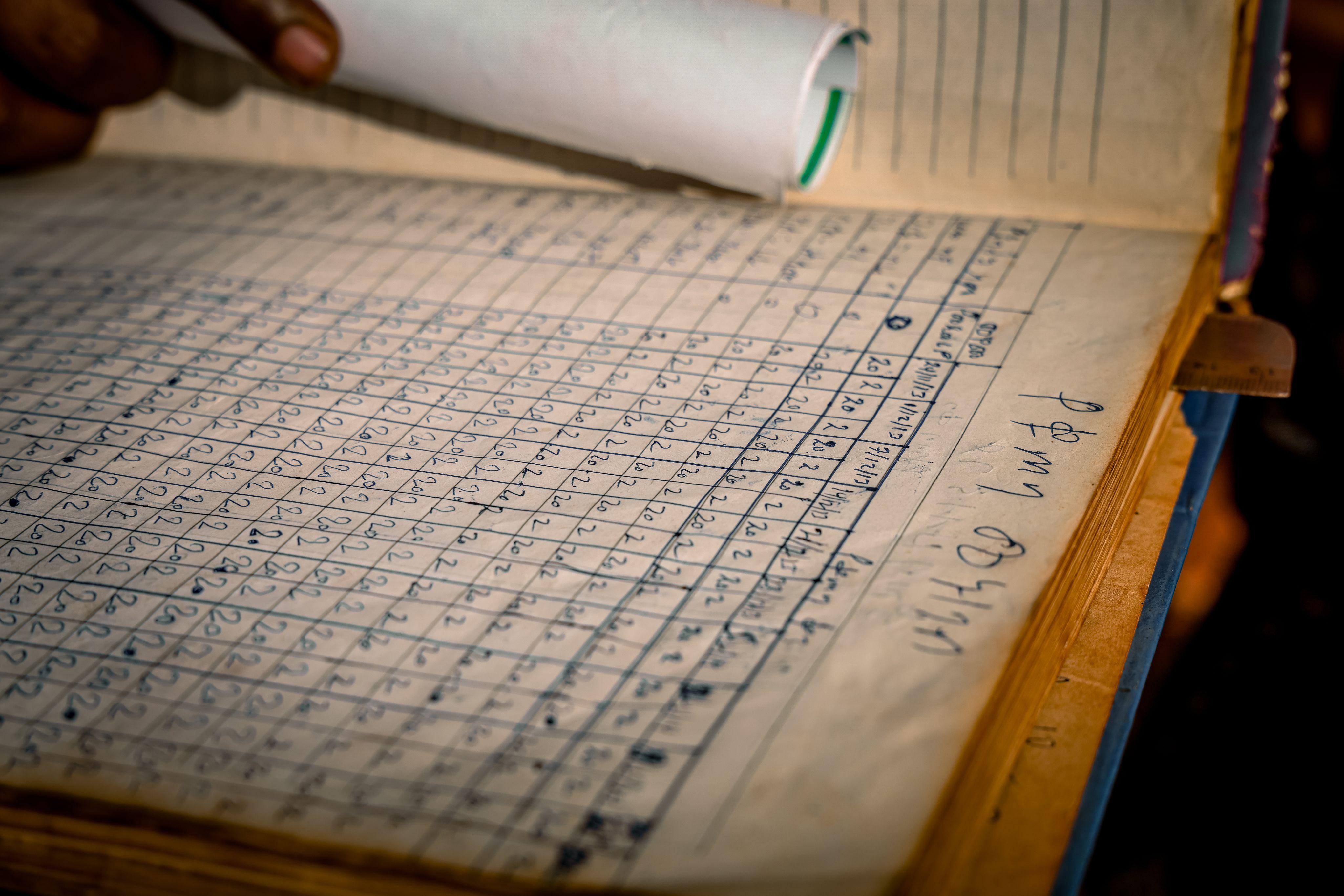 Accountable
Nexus activities are accountable to program participants and incorporate local actors to build organizational understanding of conflict drivers and ensure locally-rooted solutions strengthen resilience. Global Communities leverages the strengths of each pillar of the nexus in coordination with partners and communities to mitigate social, cultural and physical violence with conflict-sensitive interventions.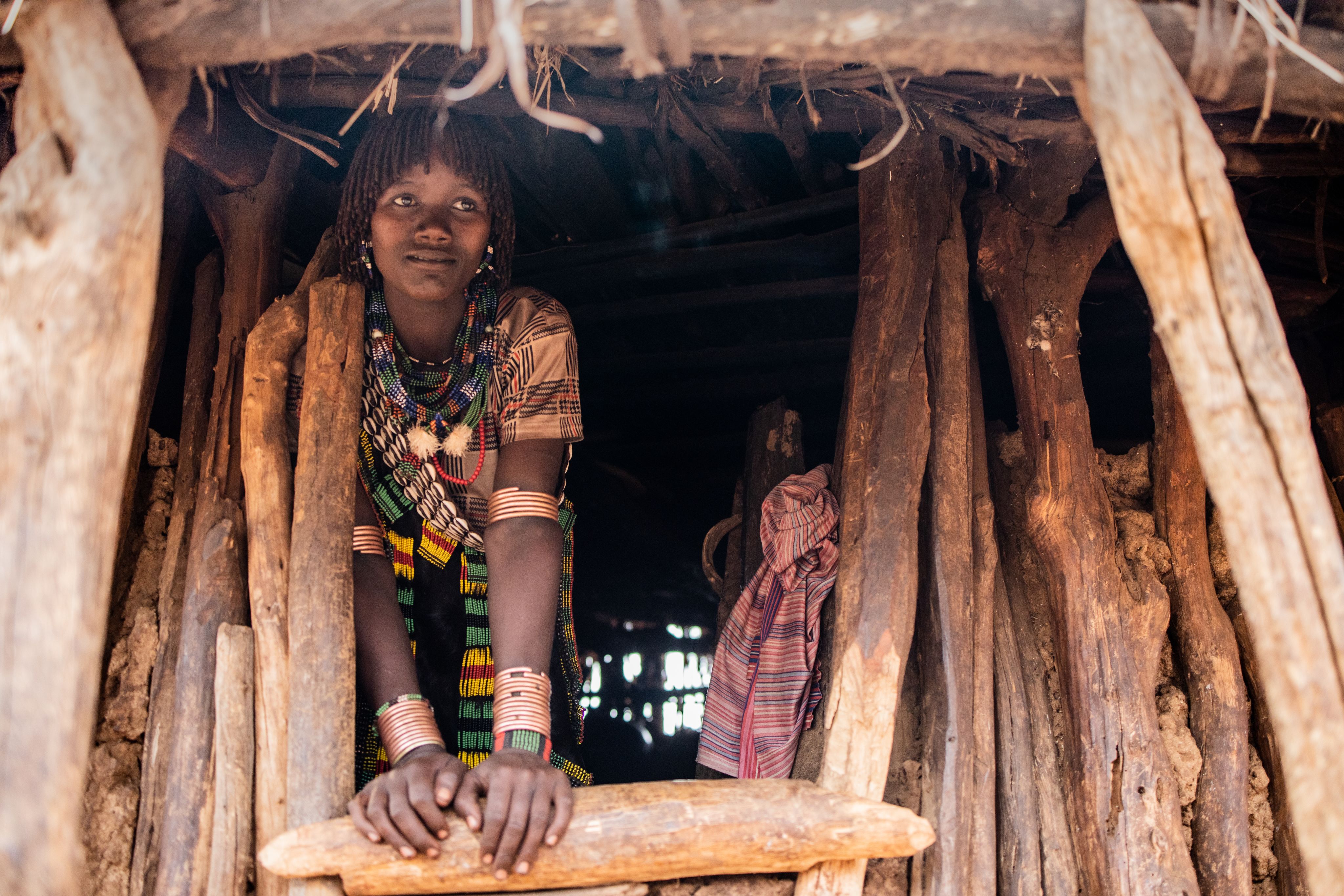 Utilizing the technical expertise from humanitarian assistance, food security, livelihoods and economic development, local governance, participatory community development, positive youth development and financial inclusion programming ensures that organizational nexus strategies disrupt siloed efforts and emphasize a holistic and sustainable journey towards resilience.
Responding to Fragile Contexts in Ethiopia with Nexus Programming
Pastoralism is a livelihood system and way of life for millions of people in Ethiopia, constituting an estimated 14% to 18% of the country's population. Being a pastoralist in the lowlands of this country is increasingly challenging as environmental and health shocks grow more severe, rangeland conditions deteriorate, the population swells and conflict risks increase. As a result, the raising and selling of livestock, the associated income from those efforts, and food security in the region is diminishing. Life is getting harder for those who continue to live as pastoralists, while people transitioning to new livelihoods face numerous structural barriers.
Across the region, thousands of years of productive and sustainable pastoral ecosystems have been disrupted by inadequate policies that have undermined customary grazing and limited critical pastoral mobility. Emerging changes to the climate have altered or intensified drought and rainfall patterns across pastoral landscapes and opportunities to understand and leverage market forces in ways that reinforce this significant but informal livelihood system have been neglected. Ongoing conflict between bordering ethnic groups and border instability has also hindered resilience building opportunities.
Since 2005, Global Communities has developed a strong reputation in Ethiopia for community-based, integrated programming to build resilience in the face of these challenges. As complexities and fragility grow in the country, it is critical that the organization aligns its programming to adequately respond using the three pillars of humanitarian assistance, sustainable development and peacebuilding.
With funding from USAID, in January 2020, Global Communities embarked on a five-year initiative to improve resilience to mitigate, adapt to and recover from climate and conflict-related shocks in some of Ethiopia's most vulnerable pastoral regions. Through the Resilience in Pastoral Areas South (RIPA South) project and its five components, Global Communities, in collaboration with implementing partners GOAL and iDE, is addressing many of the root causes of vulnerability for pastoral families with immediate support and layered programming to advance long-term development and conflict resolution.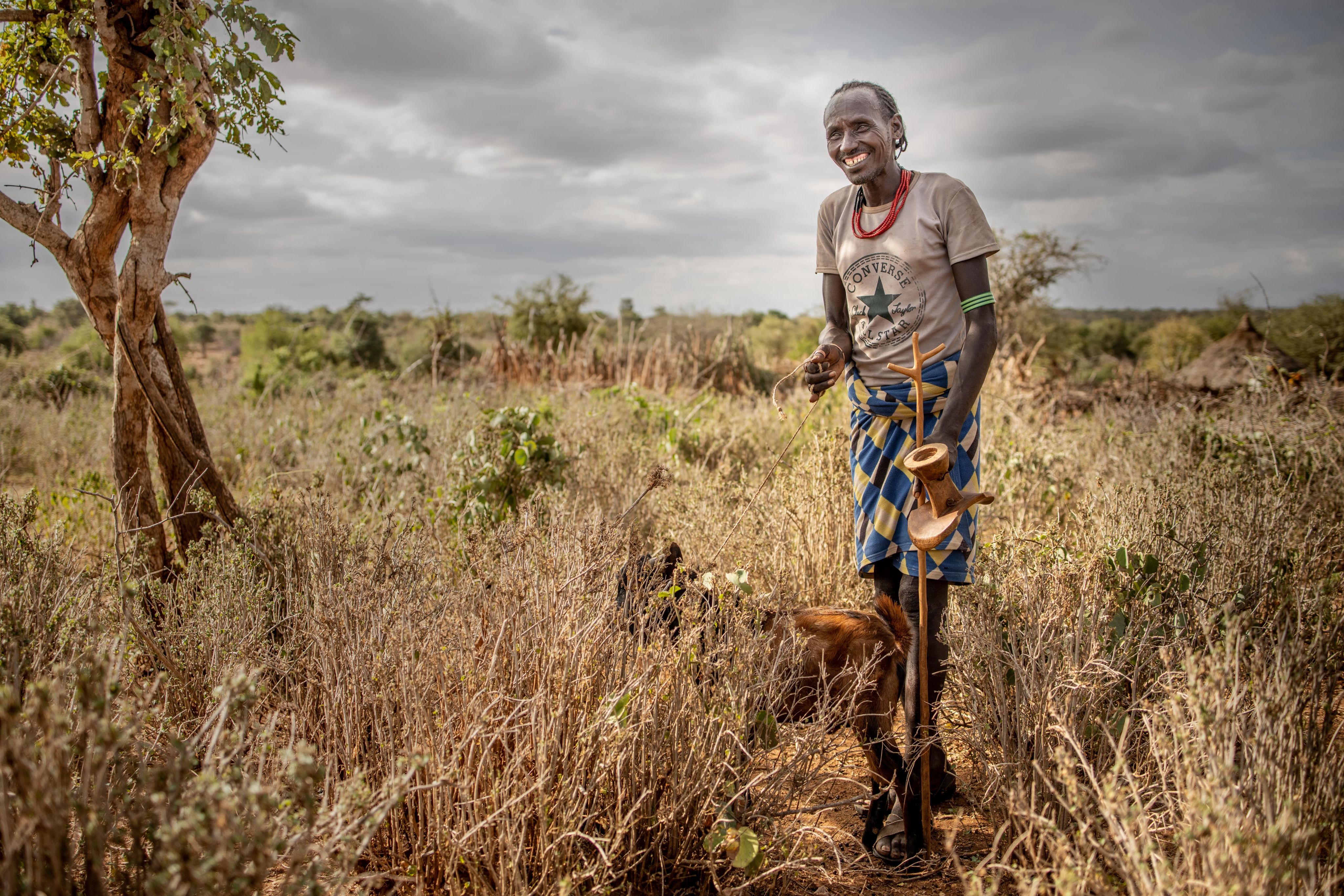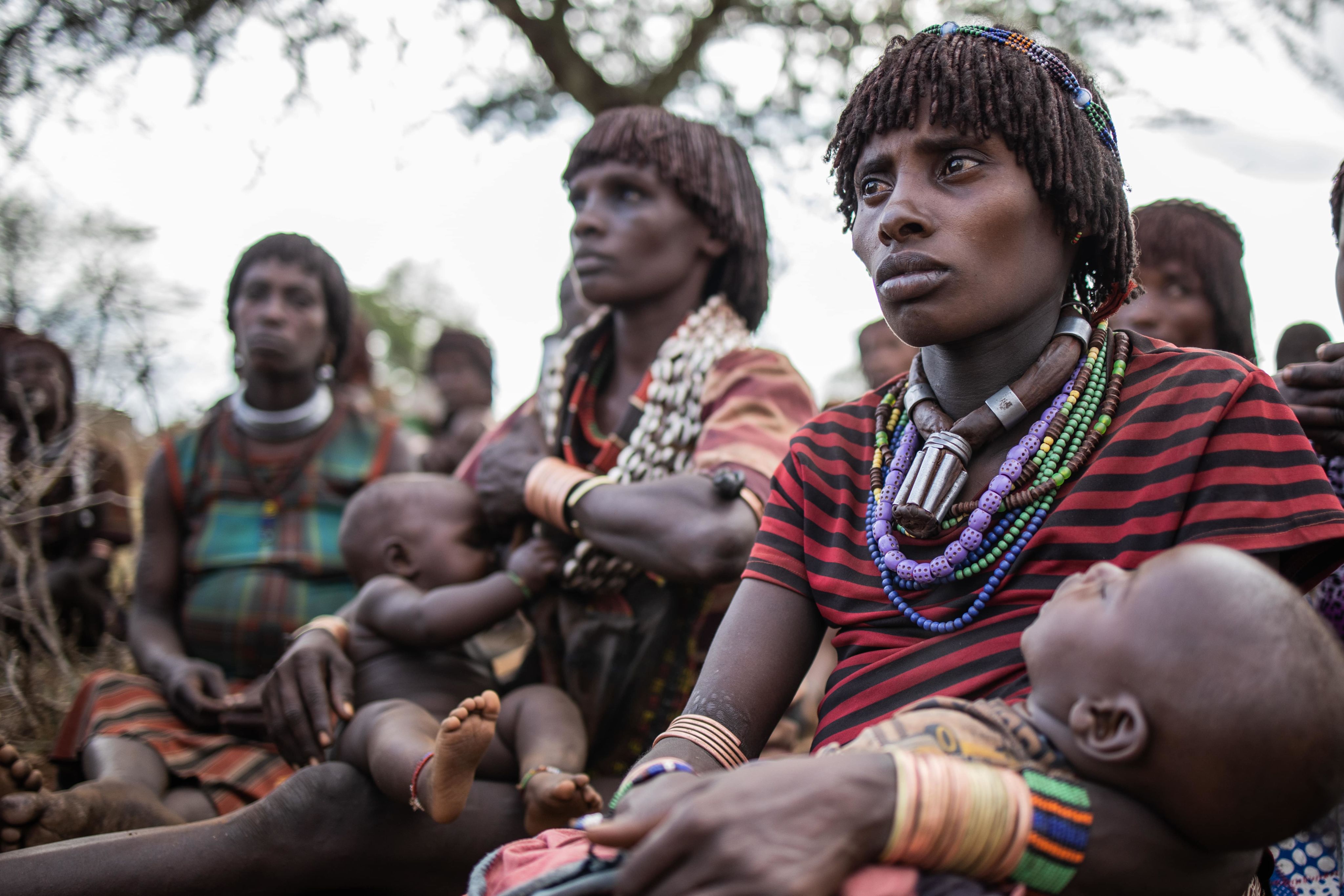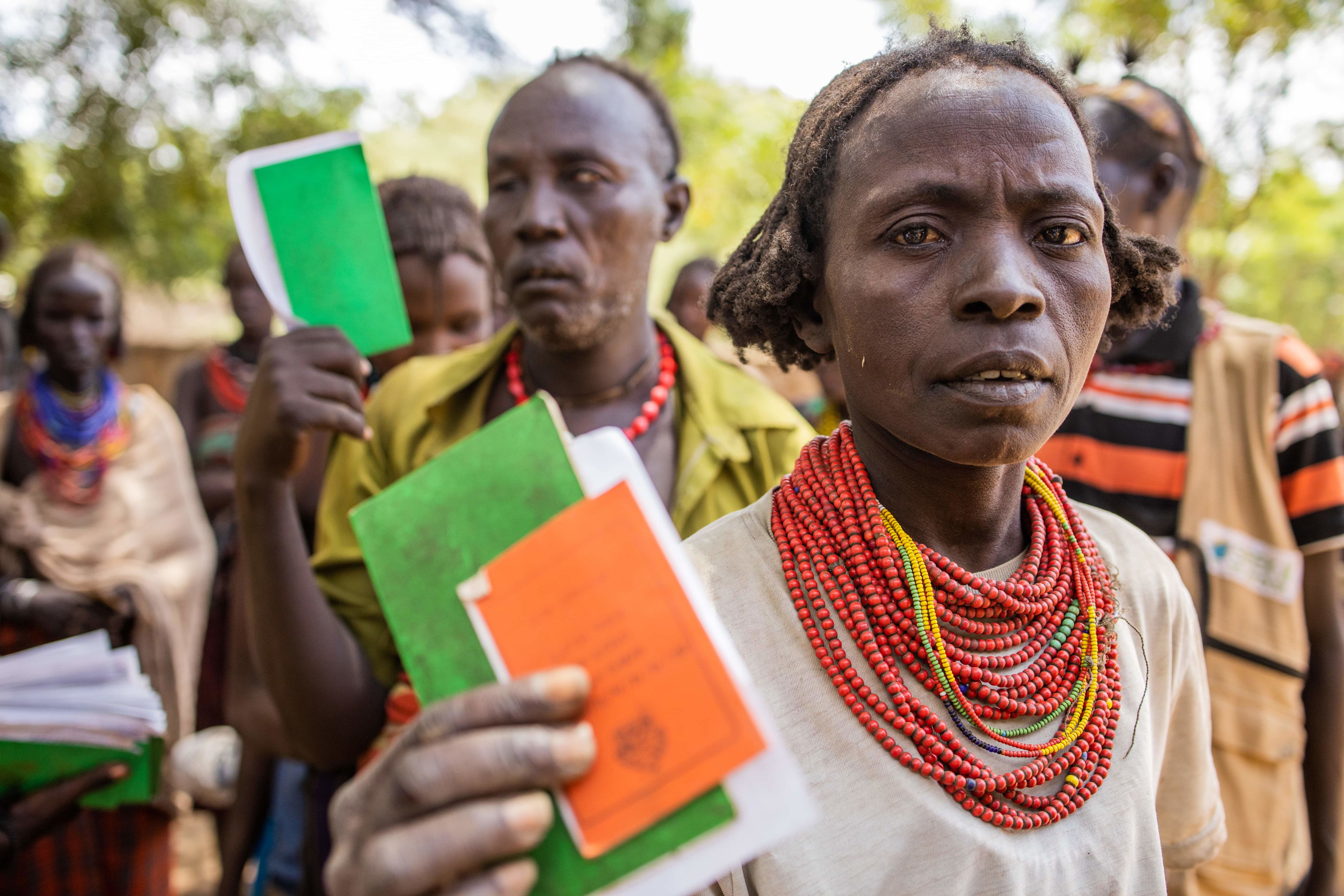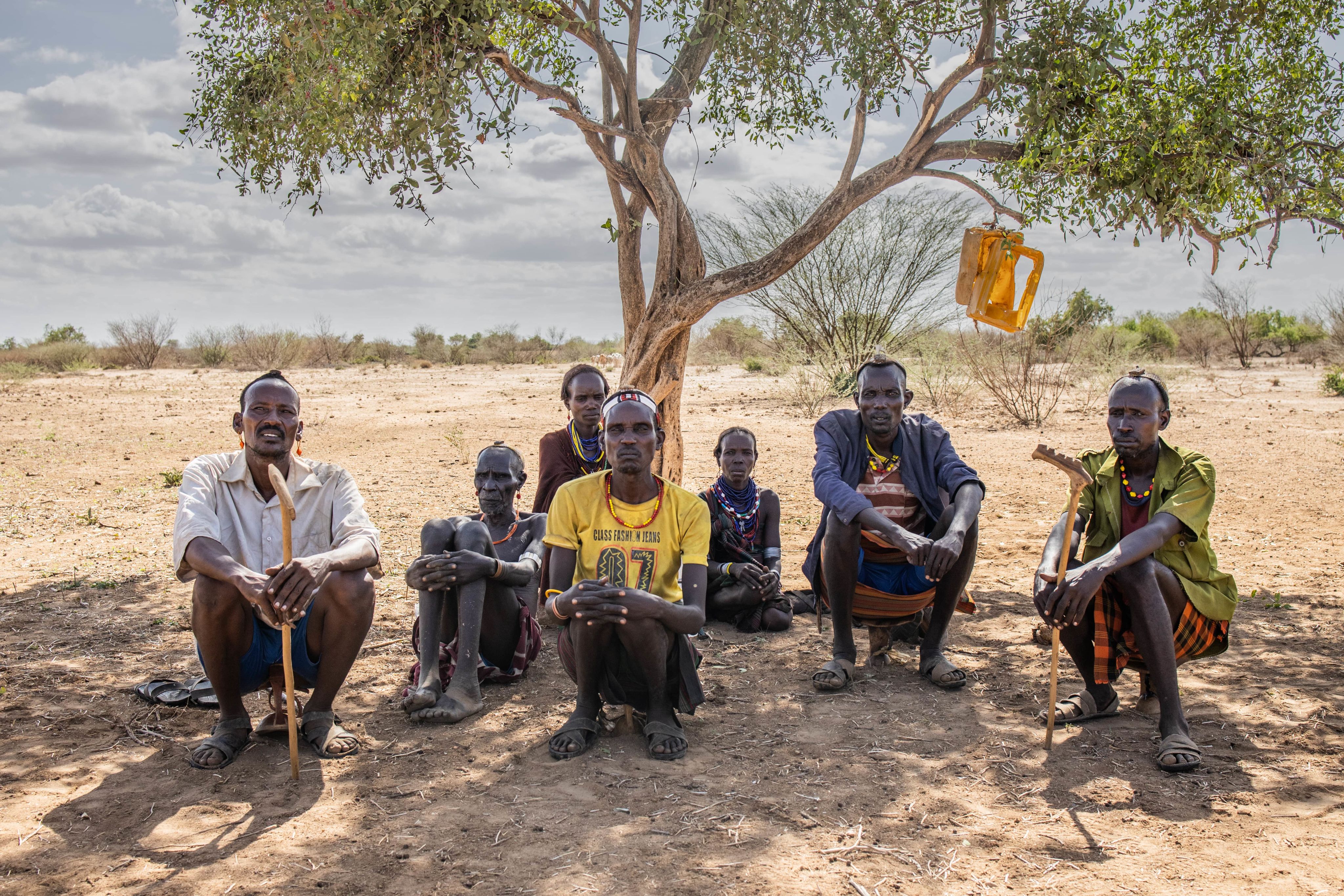 RIPA currently operates in five zones: Borena, Guji, South Omo, Dawa and Liben.
These regions are home to over 5 million people, 95% of whom live in rural communities.
Borena
Borena is one of the lowland areas of Ethiopia most impacted by drought. Livestock production is critical to the livelihoods of the individuals who call this zone home and pastoralism is core to their identity. Rainfall shortages have led to crop failure, fodder and feed scarcities and subsequently, chronic food insecurity. In September 2022, over 1,000 children in the Borena zone were treated for Severe Acute Malnutrition (SAM), a number that has tripled in just one year.
Guji
Guji is situated north of Borena and was established as its own zone in 2003. Humanitarian efforts in this zone have been impacted by conflict and in the last several years, transportation in some areas has been prohibited. Cholera, a diarrheal disease caused by contaminated food or water, has been on the rise in Guji and residents have been heavily impacted by the ongoing drought.
South Omo
South Omo lies along the border of Kenya and gets its name from the Omo River, which flows south into Lake Turkana. It is a sparsely populated region, mostly inhabited by pastoralists, but still very ethnically diverse. Resources are scarce, causing conflict and tension among communities.
Liben
Liben is one of the biggest zones in the southwest region of Ethiopia. Ill-defined borders and low resources have led to conflict among communities as grazing lands become scarcer with the drought. Conflict in Guji has displaced thousands of individuals into Liben, more than half of whom are women and children, and there is urgent need for food assistance and health interventions.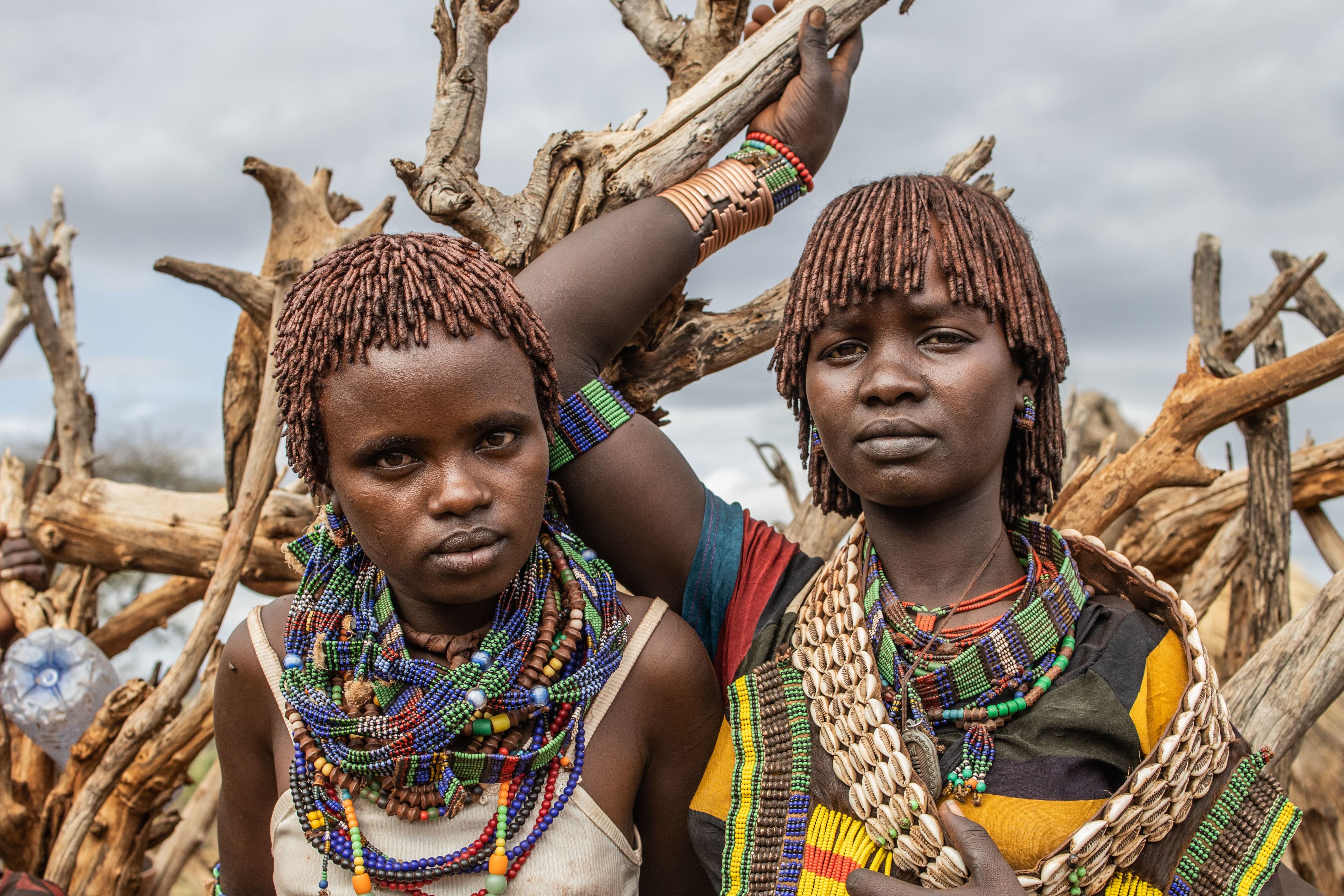 Resilience is built together - across organizations, within communities, alongside governments, but most importantly, in partnership with people.
Historically, development and humanitarian programs have been funded differently, and thus, implemented separately. During program development, USAID suggested a different approach for RIPA South.
An approach that, by design, created synergies between sustainable development and humanitarian assistance and allowed funds to be allocated in the event that a crisis impacted progress.
COMPONENT 1
Locally-Led, Vertically-Integrated
Disaster Risk Management Planning

Implementing strategic disaster risk management (DRM) and planning allows communities to more readily withstand and recover from unexpected natural and man-made disasters. RIPA South's approach supports zonal, woreda and kebele efforts to mitigate risks and address gaps in many ways, such as articulating the connection between natural resource management, livelihoods and risk management, improving access to formal and informal safety-nets, and strengthening representation and advocation for the unique needs of women, youth, people with disabilities and older adults.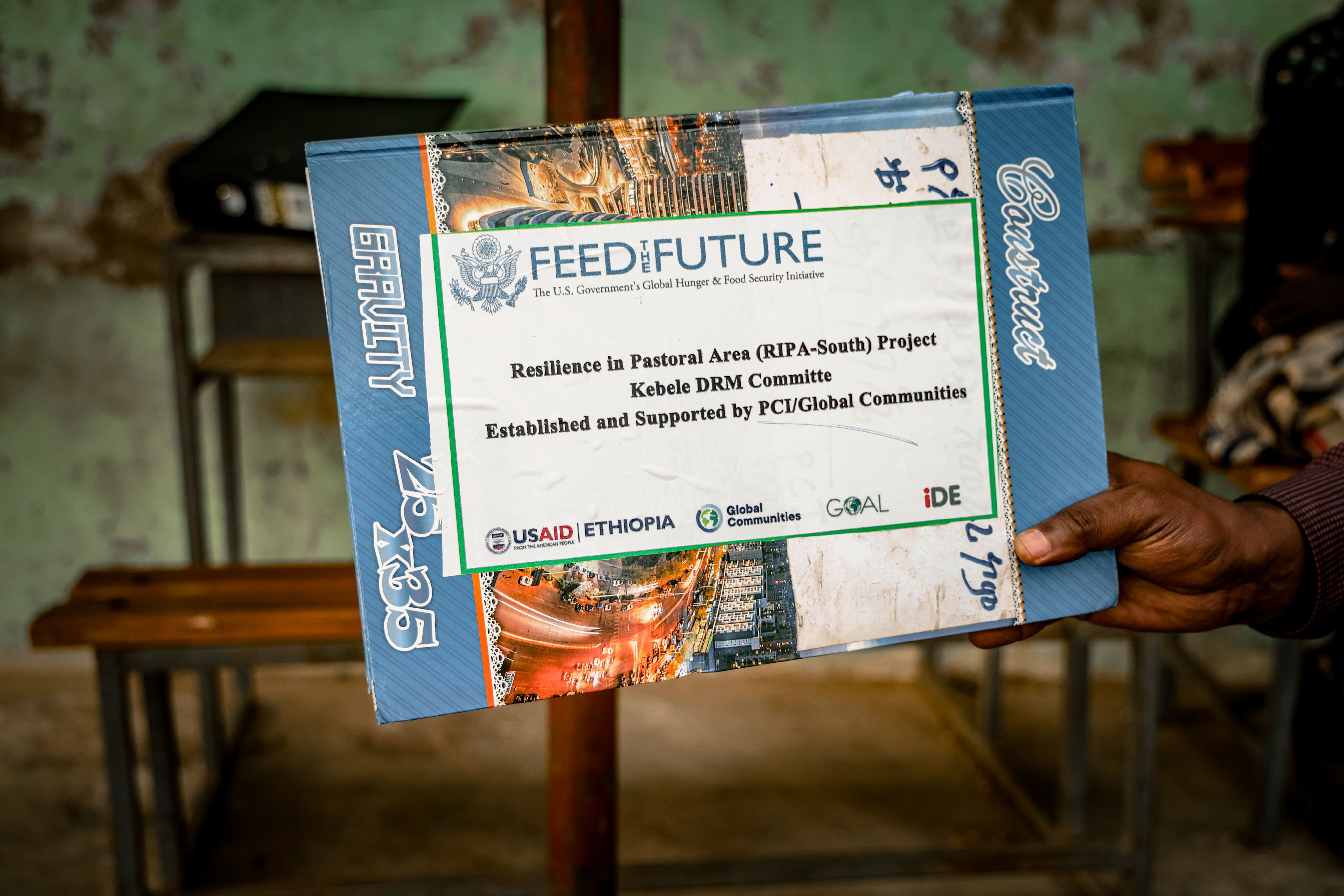 In partnership with elected local representatives, Global Communities maps out community risks using an inclusive lens. National, zonal, woreda and kebele pastoral development offices are engaged in this planning process to support the distribution of early warning information throughout government chains or structures.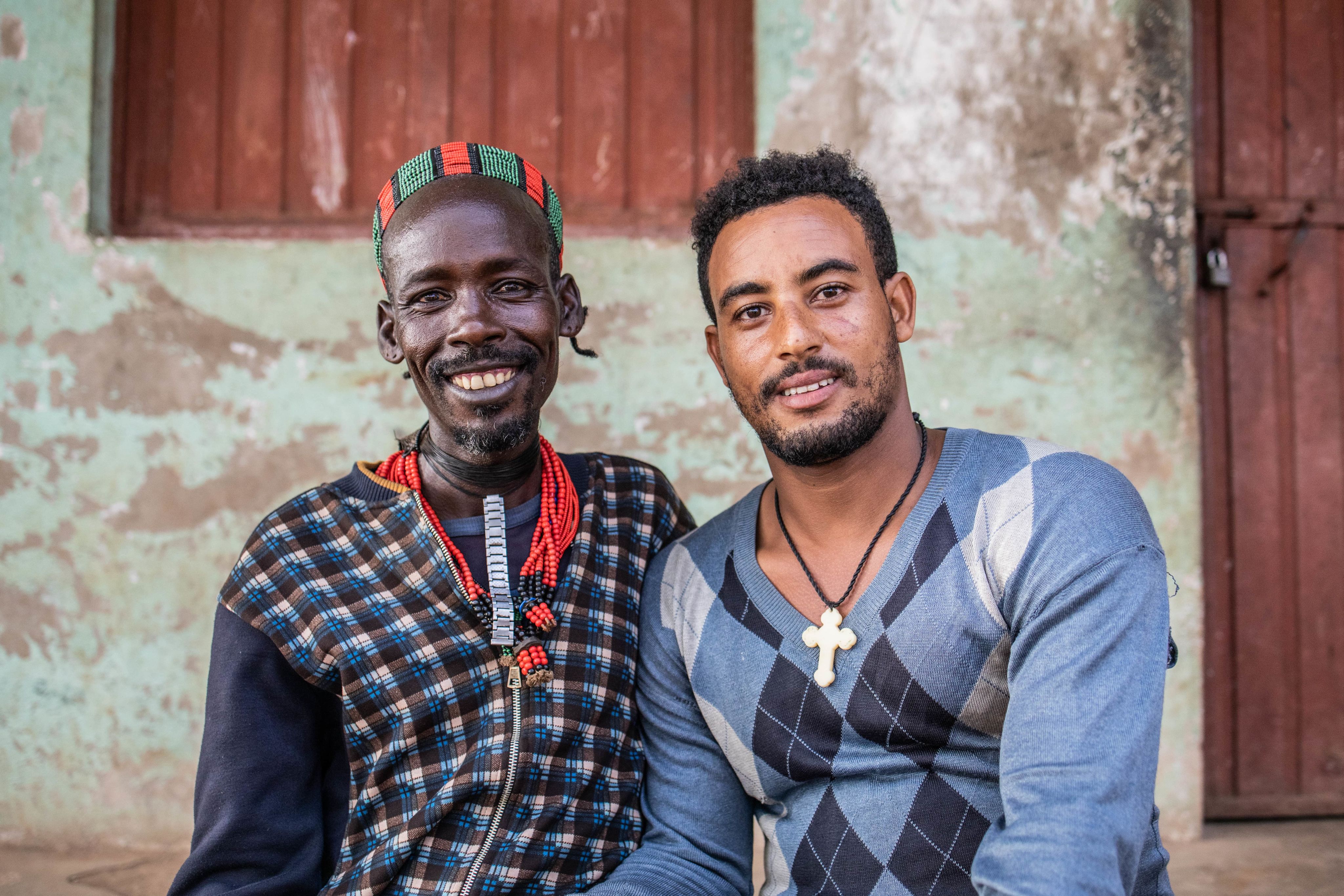 One example of this partnership is the implementation of water auditing and water point rehabilitation to build local capacity and resilience in the lowlands. Global Communities works with zonal and woreda water resource development offices to analyze water points in terms of their geolocation, functionality, number of households served, volume output and water quality.
We then collaborate with these local offices to ensure they have the knowledge to manage the water points and help to align national, regional, local and community stakeholders behind strategies for equitable, long-term access to water.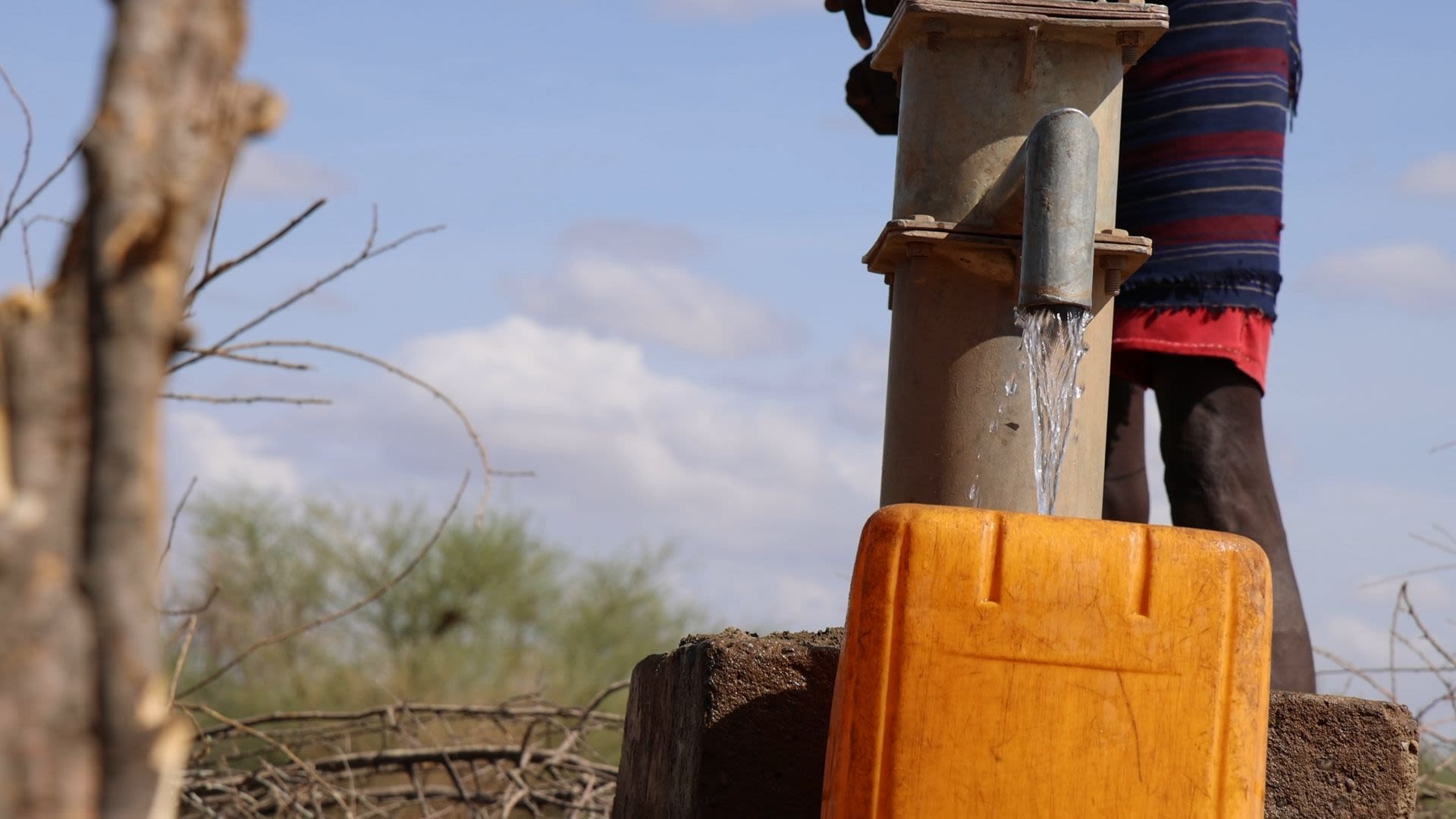 Increasing women's social and economic capital is another critical pathway for increasing household resilience, improved decision-making and better preparedness for shocks and disasters.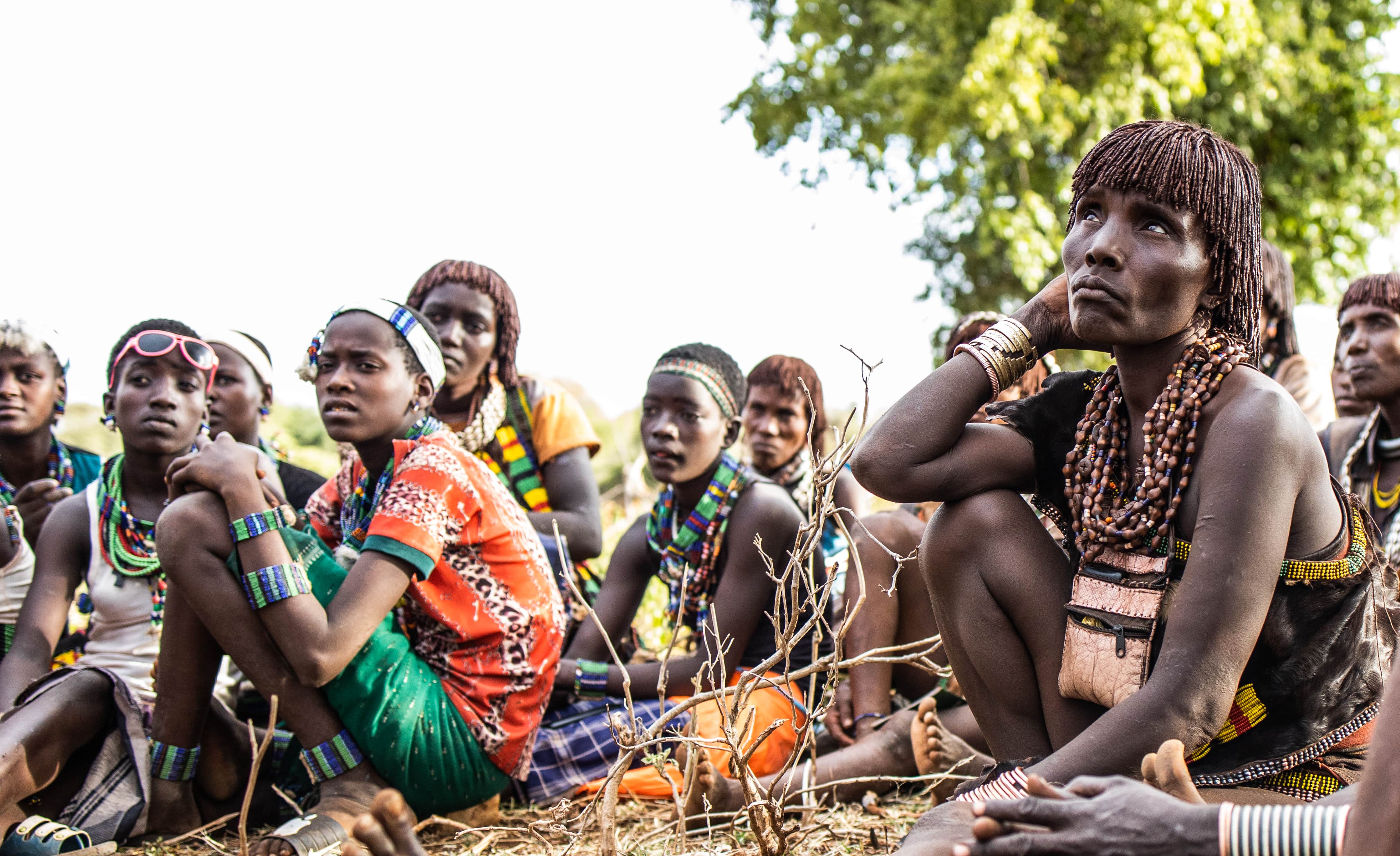 Global Communities' Women Empowered groups advance women's leadership and decision-making at the household and community levels, build safety nets through loans to group members, offer basic financial literacy and invest in opportunities that help members withstand local shocks and stressors. Men and extended families are engaged to build trust, support social cohesion and shift gender norms.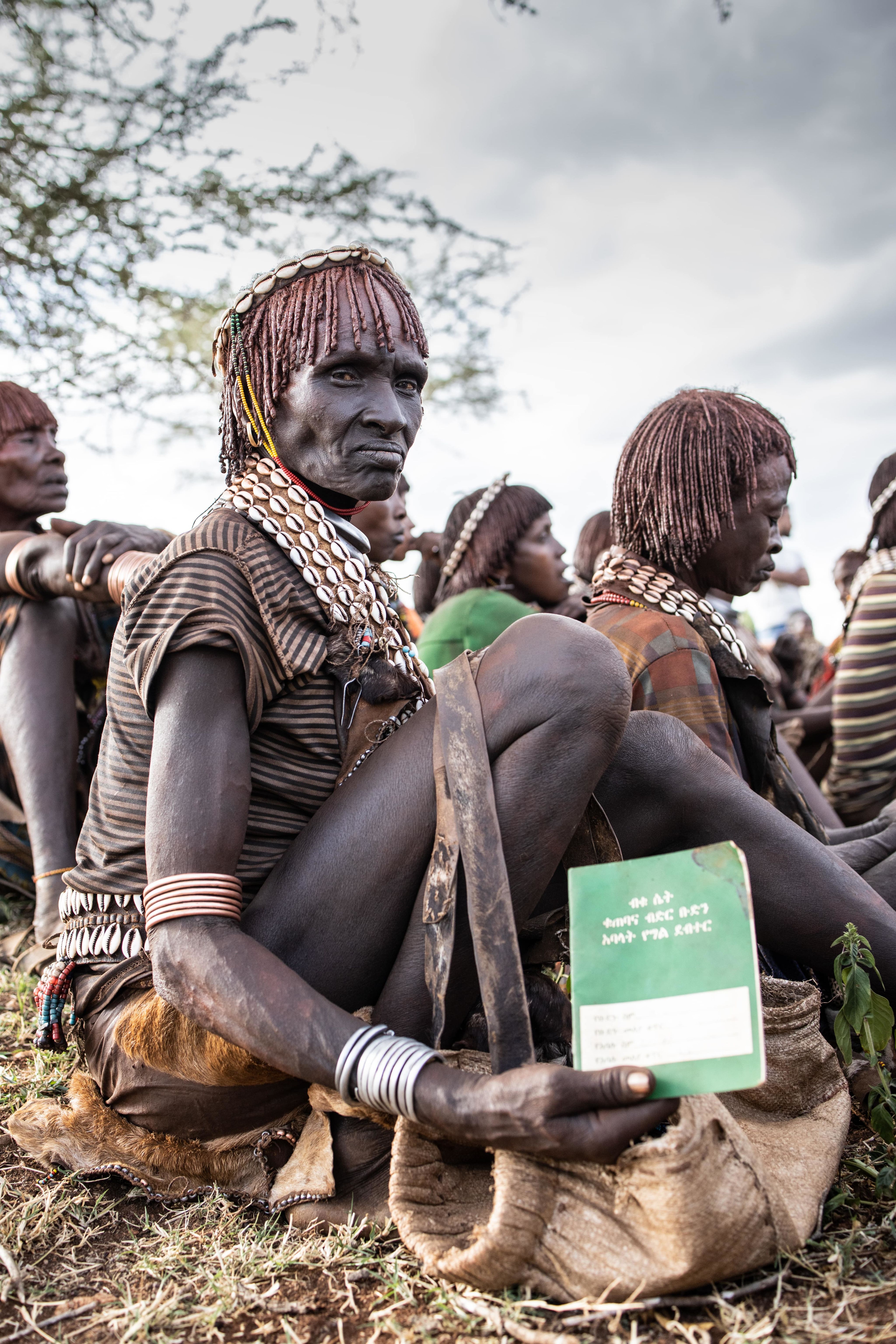 The health and well-being of rangelands and the herds that graze them is paramount to disaster risk management in the lowlands of Ethiopia. RIPA South strengthens local governance and helps communities effectively rehabilitate and maintain the condition of the agricultural ecosystem through shared resource management and supporting pastoral decision-making via the AfriScout mobile application.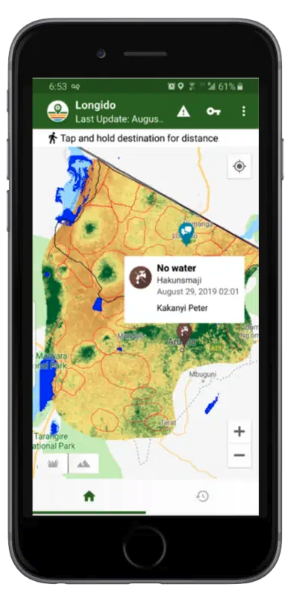 Creating linkages between woreda — or village-level — governments and those overhead not only improves long-term response outcomes, but also helps communities prepare to address immediate needs amid crises.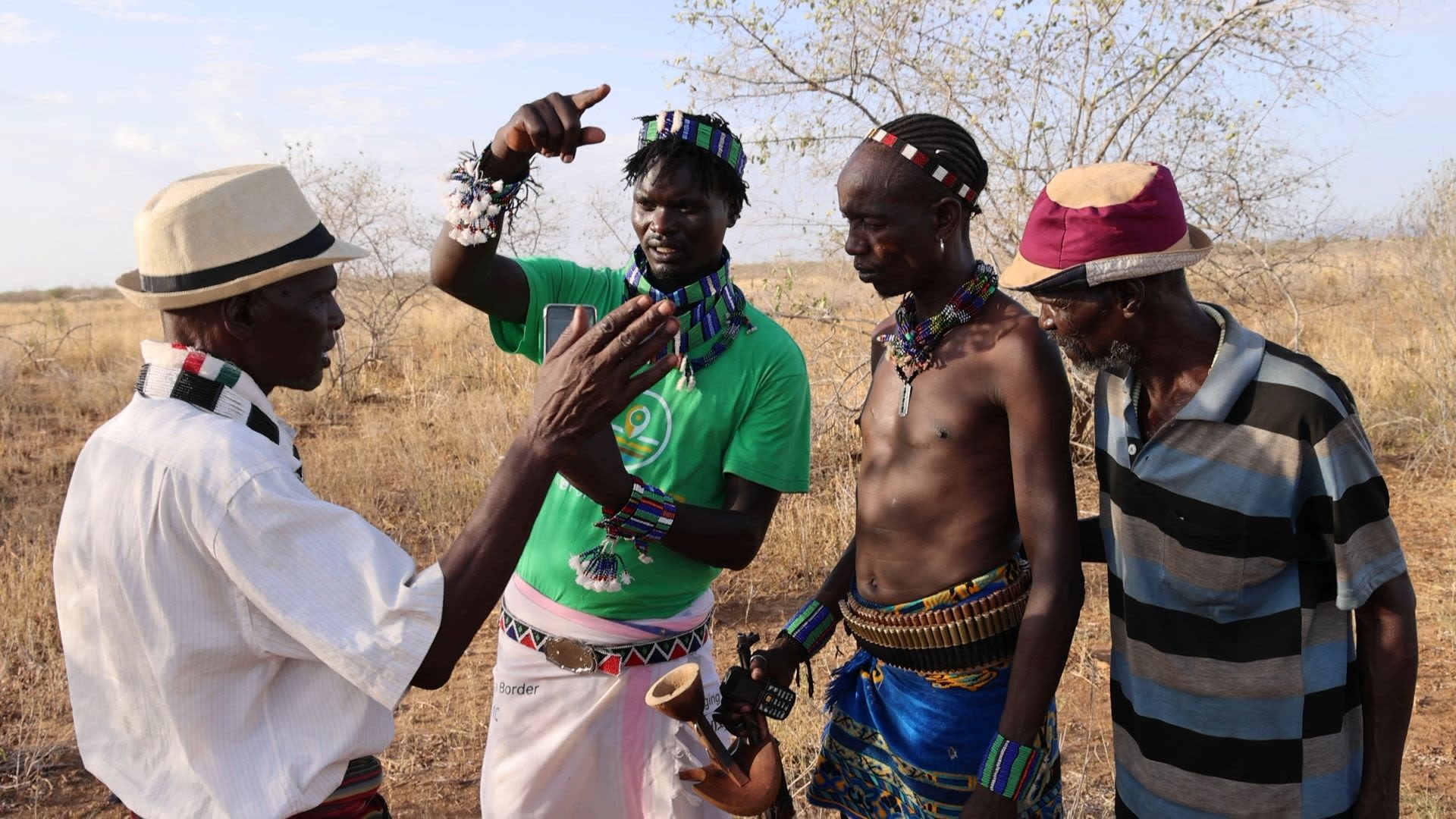 COMPONENT 2
Sustainable Economic Opportunities for People Transitioning out of Pastoralism

Many young adults from pastoralist backgrounds are seeking climate-resistant livelihoods that are less vulnerable to the changing ecological and socio-economic environments of the lowlands. But finding employment opportunities in the region poses its own set of challenges.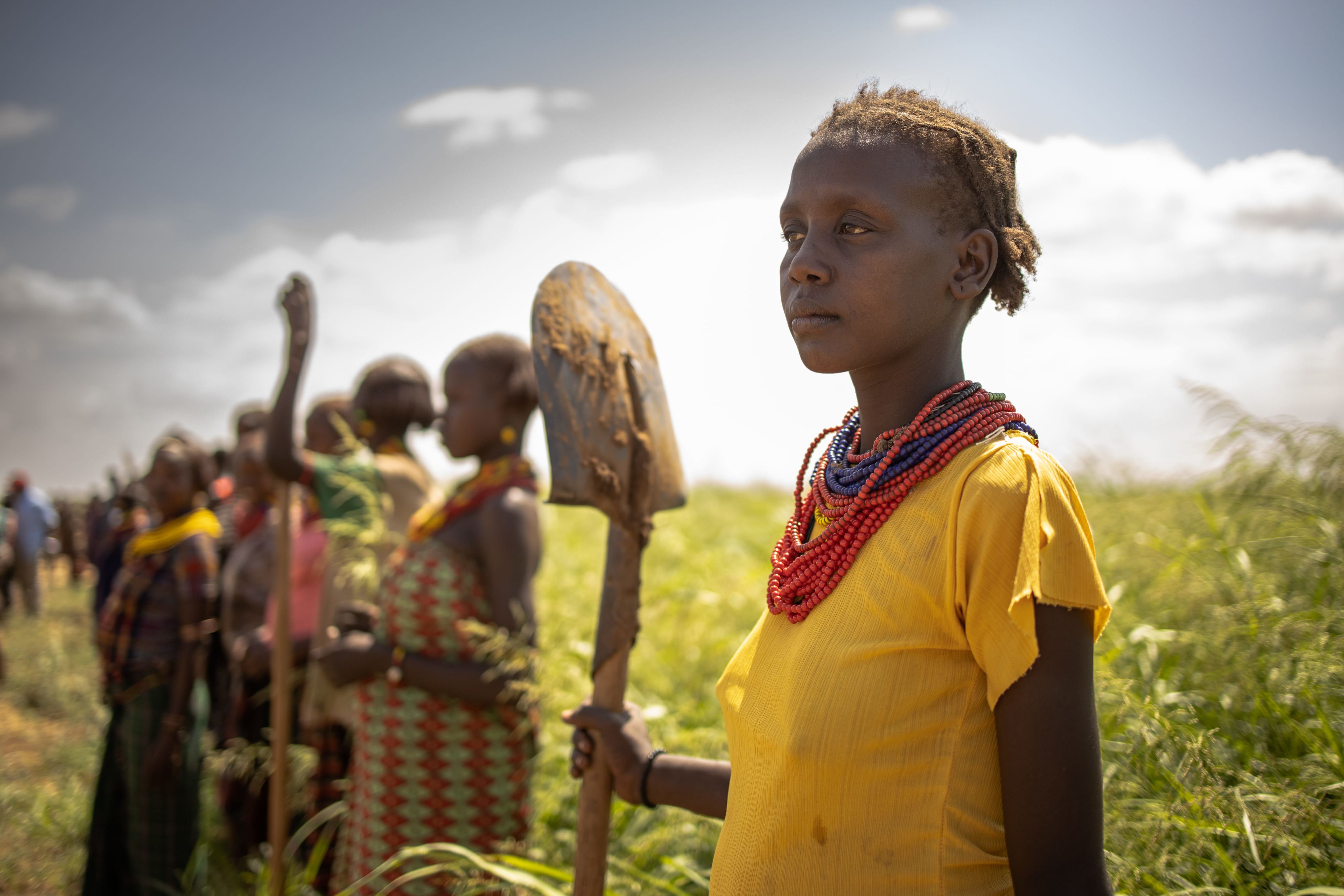 Global Communities helps identify, support, strengthen and in some cases, introduce, targeted market-driven opportunities for people transitioning out of pastoralism (ToPs), especially for women and children. ToPs participants are encouraged to engage in business around emerging towns such as livestock marketing and crop yield collection centers, and are trained in skills such as woodworking and construction. This type of vocational training is a critical vehicle for social equity, inclusion and sustainable development.
Community managed fodder production — the growing and selling of livestock feed — is one way that ToPs participants are connected to employment opportunities. Once established, participants unite in groups to commercialize their efforts and make key connections with livestock and milk cooperatives and producers. As their income and skills become more established, RIPA South connects ToPs participants with formal financial institutions to increase access to markets and also works to close the gender gap by engaging more women.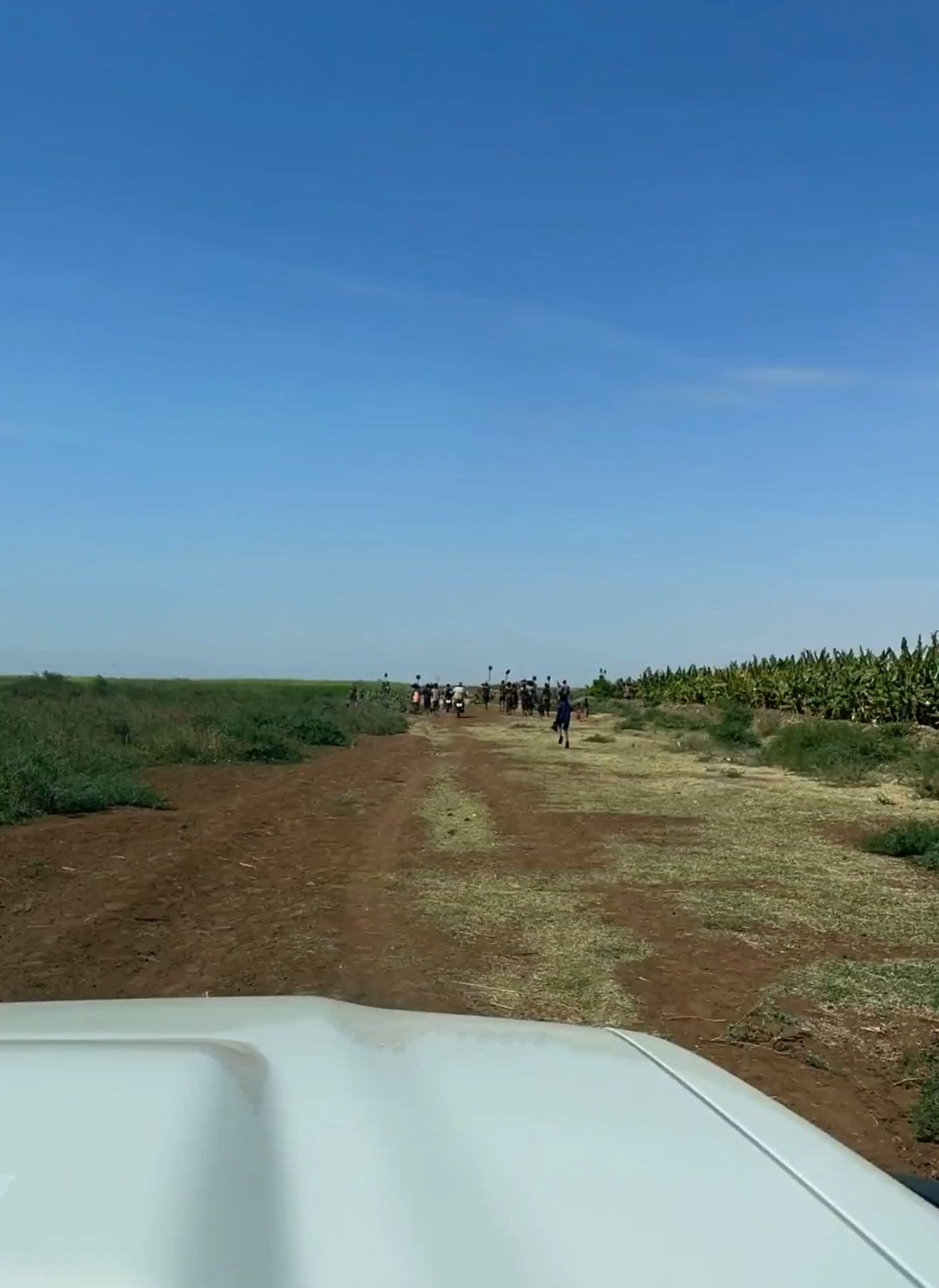 COMPONENT 3
Pastoral and Agro-Pastoral Production and Marketing

Pastoralists live and work within interconnected socio-economic systems that are often disadvantaged within the larger market structures. This leads to inequality and perpetual exclusion. Combined with high susceptibility to climate and conflict-related shocks and stresses, it contributes to increasing food insecurity and economic deterioration.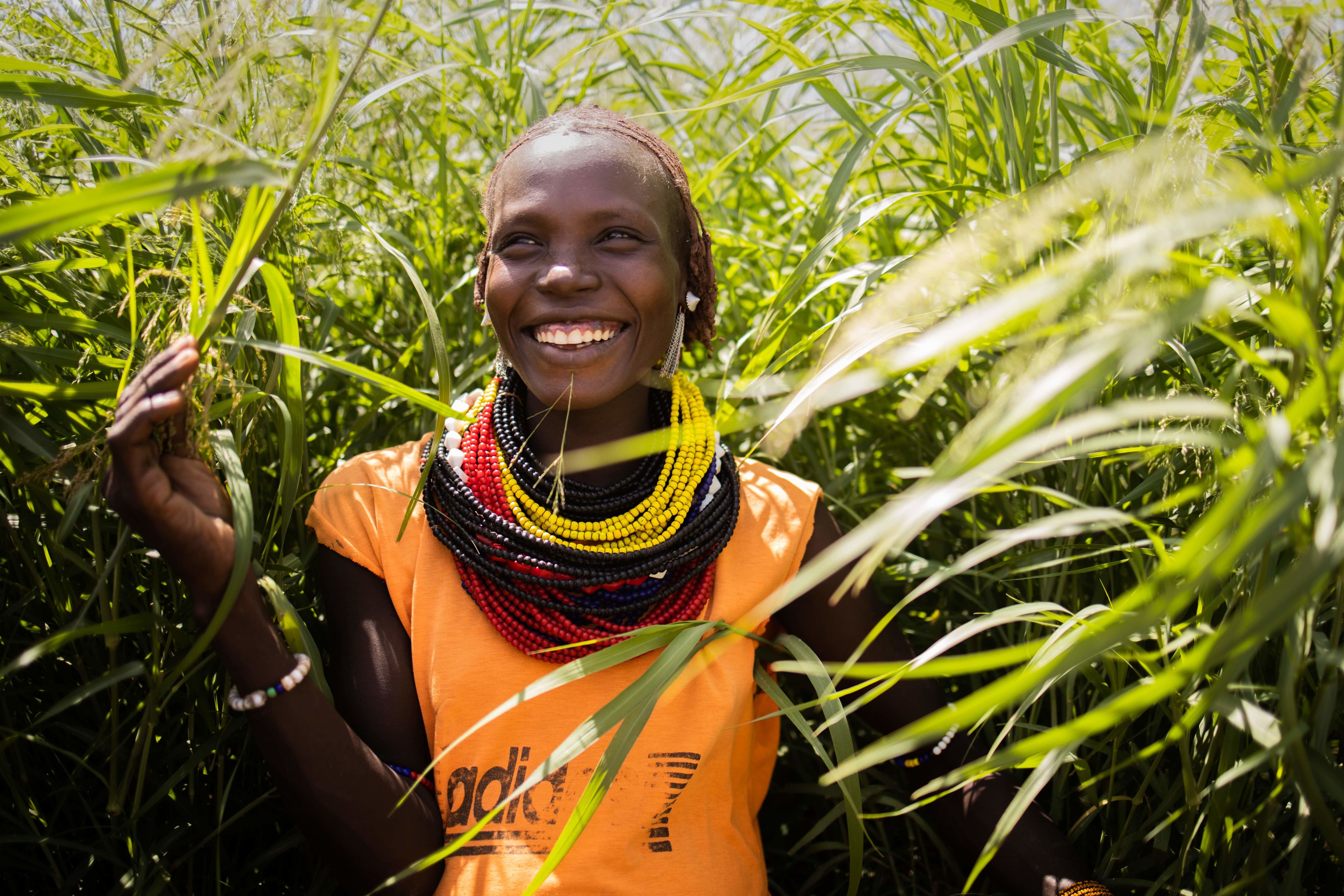 RIPA South seeks to understand why livestock and crop production and market systems function as they do, what opportunities and constraints improve resilience and to enhance food security and economic growth.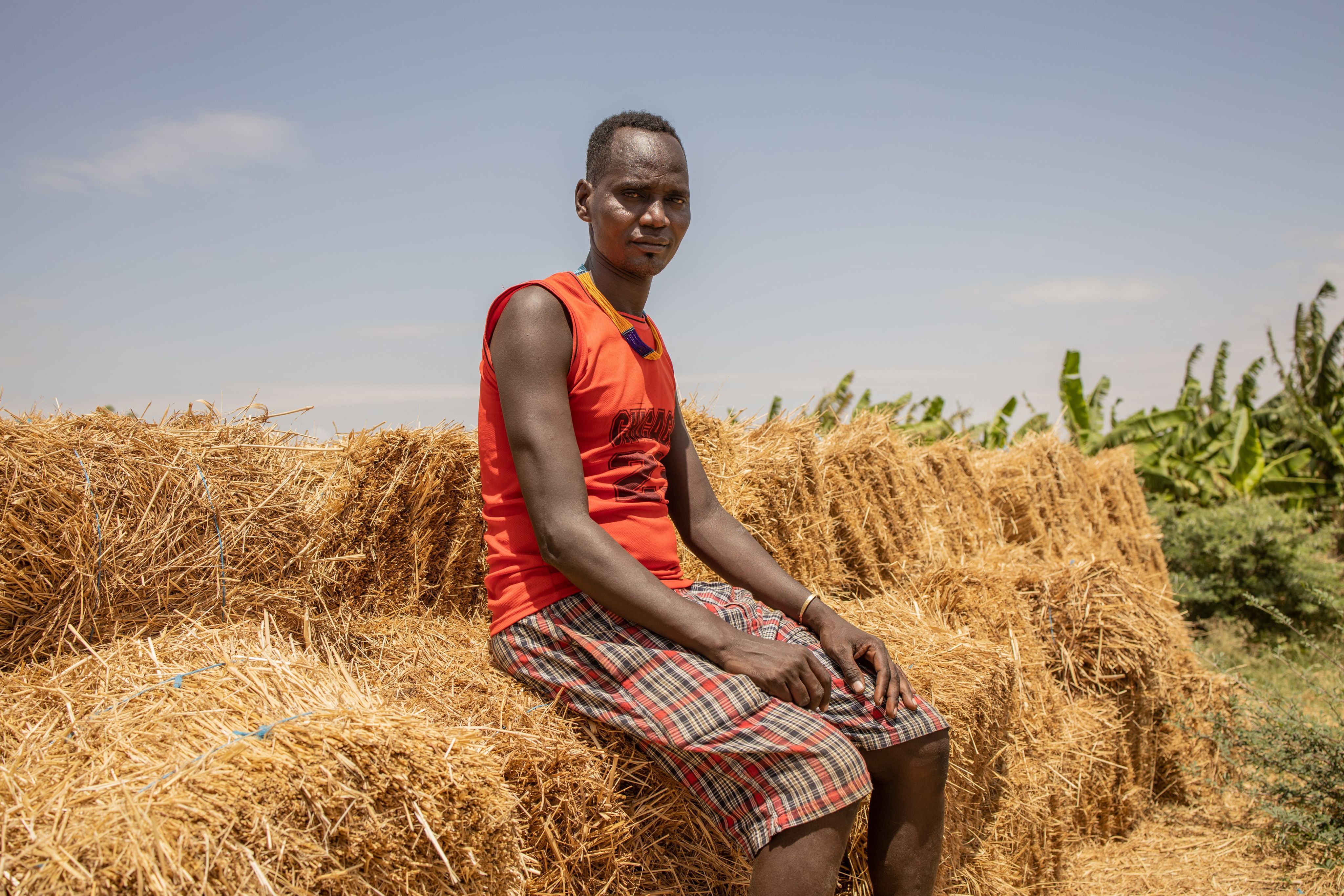 COMPONENT 4
Improved Household Nutrition

Malnutrition remains one of Ethiopia's biggest development challenges and in the lowland areas where RIPA South operates, wasting — low weight-for-height caused by severe undernutrition — occurs at a rate of triple the national average, as high as 21% of children.
Women play a key role in improving household nutrition and health. The project leverages behavior change communication strategies to reduce barriers for families to adopt positive nutrition and hygiene behaviors. Through a family health approach, groups of mothers, men and grandmothers are established so that essential and culturally-appropriate messaging on pregnancy and the feeding and care of infants and young or sick children can be distributed.
Pastoralist families' nutrition outcomes are highly connected to and dependent on agricultural lands and the natural restoration of resources, which is why rangeland management is a high priority for the RIPA South project. Not only does the regeneration of grazing areas and improved water access advance short- and long-term nutrition, but it also helps reduce conflict by ensuring that there are resources for all.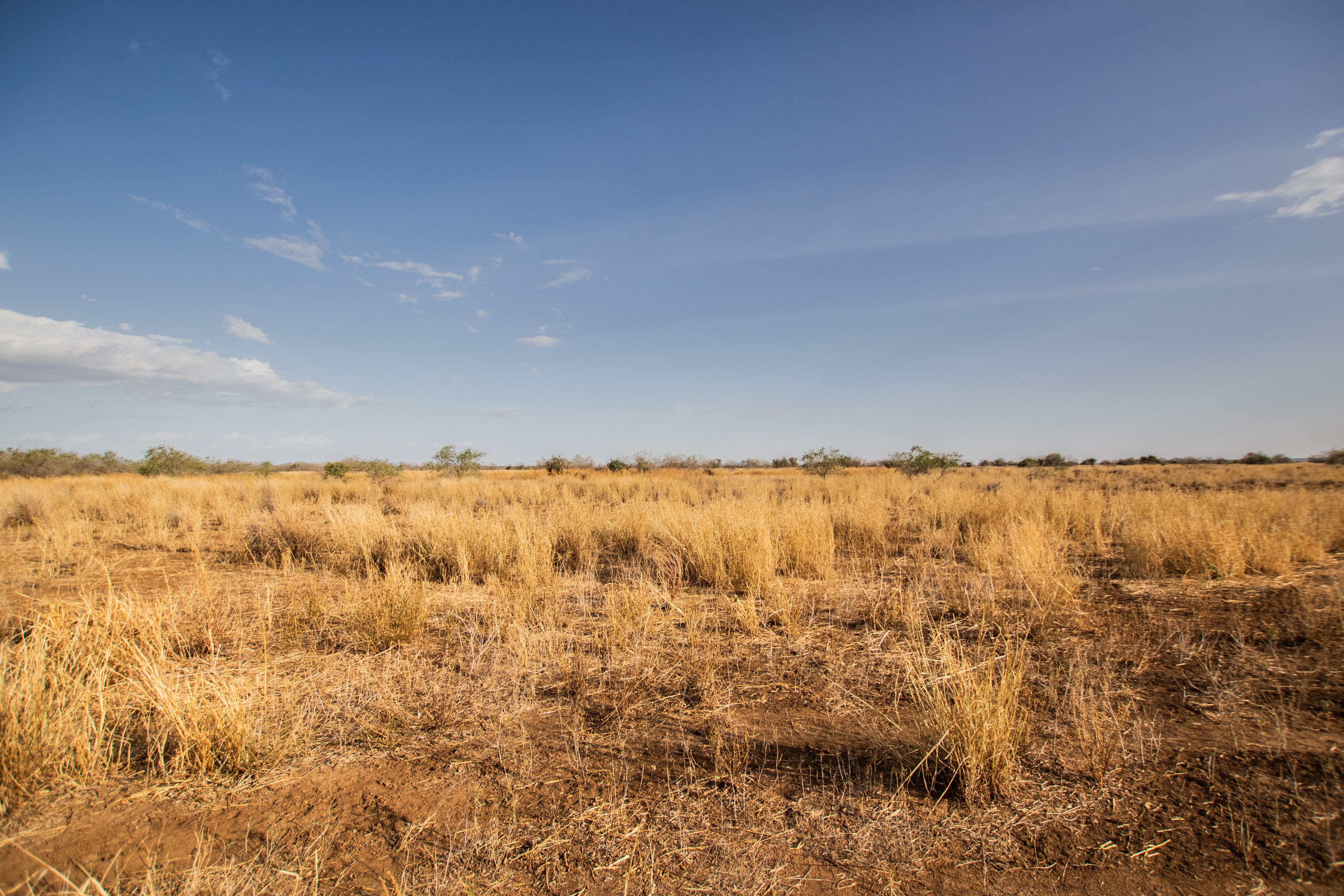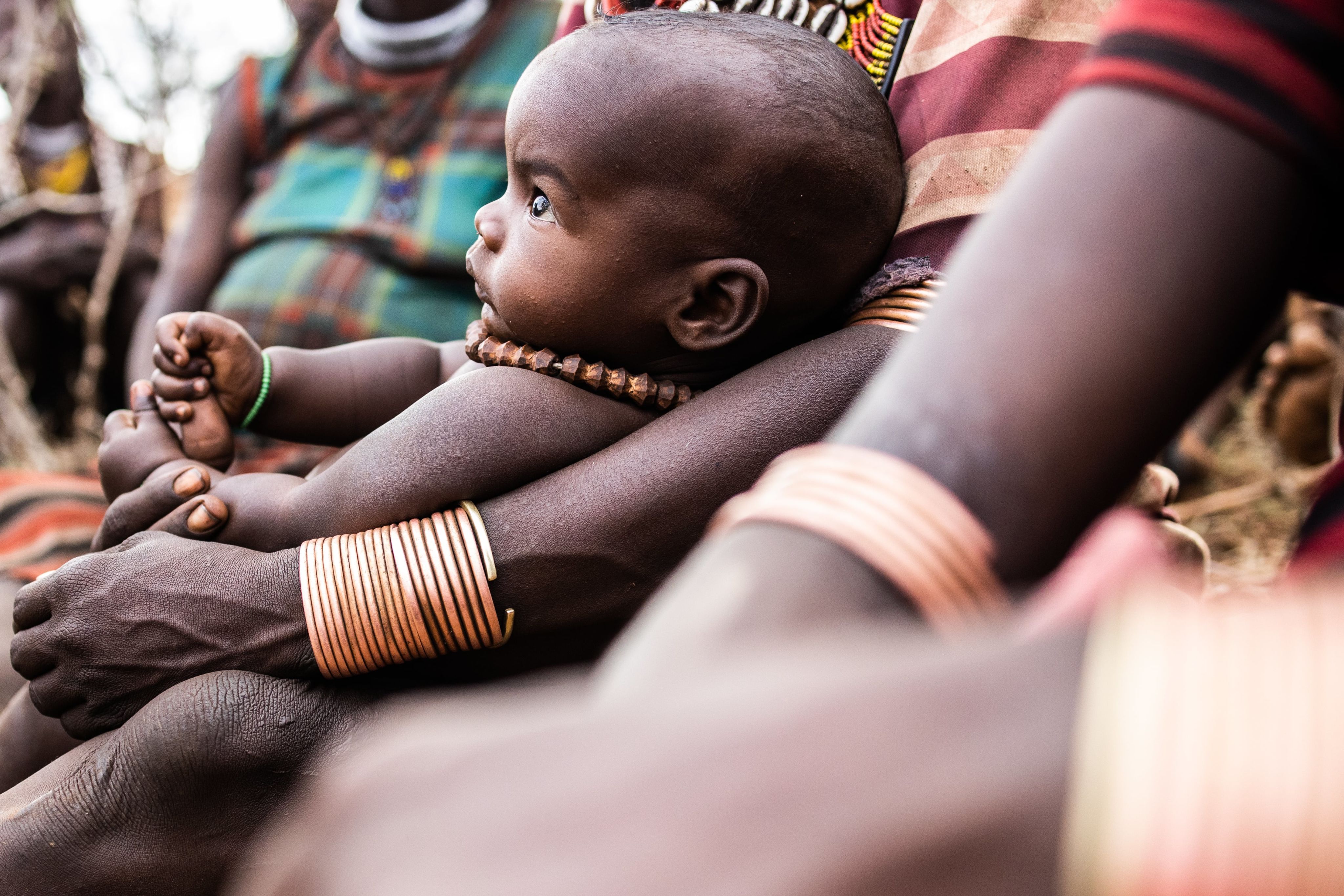 COMPONENT 5
Crisis Modifier

The establishment of protected funding within RIPA South for early crisis response measures has been paramount to shielding programmatic gains and blunting the impacts of the ongoing drought for families. There are myriad challenges that come with building long-term resilience while households are in the midst of crisis and traditional humanitarian assistance activities often reach real people after much of the losses have occurred.
Crisis modifier funds can be activated when certain thresholds and indicators have been triggered, allowing Global Communities to respond quickly while helping to prevent and reduce loss of livelihoods, or in severe situations, loss of lives.
The unceasing drought, COVID-19 pandemic and other stressors were enough to prompt RIPA South to initiate three interventions by the crisis modifier to address short-term needs for pastoralists: the livestock window, which provides concentrate feed and fodder to individuals in order to prevent livestock deaths; the multi-purpose cash window, which distributes cash to address immediate recovery needs; and the water, sanitation and hygiene (WASH) window, which improves access to water for livestock and humans. Collectively, communities and local stakeholders participate in the selection process that determines who can receive support from the crisis modifier.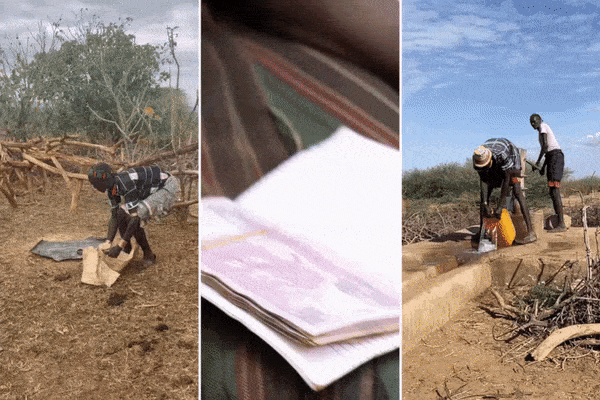 Implementing a triple nexus approach has allowed the RIPA South project to bridge the gaps that typically exist across addressing immediate humanitarian needs, protecting sustainable development gains and promoting conflict-sensitive interventions.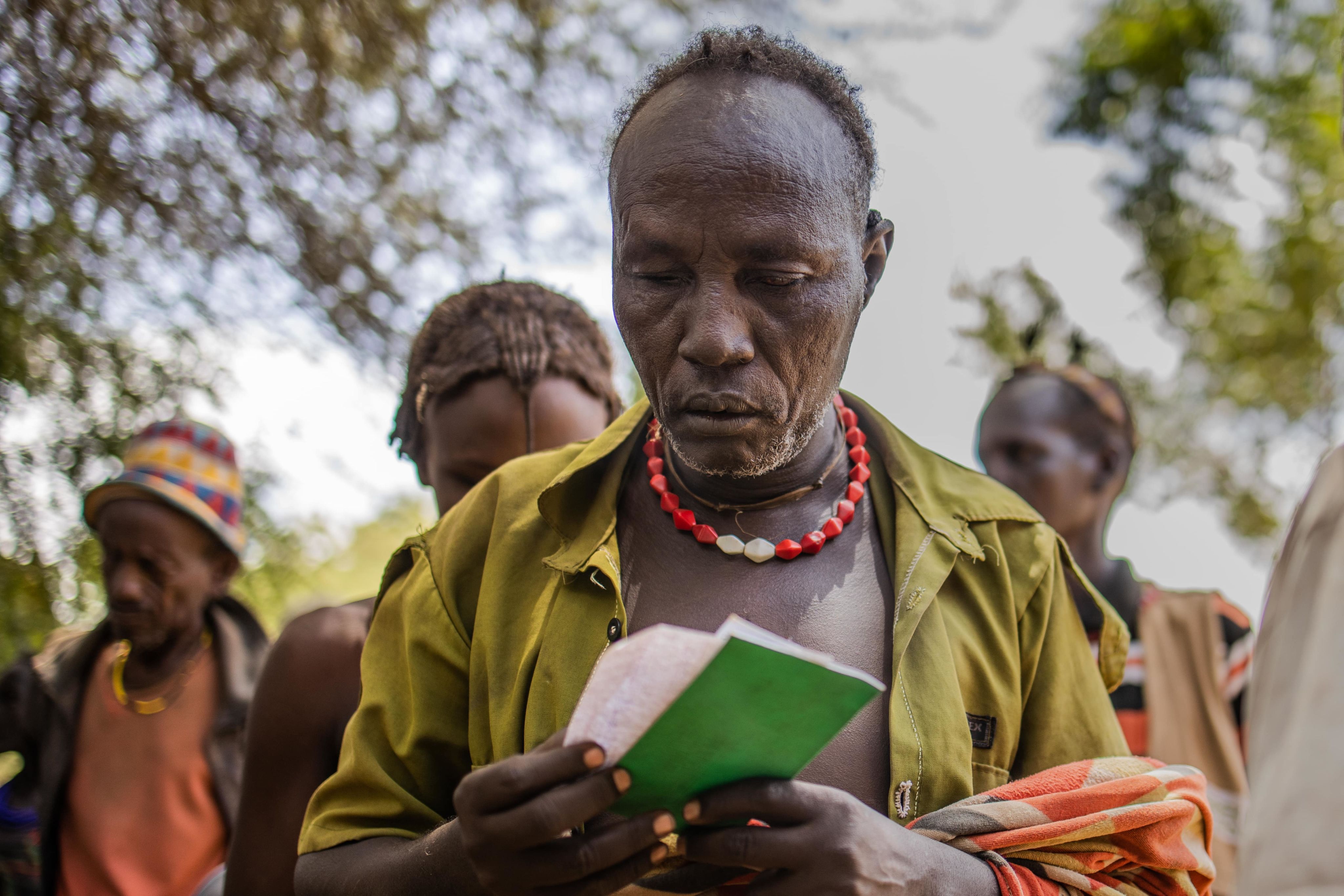 "Whenever you see development improvements, unless it is supported by emergency back-up resources, the development gains will be eroded when a crisis occurs. RIPA South, by design, takes into account the development aspects of building resilience and the emergency needs, so whenever there is a shock or stressor, the crisis modifier acts as a resource that can support the communities in the regions where we work. It is a really important project of which I have never seen before."
– Ameha Tadesse, Country Director & Chief of Party
Global Communities Ethiopia
The RIPA South project is just one example of how synergies across development disciplines can lead to a coordinated and comprehensive response to crisis.
As the world's challenges grow more complex, so do the solutions.
It will take everyone: governments, philanthropic entities, non-governmental organizations, activists, the private sector and most importantly, the communities with whom organizations partner to achieve success. Together, we can accelerate progress to deliver essential solutions from the intersection of humanitarian assistance, sustainable development and peacebuilding.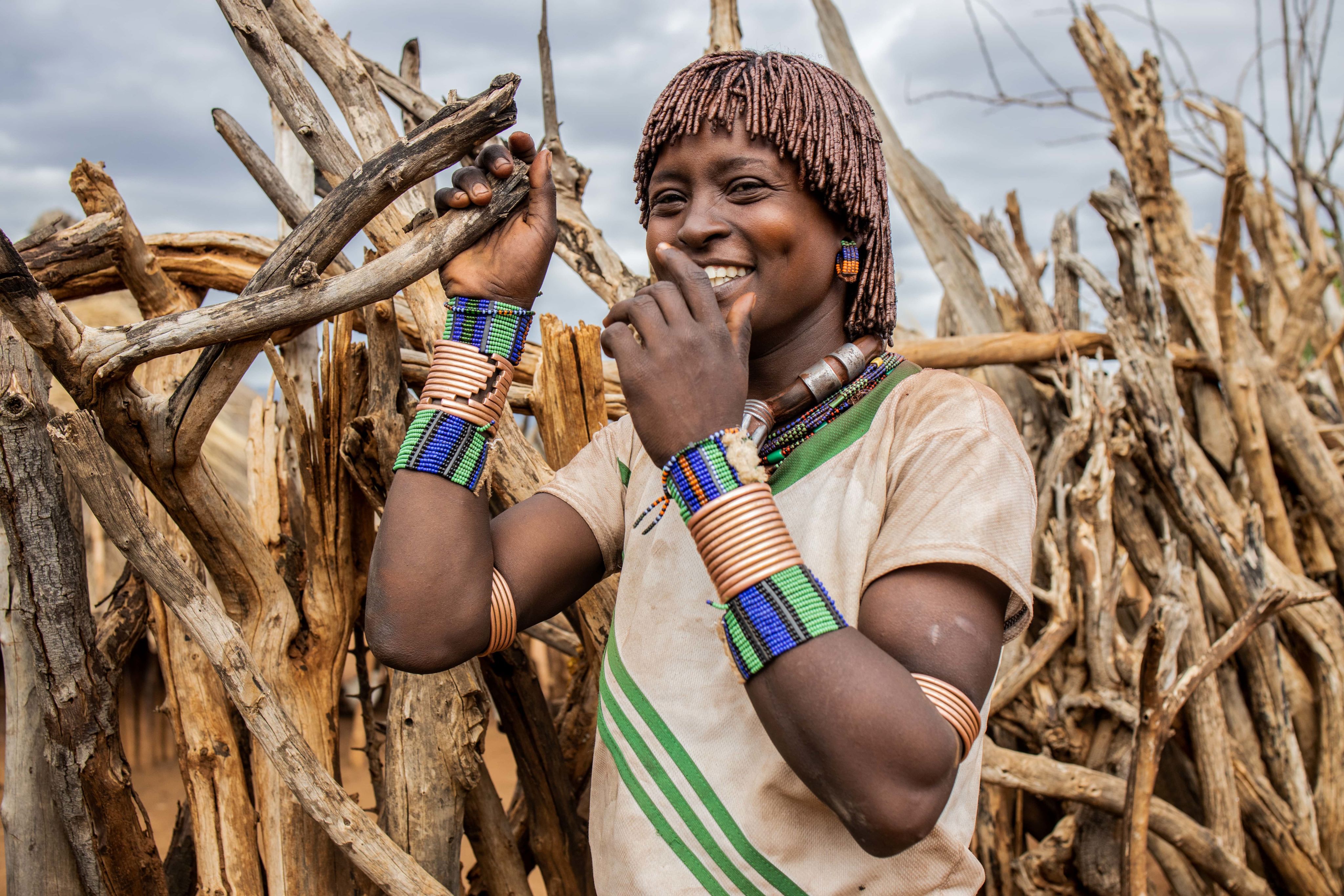 Disclaimer
This project is made possible by the support of the American people through the United States Agency for International Development (USAID). The contents of this story are the sole responsibility of Global Communities and do not necessarily reflect the views of the USAID or the United States Government.

Credits
Photography:
Genaye Eshetu and Jessica Ayala
Video:
Jessica Ayala and Kallista Zormelo

At a time when disasters and disruptions are becoming more common and catastrophic, Global Communities, together with our local partners, equips communities with the training, tools and resources they need to recover from crises and build long-term resilience in the face of constant change.
From prevention and adaptation to positive transformation, we focus on solutions that center local voices and expand opportunities for growth, leadership and advancement.